I didn't know that all my back pain on Halloween was really me in the early stages of labor with the littlest man, but it was. And that made me miss posting all the happenings this year.
So quite severely delayed, here's Halloween 2011.
We are Family Guyyyyyyy! Slightly inappropriate for a young child to know who these characters are, but he does and we had a blast at our Neighborhood Halloween party.
The next day was Trunk-or-Treat at our Church. Cooper decided he wanted to be a monkey. It was one of his 3 costumes from last year that he never got to wear.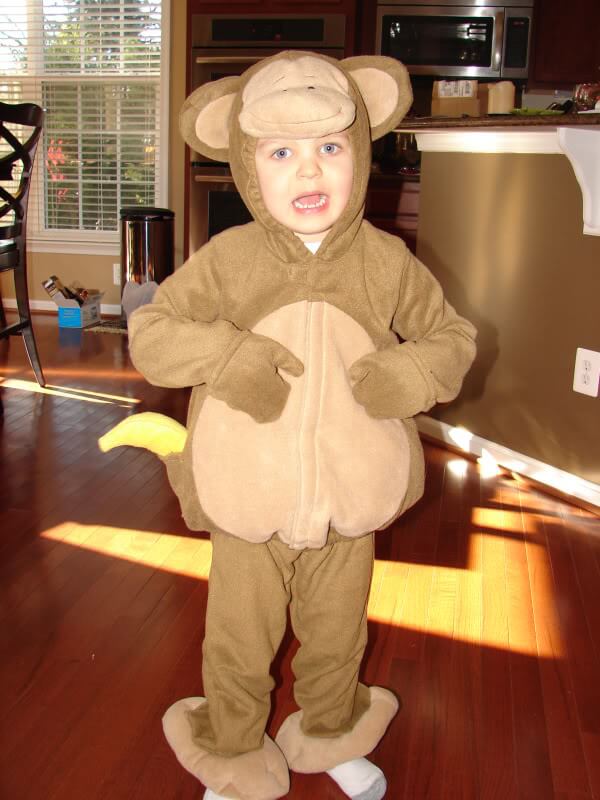 People didn't mess around with the decorating of their cars.
Good thing that little hand could pop out for candy snatching!
My big pregnant bootay and my sweet little monkey only 2 days before I had 3 men in my life!
Halloween night was Cooper's favorite costume and what he asked me to dress him up as:
Knocking on doors and stockpiling enough candy to last us a year.
And how nice of the hubs to snag a picture as I grab a little candy to feed my unborn child.
I realize 3 costumes may have been overkill, but it was so much fun to dress Cooper up! I can't wait until next year when the boys can go as a pair. Bacon and Eggs? Siegfried and Roy? Cookies and Cream? Can't start the planning too soon!