Our July 4th Weekend Wrap-Up, filled with family, friends and delicious food!
Happy Tuesday! I hope you all enjoyed your holiday weekend, celebrating our freedom! We had such a fun weekend filled with family, friends and relaxation.
The Hubs was off of work on Friday, so we spent the day doing some shopping for our exciting new adventure! I have so much to share about all of that and will get to it later this week. We did make a pit stop at PotBelly for a BLTA to keep us going!
I linked up some of my favorite July 4th looks for the weekend in a reel. I'm so glad we got this outside space finished to be able to use! We love being outside and I'm so happy with how this space turned out.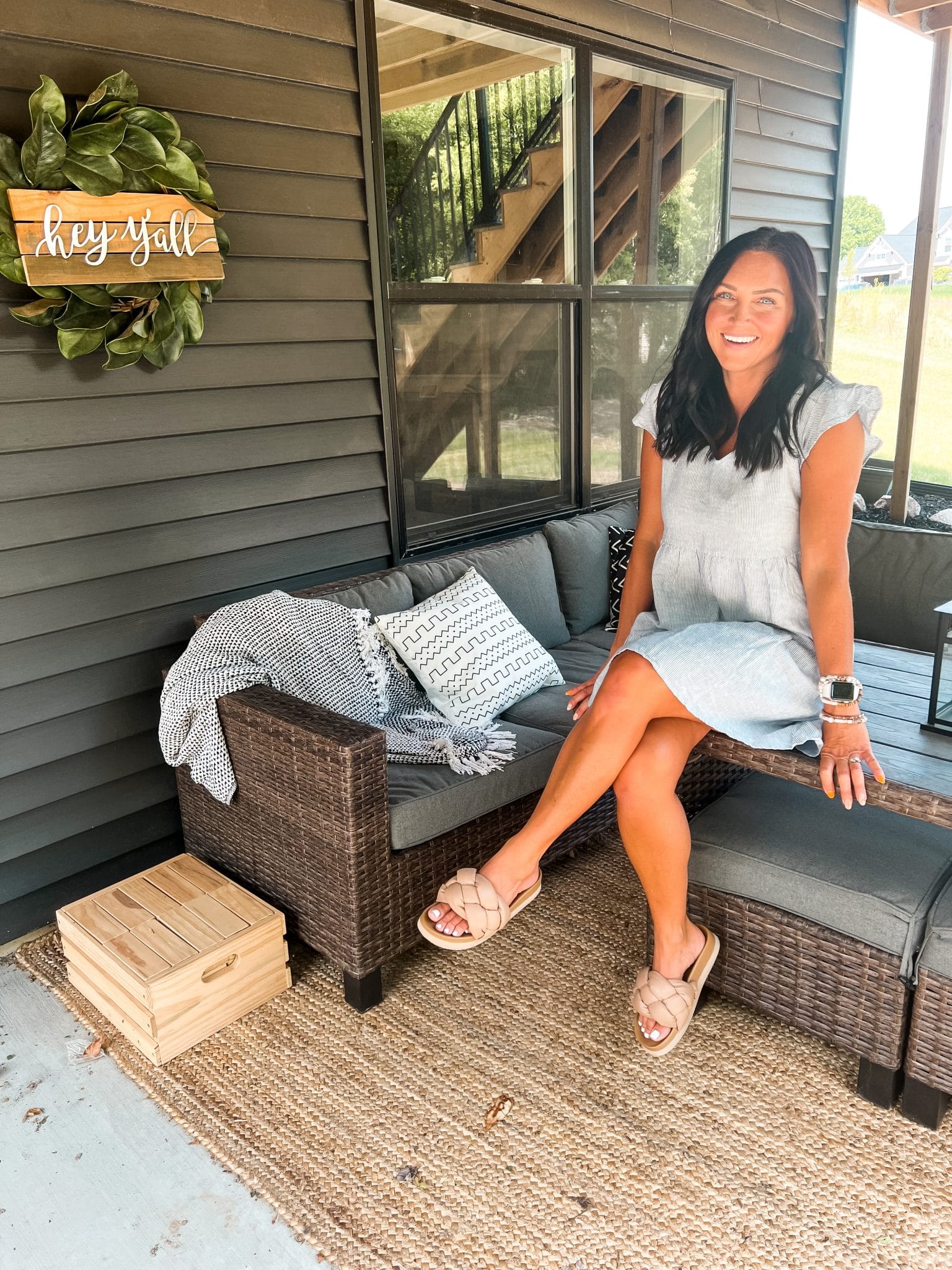 On Saturday, I made a Summer berry salad that is delicious! I've made it many times before and it's always a hit. We went to our new neighbors house for a BBQ and the kids swam until the sunset.
We started off Sunday with church and a few miles in the neighborhood. I seriously love all the walkability around us here in Michigan!
That afternoon was another BBQ day with some friends here from baseball. We've met so many great people through so many different ways! I made this red, white and blue poke cake that was so pretty, but forgot a picture. The kids swam for hours and we finished the night with an impressive firework show.
By the time Monday came, I was ready to relax after all our going!  I made a breakfast fruit pizza that looked like a flag before we tackled a basement gallery wall. And by we, I mean The Hubs. Hehe. It's been a project that's been waiting to be finished since we moved in!
After some lounging on the back deck, I made a burger bar for dinner. The weather was perfect for us to sit outside and eat together.
We found some random fireworks in the garage and pulled them out for the boys. Soon the cul-de-sac was filled with our great neighbors and the boys ran around until everyone was exhausted!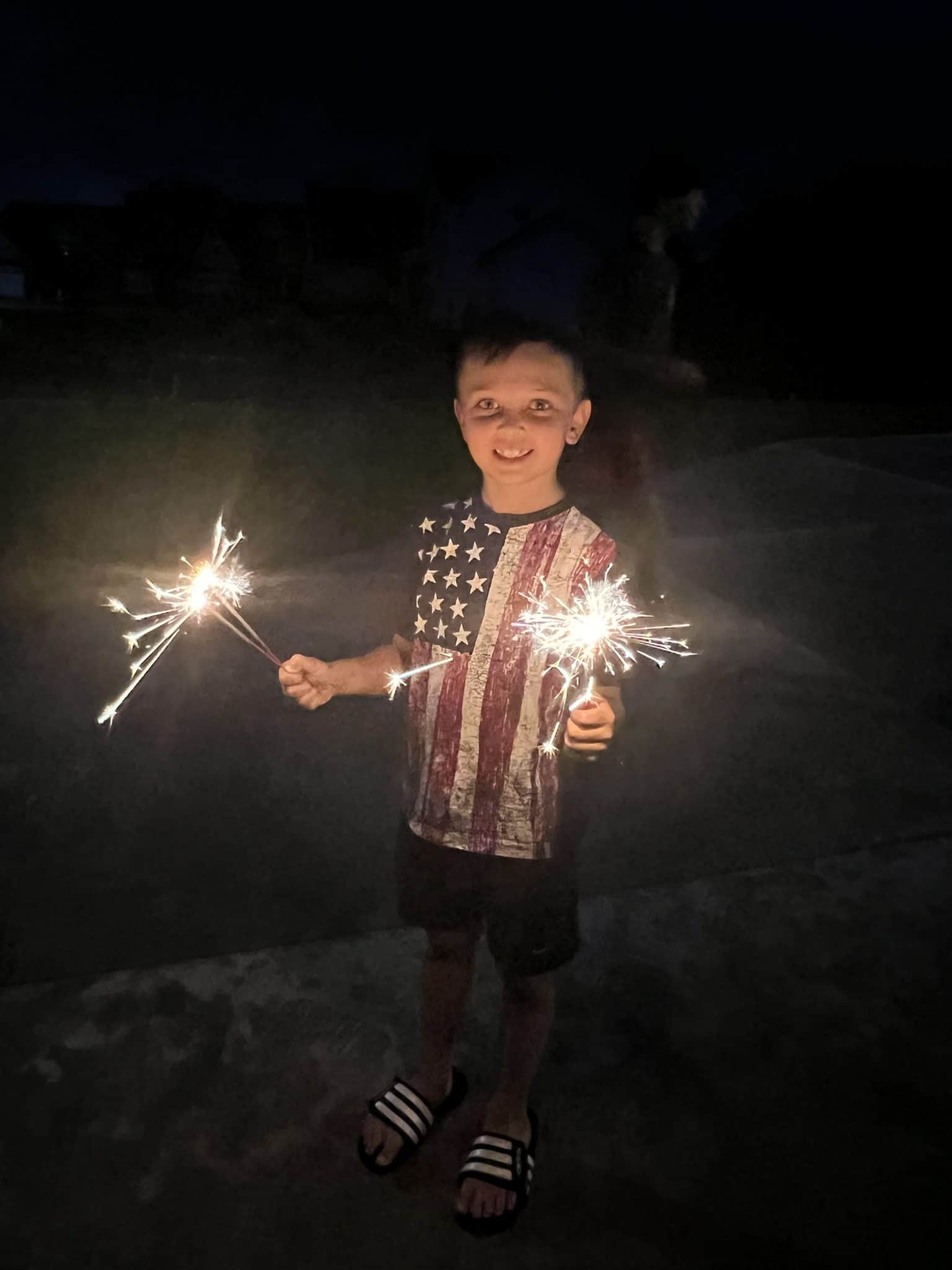 Hope your weekend was filled with family, friends, rest and celebration!