A big part of my 2016 is health. I'm really excited to refocus on not just physical health, but mental, financial and home as well. I picked 3 things in each area to focus on.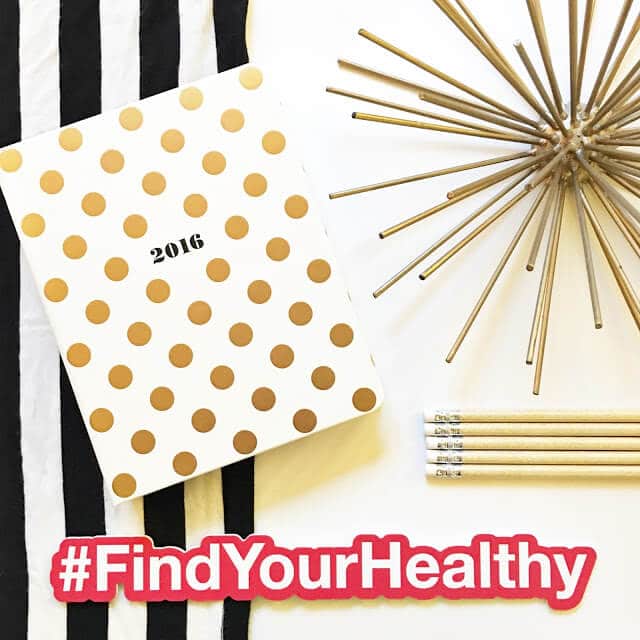 Stick to the Schedule – My days feel so much less stressful when I have a plan. I have a blog calendar and a personal calendar that I want to be more diligent about scheduling evenly. Which also leads me to another area:

Just Say No – I'm a total people pleaser. I hate to say no, but sometimes, it's essential. I have realized more in the past couple years that saying yes to everyone not only hurts me now. My entire family is affected by my decision to stretch myself too thin.


Stop Comparing – The baby who's holding her head up and, OMG! Lincoln needs more tummy time! The 4 year old that's sitting nicely in a restaurant with no electronics while mine is fidgeting with an iPad. The mom who made gifts for the whole class for St. Patty's Day. I love being that mom, but I'm not going to do those things if I'm already feeling busy at that time.





No Spend Month – I did this last year, too. It was a fun challenge, that also saved money, helped with impulse purchases and got me in a habit of not buying random things.

Budget – The Hubs has always been a budget man. He loves to "crunch numbers" and it literally makes my skin crawl when he asks me to do it with him. But, I have a kid starting college in 10 years and thats going to require some focus on finances and sticking to our budget.


Give Back – I believe in give and it shall be given unto you. Giving to church and people in need is a big part of our life and I want to increase it even more.





Cleaning Schedule – I was really good about this before having a baby and it literally saved my sanity. It helps keep the house in a constant clean. Not toys off the floor, but clean and laundry not all over my bedroom. It's seriously driving me nuts lately and I'm over it.

Closet Cleaning – I'm going to turn my hangers around in January and get rid of things that I haven't turned around in June. Then, I want to repeat June – December. The things that haven't been worn will be given away so someone else can benefit from them.


Make the Bed – This is a little embarrassing, but I've always been a part of the "I'm going to unmake it in 12 hours so why make it" club. But, I've noticed how much happier I am when I walk into my room and the bed is made. I'm going to aim to make it every day when I get up!





I left this one for last for a reason. It's always a big thing on people's New Years resolution lists, but rarely gets done. I'm giving myself some goals that are completely attainable and not depriving.


Eat Clean – I know, how cliche? I am committing to an 80% clean diet in 2016. This will probably mean a protein shake for breakfast, a salad with leftover protein or a wrap for lunch and a clean dinner. No carb cutting, no calorie tracking, just putting a focus on clean, unprocessed foods and adding in vitamins and supplements. The weekends will be free to be flexible and I won't be giving myself a hard time for a a little chocolate or wine. (I love my dark chocolate espresso beans!) This way the meals becomes a lifestyle, not a depriving diet.


Meal Plan – This keeps me on track so much. I shop for the things I need, I don't take as many random trips to the store and therefore am not so tempted to buy junk food. My family also loves seeing my menu board and knowing what is coming for dinner.


Workouts– Some type of workout 3-4 days/week – this can be a walk around the neighborhood, a DVD routine, a hard core gym workout or a long treadmill run. I just want to make sure I'm moving and being active. Also, if I have a night full of bouncing the baby and no sleep? Guess what. My workout is done.


CVS is a go-to place when it comes to my health. It's not just a pharmacy, but a place I can go to get a whole variety of items for a healthy body. It helps my sanity, too, when I can go into a smaller store and get in and out quickly with the kids. Right now, you can save 20% off regular prices and free shipping until 1/2/16 from CVS.com! They're giving another winner a $50 gift card to jump start your healthy 2016. Simply enter using the widget below!
Disclosure: I'm proud to partner with CVS/pharmacy for the #FindYourHealthy campaign.
I am being sponsored by CVS/pharmacy for my posts and activities,
but all opinions expressed are my own,
and all product claims or program details
shared should be verified at CVS.com or with the appropriate manufacturers.