I can't believe it's August and that my kids are headed back to school this month! We've had so much fun (and have almost 1 more month of fun!) this summer and I've loved having tons of time with my boys.
One thing that has made our summer an extra special amount of awesome, is our new Springfree Trampoline. You may have seen the post about the new Charlotte store that just opened and the awesome grand opening event they had. The whole family went and we tried out every trampoline they had, as well as their interactive tgoma game system. Which we promptly got set up on our trampoline!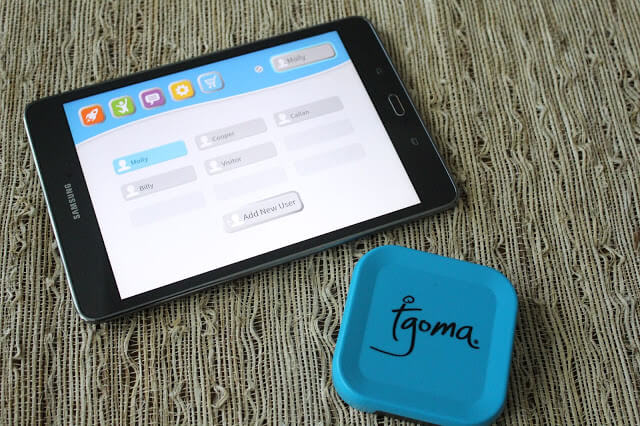 Let me tell you. This thing is absolutely amazing. The idea is similar to a game your kids would play on their tablet; smashing fruit, shooting aliens or throwing pies at darts. What's great about this system, is instead of just exercising their fingers, they are using their whole body and their jump literally makes the moves on the screen. Yes. It's that awesome.
And they can actually learn from it, too! My 4 year old was counting shapes and jumping on the correct answer location, which is his favorite game so far.
That on top of the basketball hoop and the fact that IT'S A TRAMPOLINE, my boys are getting a massive amount of exercise this summer.
Oh, and so am I. While there's been many a day that I'm sitting up on the deck, under the umbrella, watching the boys, other days, I get my workout on with tgoma fit.
You can do entire workouts, specified to the body part you want to work and it keeps track of everything for you. And it's fun!


If a trampoline is something you've been considering, I can't stress enough how great the Springfree Trampoline is. The safety, coupled with all the possibilities of the tgoma, you can't go wrong!


What is your favorite summer activity to do with your family?



This post is sponsored by Springfree Trampoline.
These are my honest thoughts on the product in my own words.