Well y'all, it looks like 75% of you were WRONG!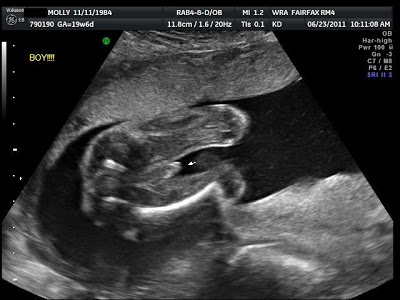 We were a bit shocked, but super excited! Hubs is stoked that I won't spend his entire paycheck on tutus and that we have 2 chances to have a child play in the MLB. Hehe.
I think I will reveal names soon!