This is my last Fashion Friday from California! It's really setting in now since my house is empty and our drive starts tomorrow.
You are all so sweet to still be caring about what's going on in my life even though I've had NO time to read your blogs. Can't wait to get settled and catch up!
This is the outfit I wore to my last girls night out on Thursday.
We won't talk about the smeared mascara post party.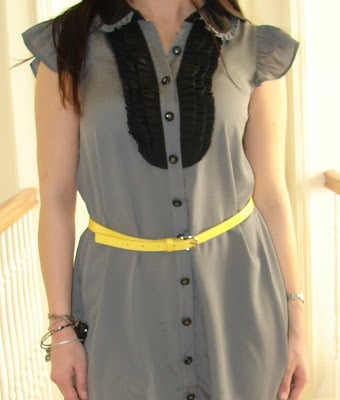 Top: Forever 21
Tights: Target
Booties: Charlotte Russe
Headband: Forever 21
Bracelet: (Necklace twirled) Forever 21
Bangles: ??
Belt
{LOVE IT!}:
Forever 21