Yes, it's Wednesday, but no time is too late to recap a really great weekend The Hubs got off Friday and Monday for the 4th, so we had a long weekend of boating, friends and family time. I was pretty bad with photos over the weekend, but I have some!
Friday
We spent the day on the lake, of course! We have been avoiding the actual weekends, because it's so busy lately! I made Kings Hawaiian sandwiches that my friend told me about for the boat and y'all had so many questions about boat food! I started a post of all the easy things we take out with us. The best hard seltzer was discovered (in my opinion) and Smirnoff is currently in the lead for me!
Friday night, we had a family celebration for some big things happening around here. I can't wait to be able to share more with y'all!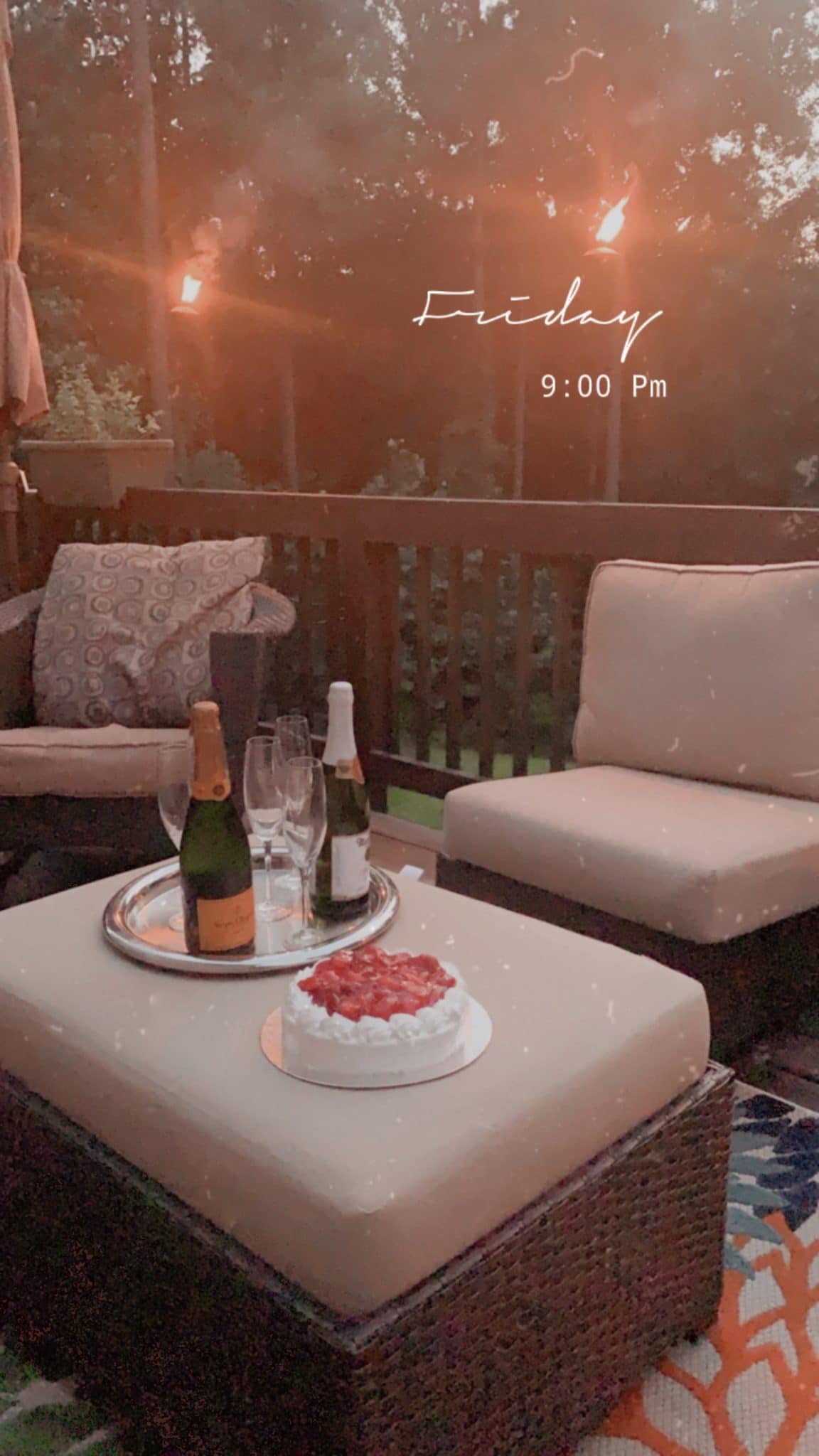 Saturday
We spent the day relaxing and getting some stuff done around the house. Meanwhile, I added a layer to the jello every hour! It's tradition to spend July 4th with our friends here, so around dinner time, we went to their house to swim, BBQ and watch their impressive annual firework show!
Sunday
Sunday was church, then sitting on the dock with a friend while the kids swam their little selves silly! There's really nothing more relaxing to me than looking at this water!
Monday
Another boat day and this one we basically had the lake to ourselves. We spent the first part of the day chatting with the boys and relaxing in the calm water, before surfing and swimming a ton!
We came home and made some grilled pizza, which is a go-to after a long day on the lake. If you're looking to make pizza but need it done in a hurry, this is the way to go!
Hope you all had a wonderful weekend celebrating our great country!