Short on time to make dinner? Make this: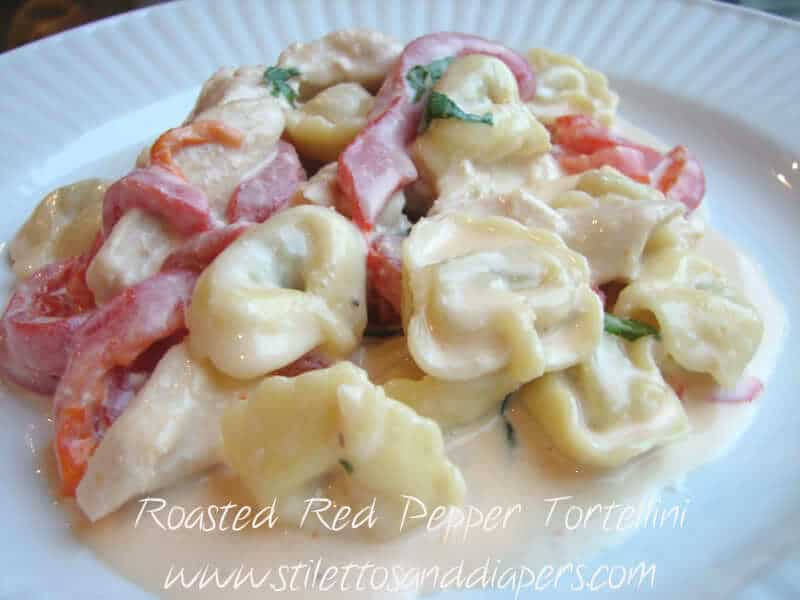 So easy and so good. I adapted this recipe from one of BHG's Quick & Easy Pasta Dishes. I've made it 3 times and the 3rd was the charm. Start to finish in about 20 minutes and makes 4 servings.
4 cups Frozen, Cheese Filled Tortellini (can use fresh)
1 12oz jar Roasted Red Peppers, drained and sliced into strips
1/2 cup Fresh Basil, shredded
4 boneless, skinless
chicken breast

(I use the perfect portion ones that are thin)
or
About 1/2 of a jar of prepared Alfredo Sauce
Cook sliced chicken breast in 1 Tbsp olive oil until cooked through. Set aside.
Cook tortellini according to package directions. Meanwhile, in a small saucepan, melt butter. Add cream, parmesan, cream cheese and garlic powder, whisking until mixed well and heated through. Pour over chicken and add red peppers until they're warm. Pour sauce mixture over drained tortellini and stir in basil.
Serve with a little more basil on top. Enjoy!