I'm always so curious about what's inside of people's bags. What are their must haves to carry around on a daily basis? Motherhood has changed the contents of my bag drastically and now it's 90% kid stuff! I just got this beautiful new diaper bag from the Rachel Zoe collection for Quinny and I'm loving it as my go to. It's so pretty that I don't mind carrying it all the time! It doesn't hurt that it matches Lincoln's Moodd stroller, either. (You can see my review of that here!)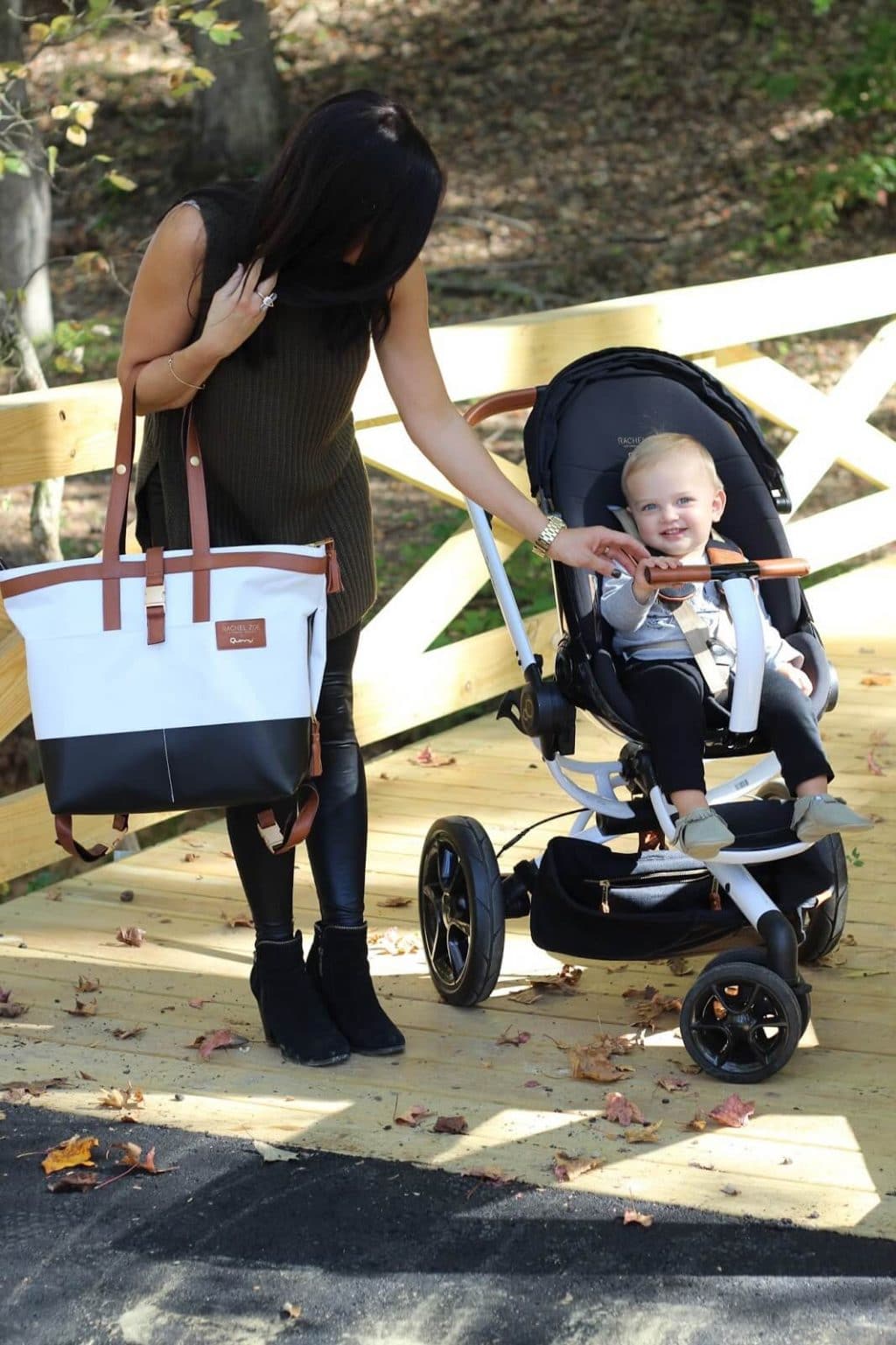 Let me tell you all about this bag and my favorite things to keep inside. First off, I have a couple diaper bags I've used without a zipper up top. It's not cute. Haha. I like to be able to hid when my bag inevitably becomes a mess! This one has cute leather tassels on each zipper. 
Now that I officially have a toddler, here are my must haves for my bag:


Snacks

My little man loves to eat just like his big brothers. I always have bars, yogurt pouches, fruit and veggies pouches, goldfish and rice cakes in my bag. The Quinny diaper bag comes with an insulated pouch for food and I keep everything in there so it's easy to grab quickly. 


Diapers & Wipes
This one really goes without saying, but having a bag with pockets on the sides is so helpful so that you can see when you need a refill! 
Change of Clothes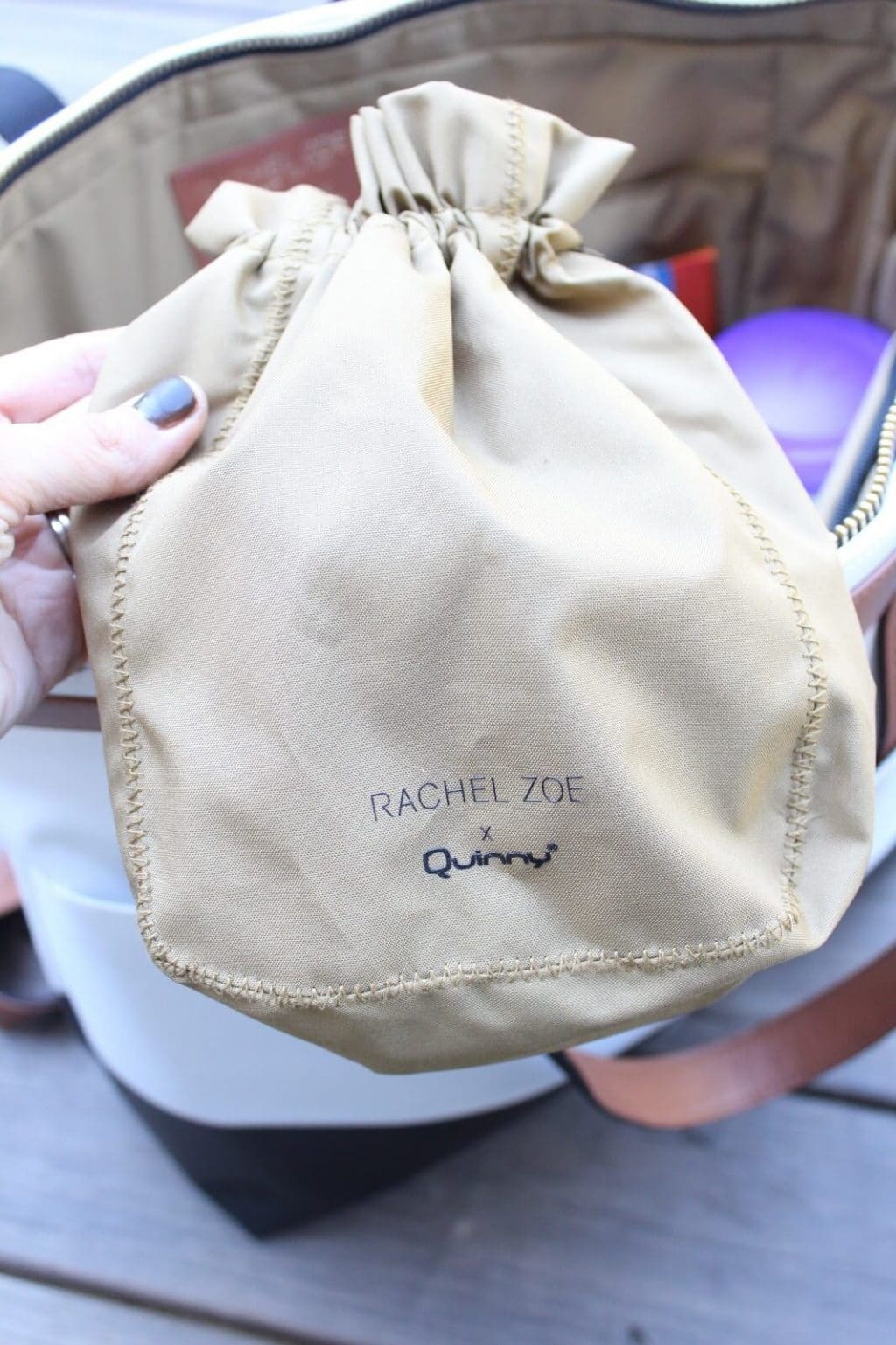 We spend a lot of time in the car and on the go. Lincoln will often need a change of clothes after anything from spills or blowouts, to getting filthy at the ball field. I like this little wet pouch for putting icky clothes in instead of dirtying up my bag. 
Entertainment
This may be a hot topic, especially for a 1 year old, but if you've ever tried to watch 2-3, 2 hour baseball games each week, while holding a baby, you understand the need for a screen. Linc and Mickey spend their quality time together during games! I got this rubber tablet case and use diaper bag hooks to strap it right to the stroller handle. 


I typically don't need much for myself when we're out. I stick to my favorite lipstick: Butter London Lippy in Tea With The Queen, lipgloss: Rimmel in Non-Stop Glamour and my Michael Kors card pouch. 
Being able to wear this diaper bag as a shoulder tote or backpack makes it easy to carry when my arms are full. There is a special insulated pocket for a drink and plenty of exterior pockets for keys and my phone. I love that my baby accessories can really be an extension of my clothing accessories. Quinny and Maxi-Cosi do a fantastic job giving us fashion loving moms just that! 
Shop my favorites:

Shop my outfit:




This post is written as part of my partnership with Maxi-Cosi and Quinny. 
All thoughts and opinions are my own.