Who's ready to kick this crappy cold and bring on the summer?! One of my favorite things to wear all summer long, is white cutoff shorts. I had a pair that I loved, but they somehow turned a weird blue in the wash and they couldn't be revived. I've been on a mission over the last couple weeks to not only find a perfect pair, but one that doesn't cost a fortune. I ended up ordering 5 different pairs that I was hopeful about and I'm going to tell you the good, bad and the ugly details. Here are my picks for the best white shorts!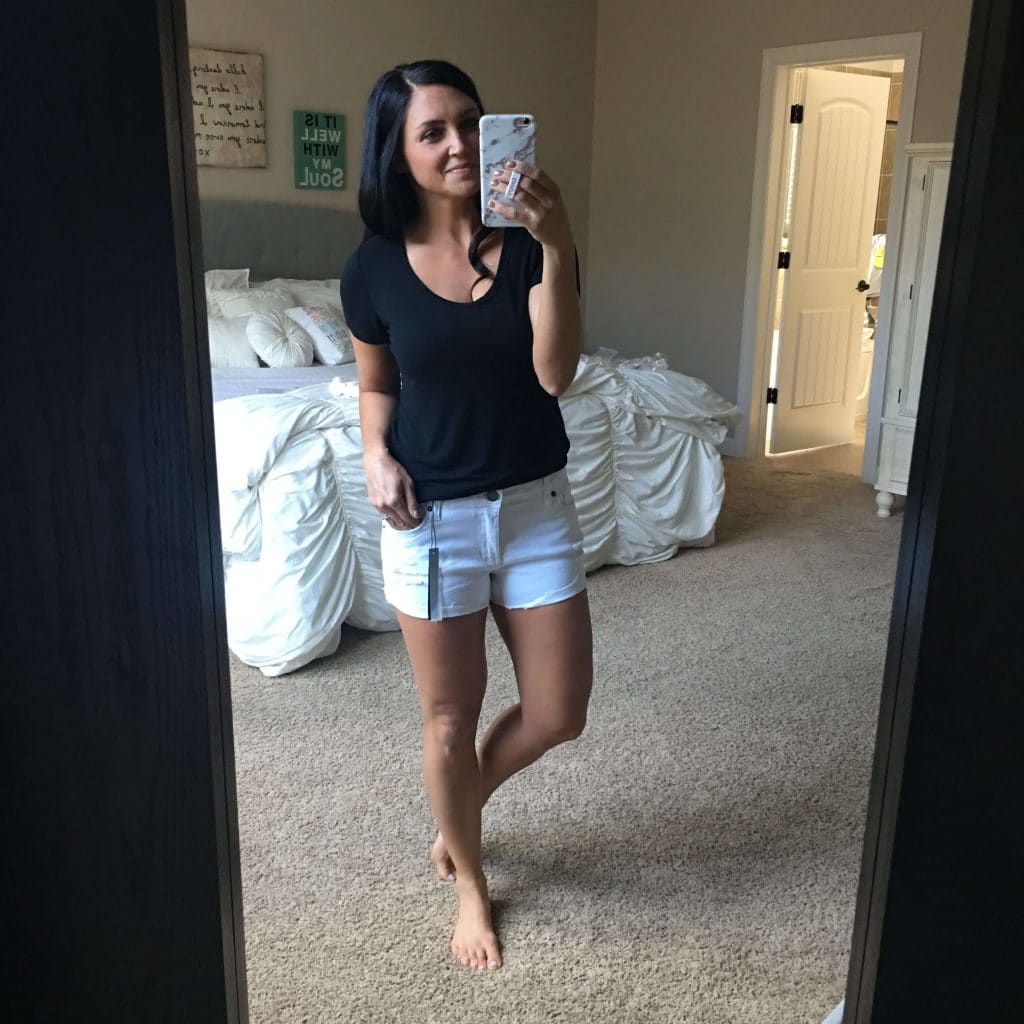 Nordstrom – If you're looking a classic pair of white shorts, these are they. Super bright white, lightly distressed, frayed hem that's cuffed just on the sides; these are a close second to my favorite. They fit true to size and have 2% spandex to give them a little more movement.


Gap – I'm impressed with this midrise distressed pair and they're good fit. It's cuffed all the way around (and tacked so it's not falling down all the time) and has good distressing. The fit is a bit stretchier, with 3% elastane, and they run true to size. (As of post time, these are $10 off)


Target – This pair with 4″ inseams are what you want if you're looking for a longer pair. They honestly didn't feel quite that long to me, but I think it's because they sit a little higher? They aren't distressed, but have a frayed edge, so I feel like they're a good mix of conservative and a bit of fun. I really wanted the distressing for mine, but I like the way these fit. They fit true to size and are also the cheapest pair that I tried on.

Free People – These are super distressed and I like that. But, they are also very tight! I would go up a size in these. I bought them on sale and they're higher now, but they go on sale a lot! These are 100% cotton and feel like the shortest I tried. Technically 2.5″ inseam, so maybe if I swap for the larger size, they'll feel longer.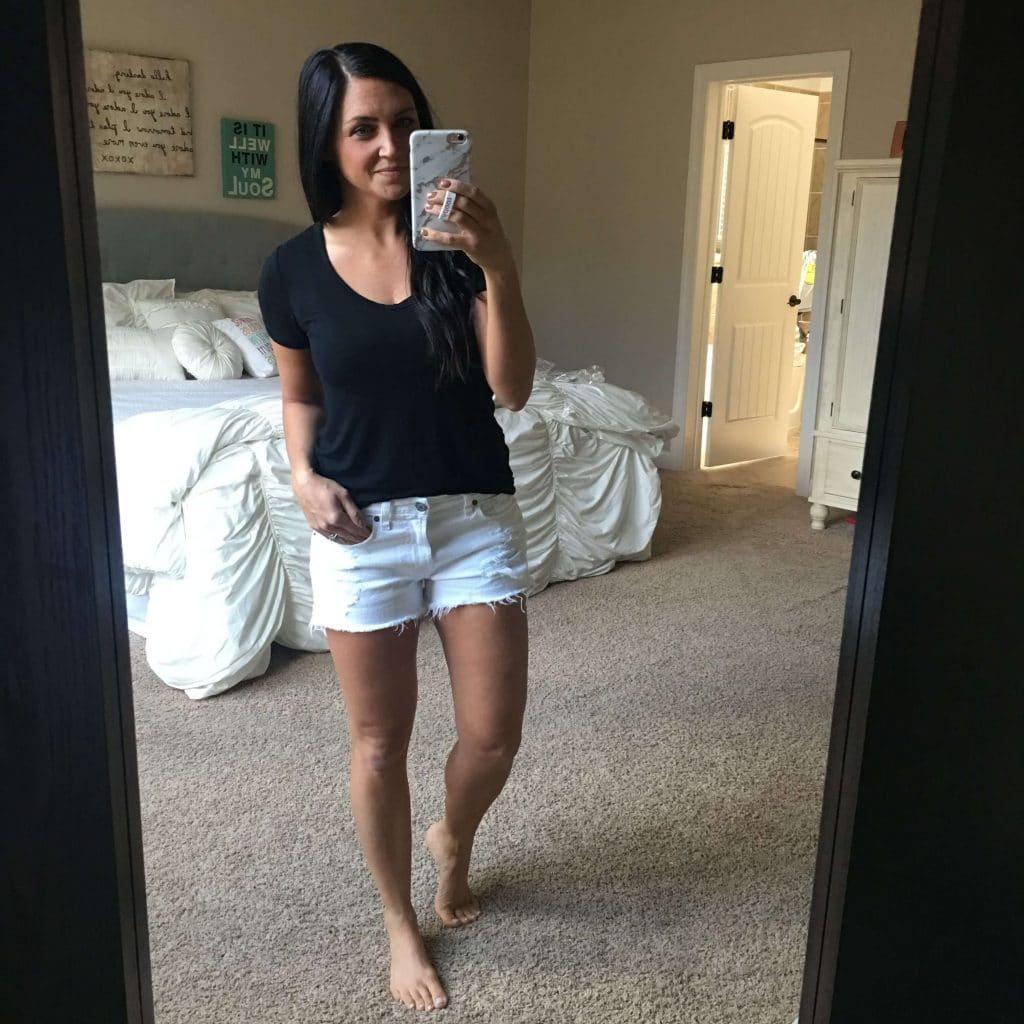 Abercrombie – These are the winning pair for me! I have this pair in regular denim and absolutely love them. I was "done" with my white short research, then saw these came out in white, so I had to order them! Abercrombie has sales all the time and I got these for 25% off. If they hold up like my denim pair has, I will be very happy with them! They also come in 15 colors/washes/designs, so you will want to check these out for sure.
I saw these after I bought my "best white shorts" trial pairs and wish I had them to try!
This pair is 3″ inseam and has small side slits. I feel like I'd love them and they're under $30.
These are a higher waist and look like a great mix of frayed/distressing.
Other colors:
These are the denim version of my old white shorts and I LOVE those. I hope they get them in white again this year, but if you need regular jean shorts, try these!
I got these black denim cutoffs and I really like them. They arrived without a button, so I have to swap them out, but I'll be keeping them.

I really had a blast searching for the best white shorts. It's not often I set out on a mission to find just the right thing, but I kindof want to do it more. So much fun! If you want to see some little video reviews, check out my Instastories tonight and I will save them in the fashion tab!
Anything specific you're searching for to fill your spring/summer wardroble? I'd love to help you find it!