We are having a blast down on 30A this week! I've basically lived in a swimsuit and that's made me realize how many one piece swimsuit favorites I have. I've gotten several this year that I wanted to share with you!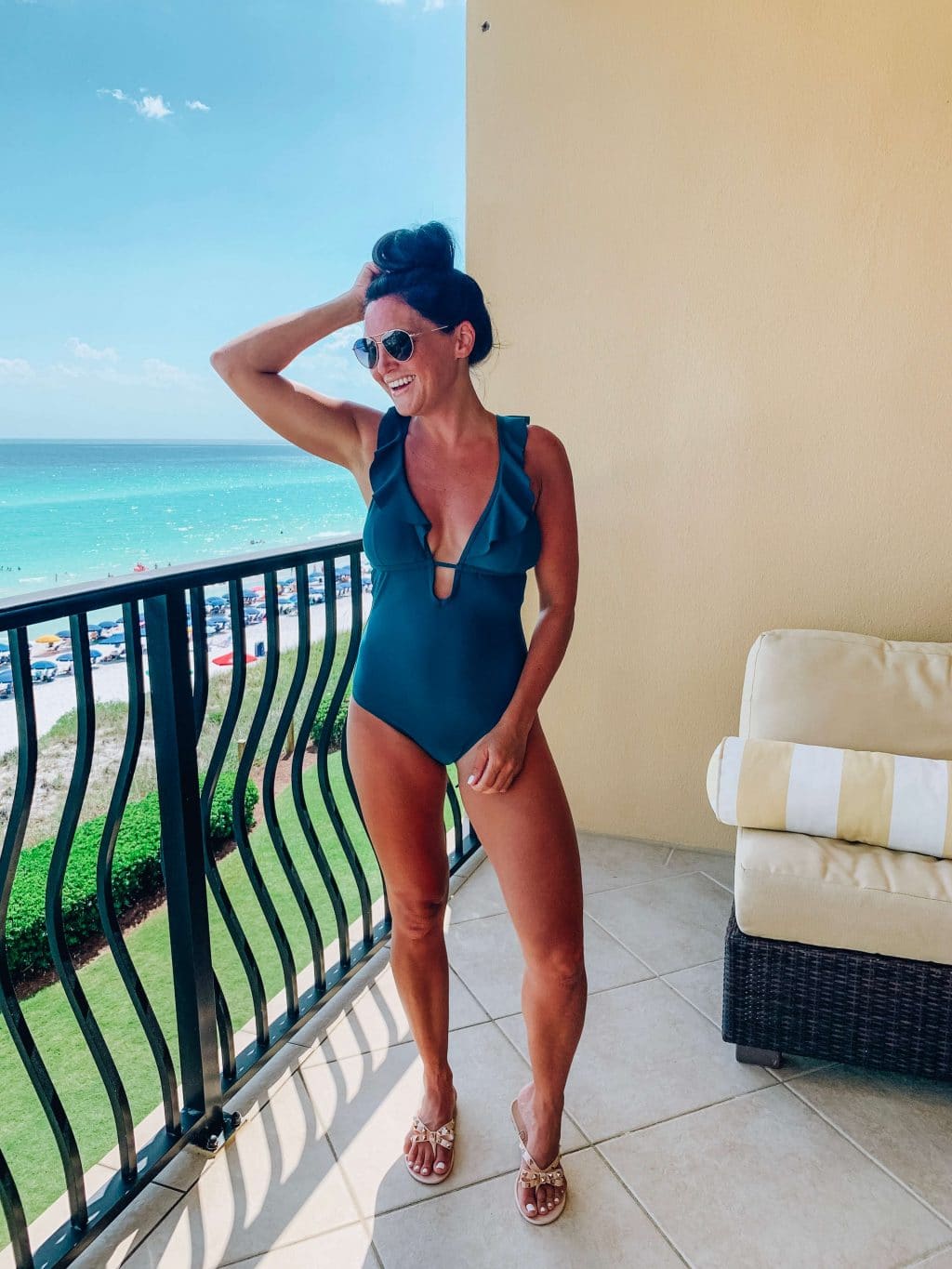 My friend actually gave this one to me after she bought it and it was a bit long for her torso. I don't have a very long torso myself, but I love this suit! It's adjustable in the back and it comes in several colors.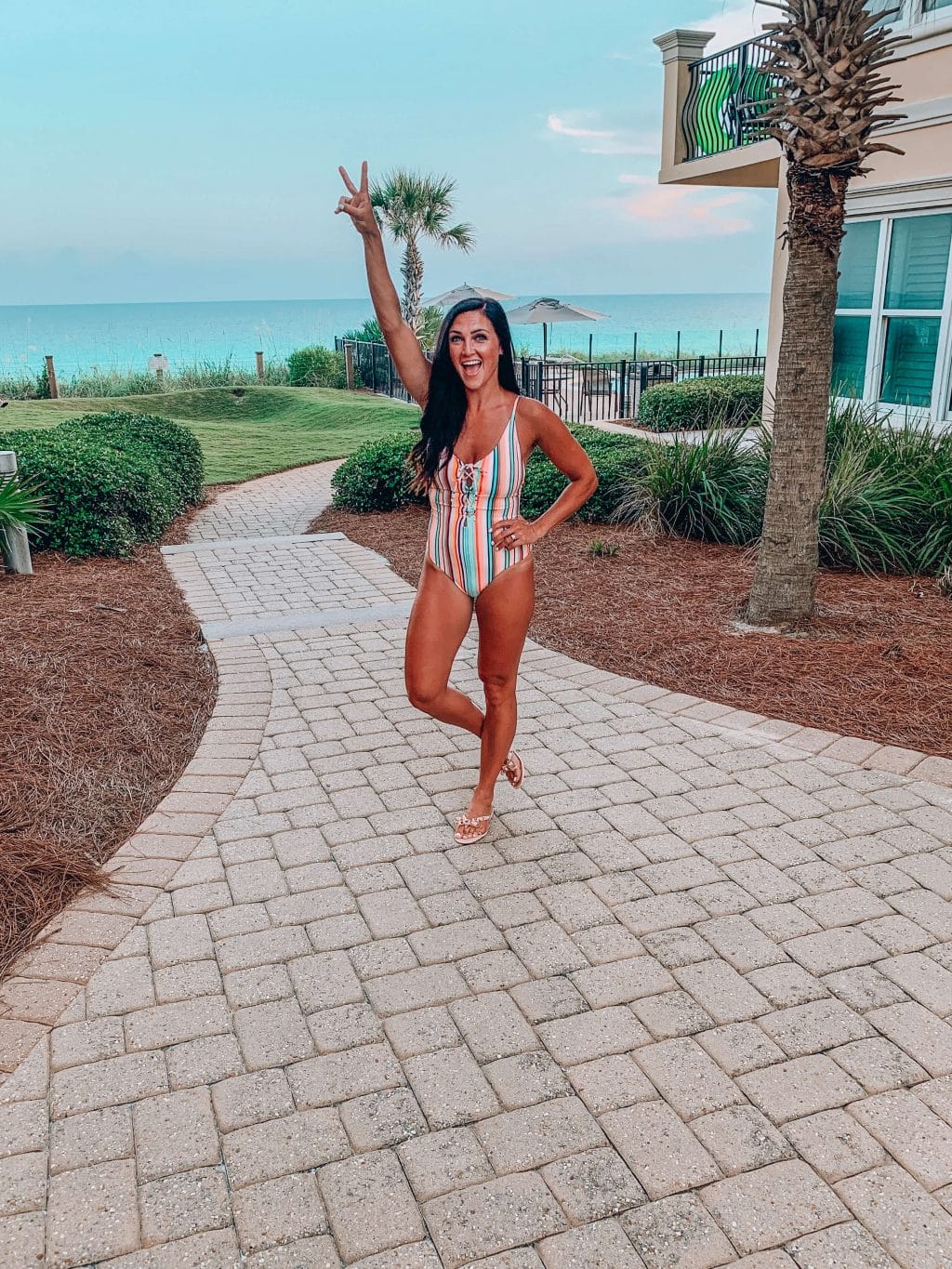 I actually bought this suit here at the beach and I adore it! It has a strappy back and the front lace up is very adjustable to show as much or little as you'd like.
It's hard to see the lace up front on this suit, but this one is SO GOOD. This suit is ribbed and thick, so it really tucks everything in. It's so supportive that you can totally wear it like this as a bodysuit! It's a bit cheeky, but it comes in short, regular and tall. Their swimsuits are actually all BOGO free right now!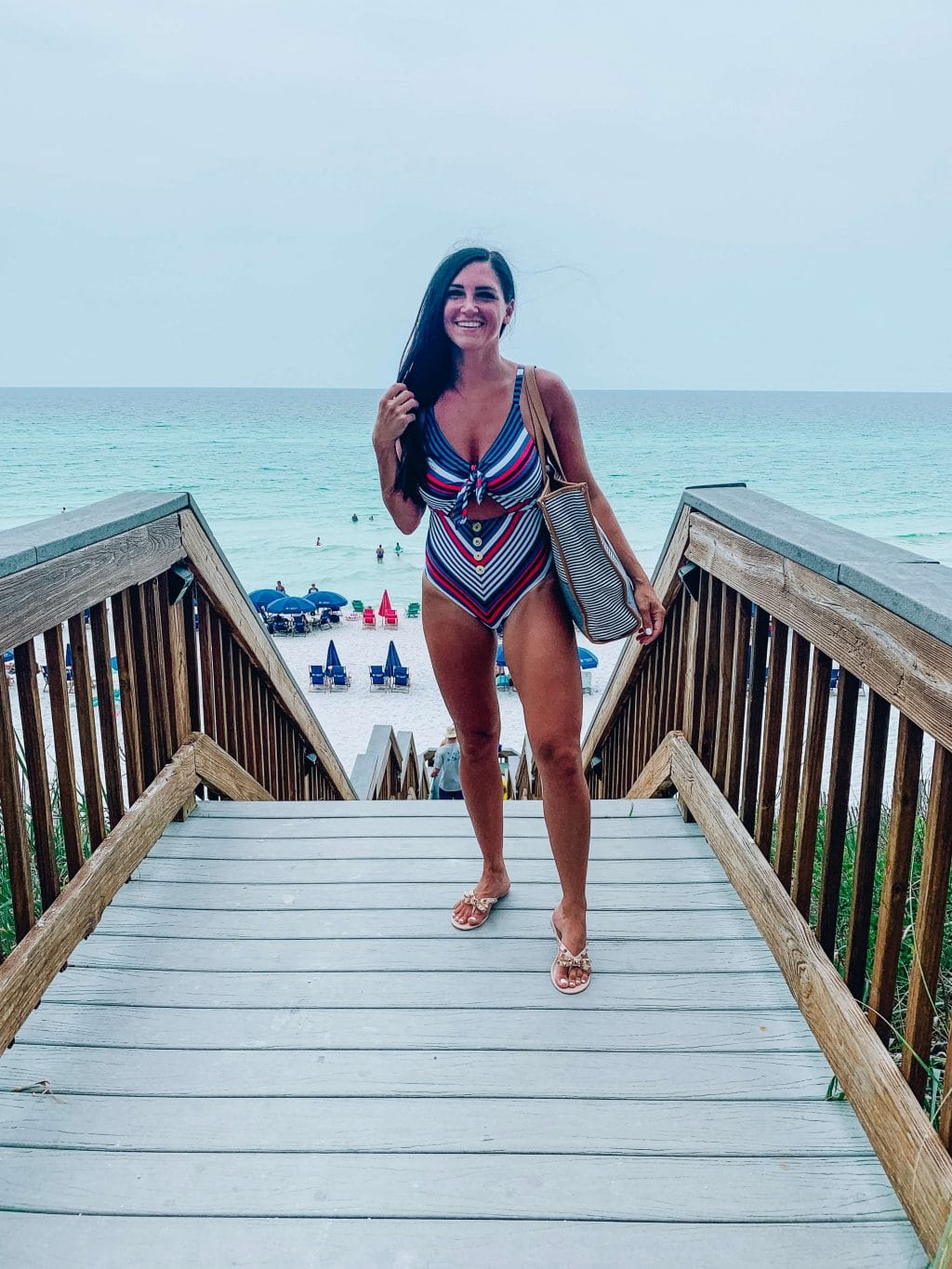 This one is so fun for July 4th! It is spotty for availability online, but I found it in several stores and did pickup in store in 2 hours. So check your store! It is true to size and has good booty coverage.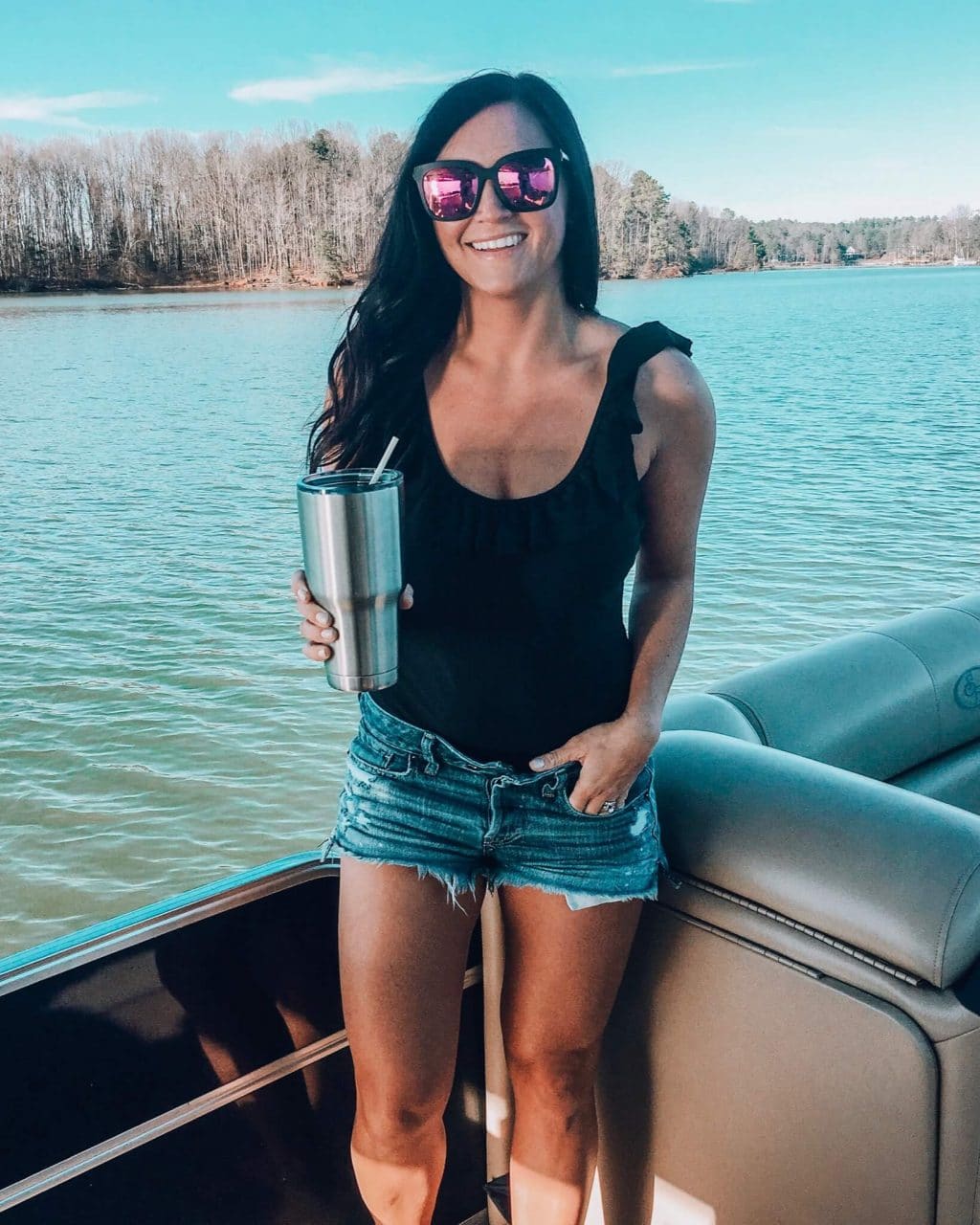 This one is actually from last year, but is back in stock! It comes in black and white and you can take 20% off right now with code SWIM.
Hope these one piece swimsuit favorites are helpful for your summer!