It's been a couple months since Whole30 and I was just talking to The Hubs about how it has literally changed our lives. We ate pretty healthy before, but this has taken it to a whole new level. I am SO happy about the things we've learned and the changes we've been able to make. One of those changes, is a knowledge about great substitutes to make delicious food. This strawberry tart is a good example of that! I saw a recipe for a strawberry yogurt tart in a magazine and decided to mix it up my way.
It starts with a simple oat and coconut crust.
That's mixed with melted coconut oil and maple syrup and pressed into a springform pan.
When it's baked, you have a nice crispy crust that I imagine would be great to fill many different ways.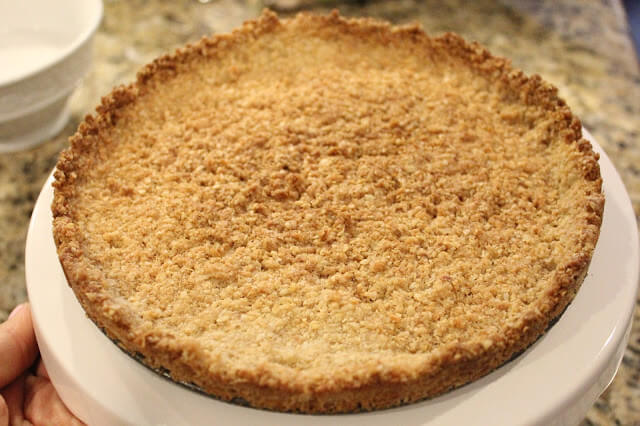 Here is the most fun part…coconut cream. It takes 24 hours in your fridge before you make this and I suggest using the Thai Kitchen brand of full fat coconut milk. After it sits in the refrigerator overnight, carefully flip the can over, open it and pour out the liquid. (You can save this for another recipe) The cream that is left is what you'll be whipping into delicious cream.
I add pure vanilla extract and nothing else. I have seen some people add powdered sugar, but I don't think it needs it at all.
Fill your crust with your fresh cream and top with strawberries. I think I'll make it again for Memorial day with a blueberry and strawberry mix!
Ingredients:


Crust:
1 cup rolled oats (use gluten free, if desired)
1/2 cup unsweetened coconut flakes
3 Tbsp melted coconut oil
2 Tbsp maple syrup


1 can coconut milk (Thai Kitchen recommended, chilled 24 hours)
1 tsp pure vanilla extract (or another flavor, if desired)


1lb strawberries, sliced
2Tbsp maple syrup


Directions:


Preheat oven to 375 degrees and grease an 8″ springform pan.


Place oats and coconut in chopper and pulse into finely ground. Melt coconut oil and maple syrup together for about 25 seconds in the microwave, then pour into chopper/food processor. Pulse until combined and crumbs form. Press mixture into the bottom of prepared pan. Bake 15 minutes, or until golden brown and set. Let cool completely, then remove side of pan.


Mix sliced strawberries with 2 Tbsp maple syrup and toss to combine.


After the coconut milk has been in the refrigerator overnight, carefully flip the can over, open it and pour out the liquid. (You can save this for another recipe) Scoop the cream into a bowl and whip with a hand mixer until soft peaks form, about 5 minutes. Mix in extract until just combined.


Fill cooled crust with cream mixture, then strawberry mixture. It holds up well in the refrigerator and the cream actually sets up a bit more after being re-chilled.


Serves 8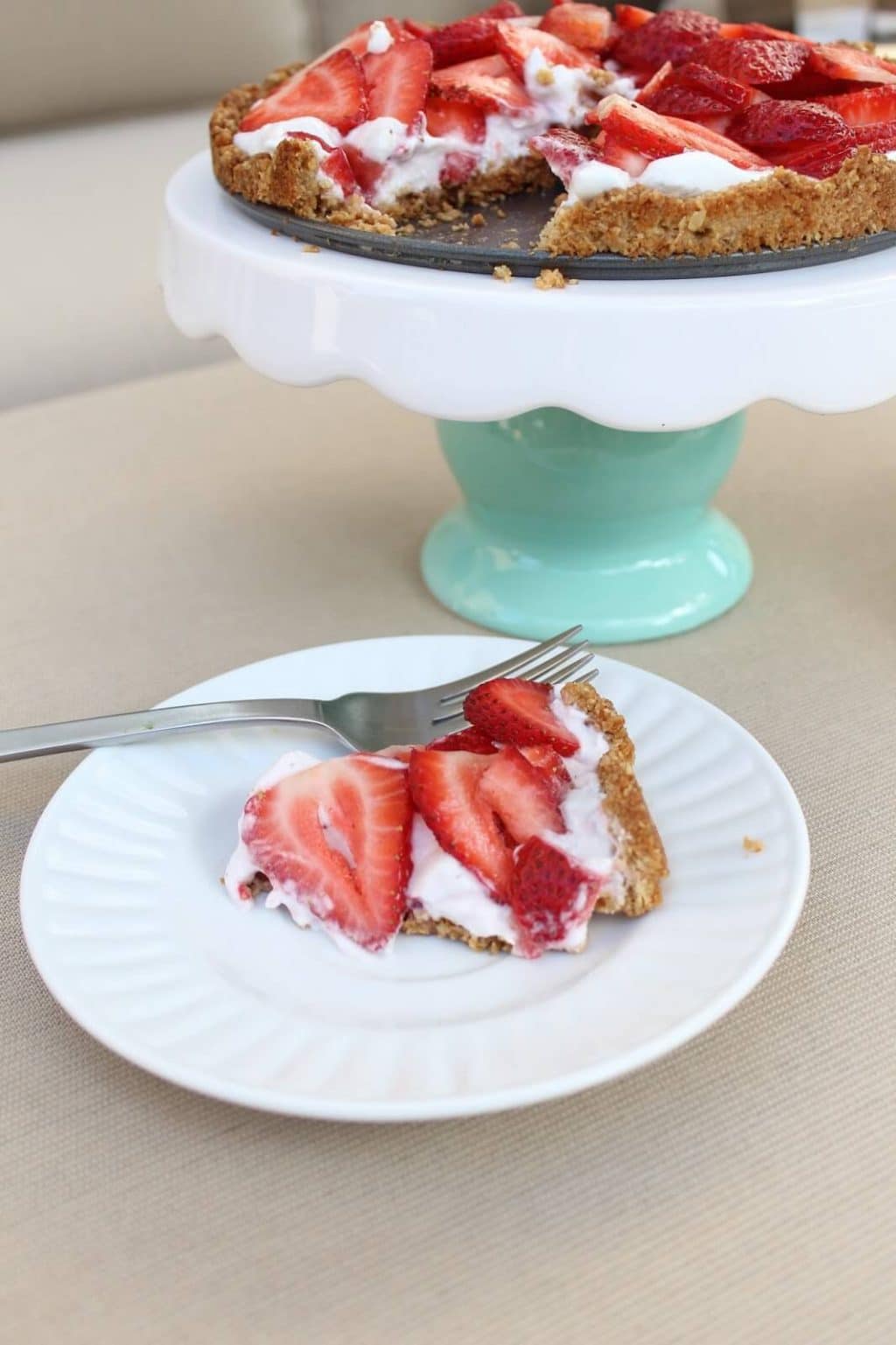 I think this would be so perfect for this Memorial Day weekend! I plan to make it with a mixture of blueberries and strawberries!