Back to school. It's all that seems to be on my mind lately. With 4 days left to go, I'd be lying if I said I wasn't a little panicked. I also have felt very unprepared in this whole process. Since I was homeschooled, I don't really know what to tell Cooper to expect or things I need to prepare him for.


The one thing I knew I would be good at, is the back to school shopping. I can shop with the best of 'em and I love a good deal. A few weeks back, Kohl's gave me the challenge of going back to school shopping at their stores, documenting my finds and more importantly, my savings.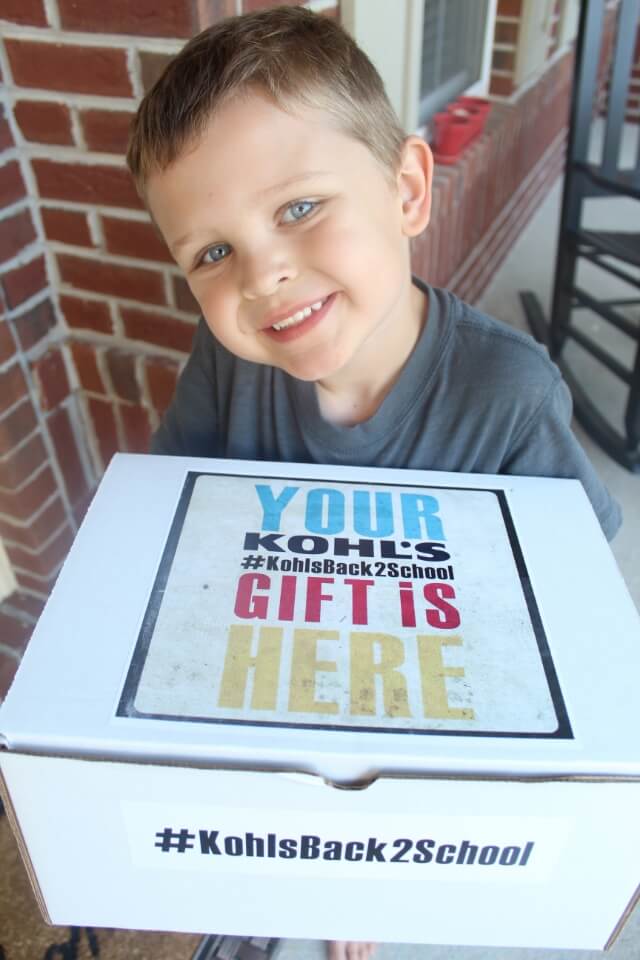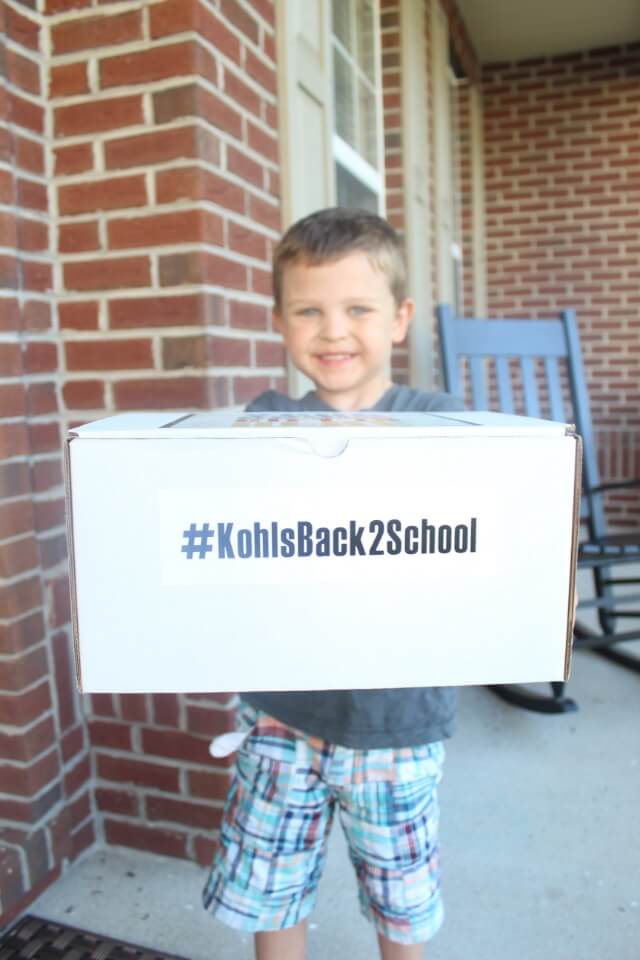 I've always been a big Kohl's fan, so I'm no stranger to their amazing deals. The deals I got during our 2 trips blew me away. Here's the breakdown:
The whole trip was basically one big excitement-fest. Cooper was running all over the store with his own cart, shrieking over everything that had a character on it. He also loved trying clothes on in the dressing room! I don't think he's actually ever done it!
After about 2 hours, we had tons of stuff and headed home. We got lots of clothes, underwear, socks, pjs, a hat, sunglasses and even a backpack and lunchbox. Which are adorable, right? I was very pleased with Kohl's selection. They had the characters Cooper wanted and the more fashionable ones I wanted for him. We ended up with a great balance of the two, I think.
After sorting through stuff with dad, we realized we didn't get shoes! We also decided he needed another pair of jeans and a few more dressier shirts. Oh and something for me to wear to open house. Hehe. I absolutely adore these little Nikes that he got. The hubs was happy, since he's a bit of a brand snob, that Kohl's carries lots of great brands.
So what were the deals? Well, I had a 15% off coupon that I got in my email just for being on Kohl's mailing list. Then it was Kohl's cash time during the first trip, so I got $40, which I spent on the second trip. I saved a TON.
Total spent: $358.27
Total saved: $481.92


That's just over 57% off everything! A fantastic deal in my book! I got pretty much everything Cooper needs for the school year, outside of a jacket/winter sweaters. If he even ends up needing those here, I'll be headed back to Kohl's!


Visit Kohl's Back to School page to grab anything else you need to grab for school!


Check out this Mama to see her #KohlsBack2School deals too!


Thanks to Kohl's for giving me a gift card to their store in exchange for my review. All opinions are my own.