These Cheeseburger Protein Burritos are like eating a healthier, protein packed Big Mac! Make ahead for lunch all week!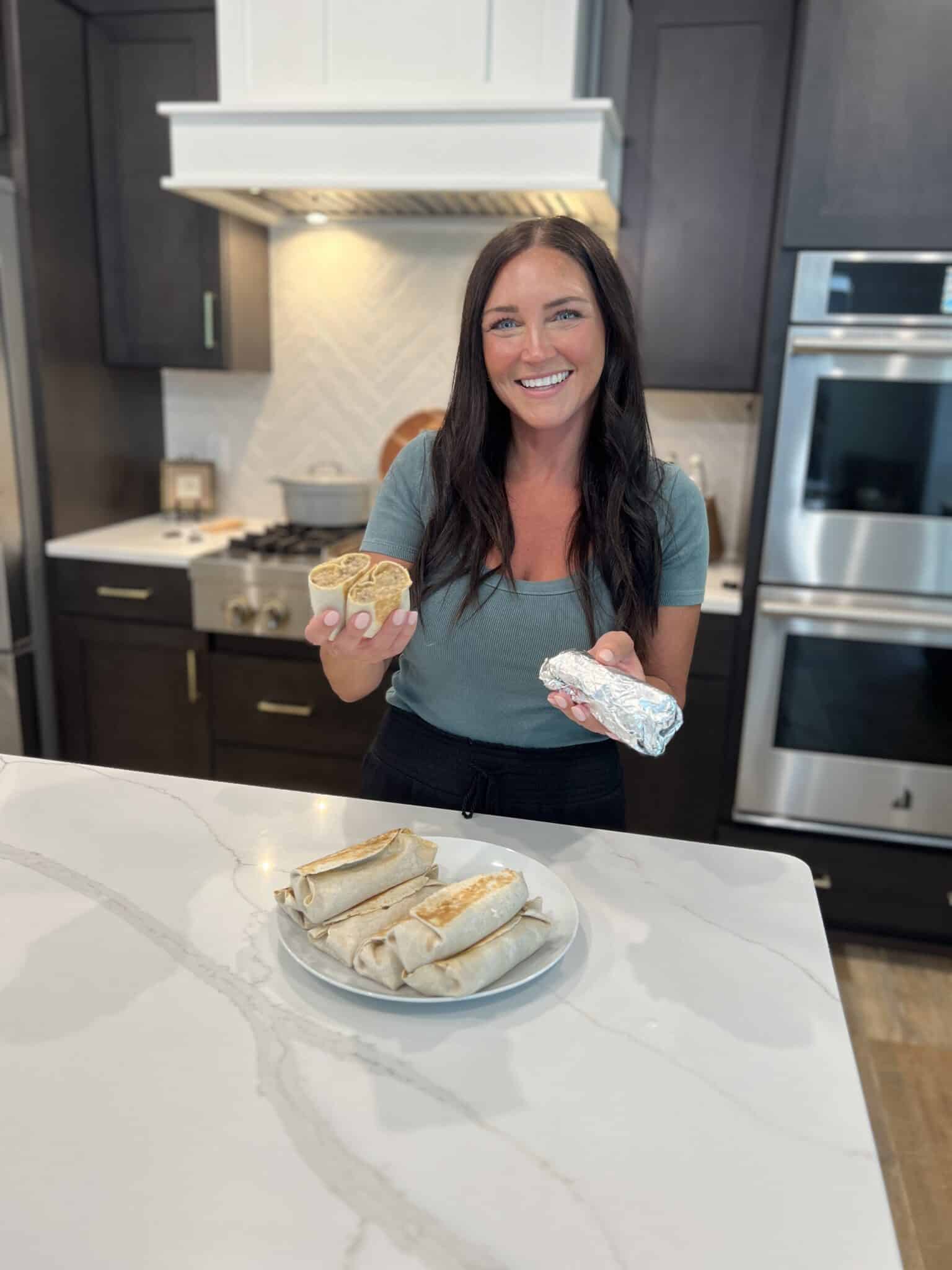 I have been on such a cottage cheese kick lately, y'all. I seriously love it and eat it plain regularly. But it's the true hero of this burrito, creating a delicious cheese sauce that is also packed with protein. I knew I wanted to try to make this taste like a cheeseburger, but dang. I shocked myself with just how good these turned out! I made a batch of them and quickly realized I need to make a double, as my kids wiped out half of them quickly!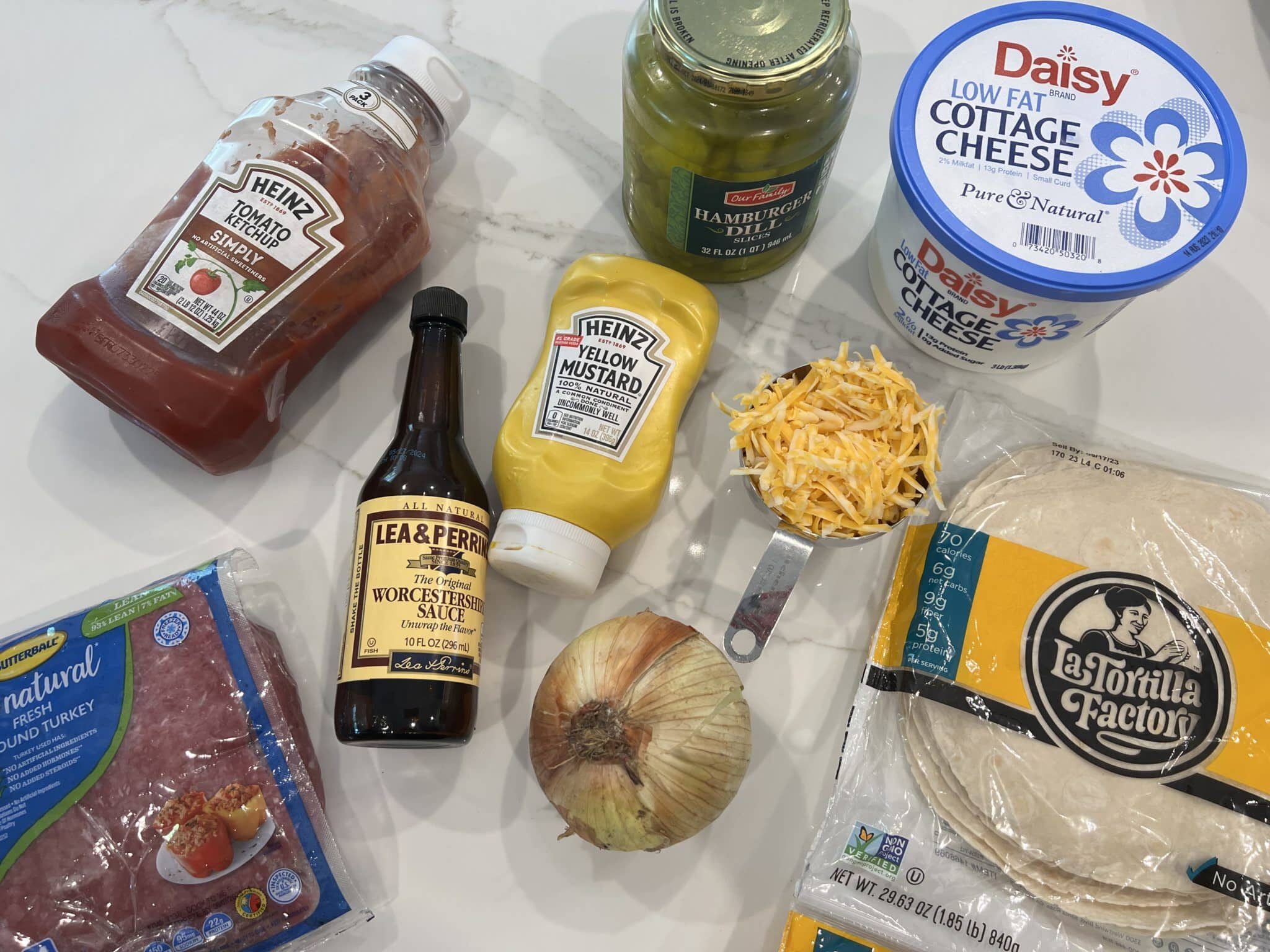 The nutrition info on these, exactly how I made them is:
377 calories
21 grams fat
38 grams protein
22 carbohydrates
10 grams fiber
This includes 93/7 ground turkey, LaTortilla Factory low carb wraps, 2% cottage cheese and Colby jack cheese.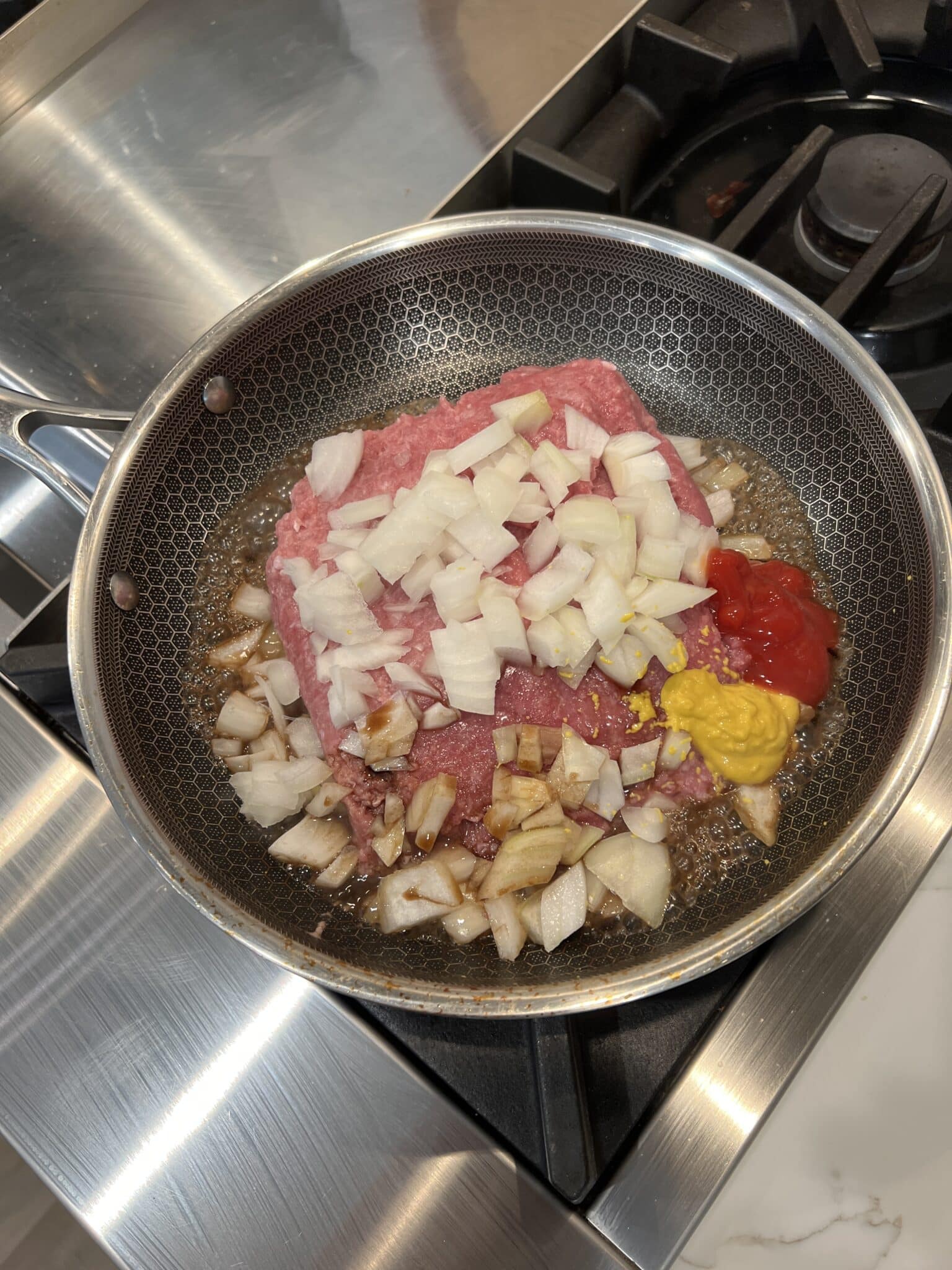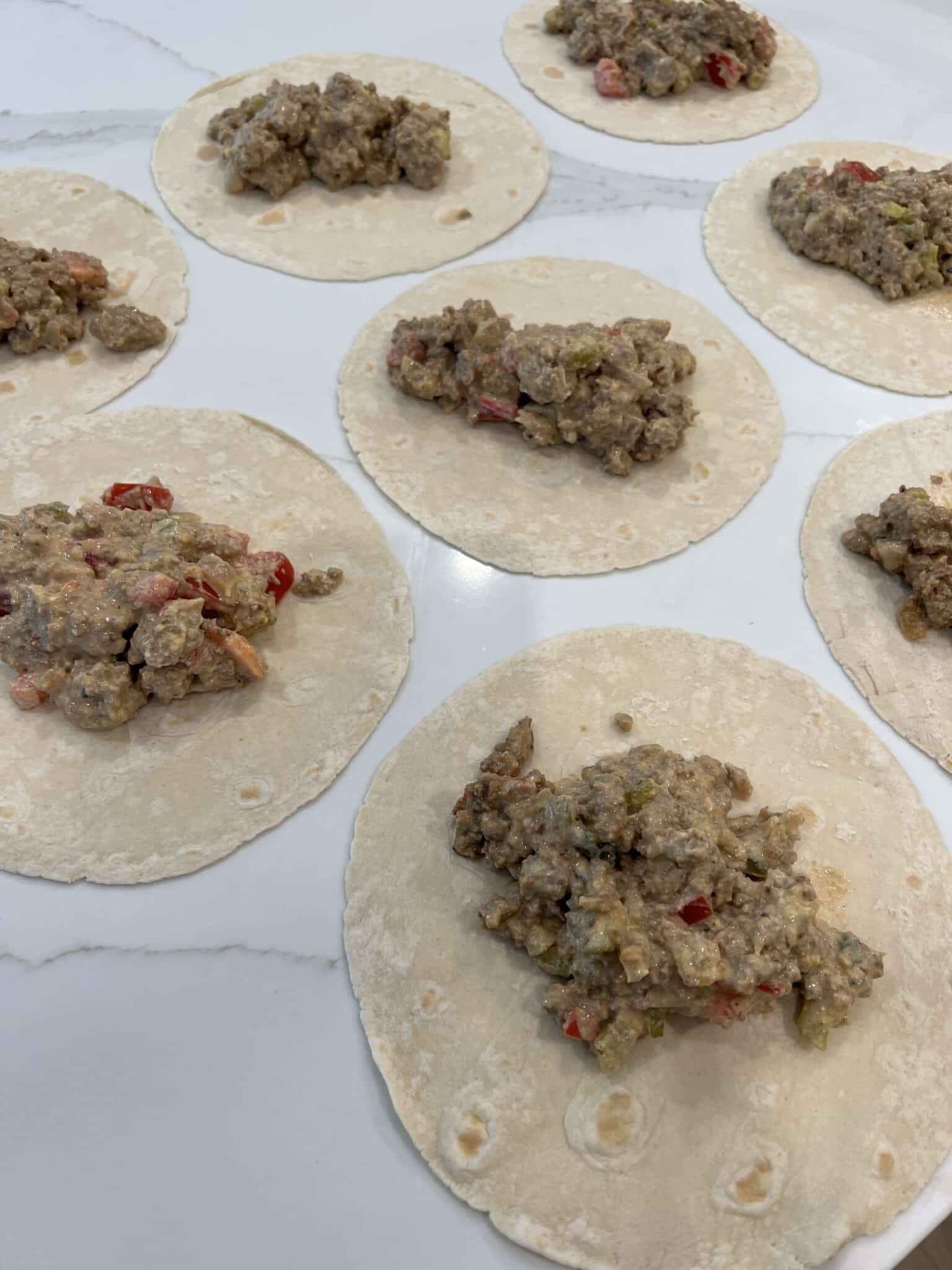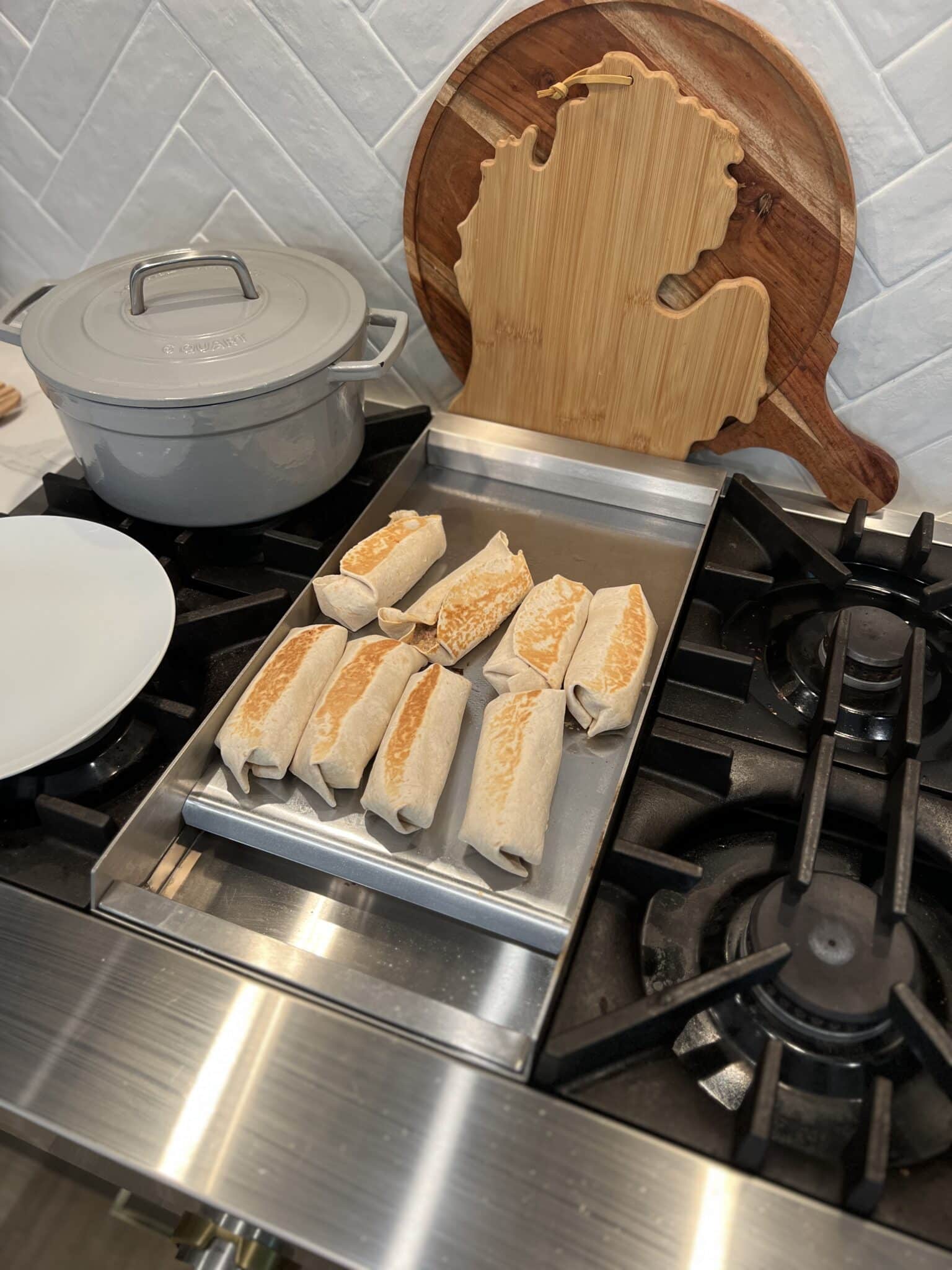 Cheeseburger Protein Burritos
Meat Mixture
2 lbs Ground Turkey
1 cup diced onion
2 Tbsp Worstershire Sauce
1 Tbsp Ketchup
1 Tbsp Mustard
1 tsp Salt
Cheese Sauce
1 cup Cottage Cheese
1 cup Shredded Cheese
1/4 cup Milk
1 Tbsp Ketchup
1 Tbsp Mustard
Extras
1/2 cup Pickles, diced
1 medium Tomato, diced
Brown meat in a pan with onion, spices and sauces until cooked through. Meanwhile, add cheese sauce ingredients to a blender and blend until smooth. Dice pickles and tomato. Combine all ingredients into a large bowl until mixed well. Divide between 8 tortillas and roll, burrito style. Lay seam side down on a warm griddle and brown for 3-4 minutes. Flip and brown other side. Serve immediately, or allow to cool before wrapping in tin foil. Store in the refrigerator for up to 5 days, or longer in the freezer.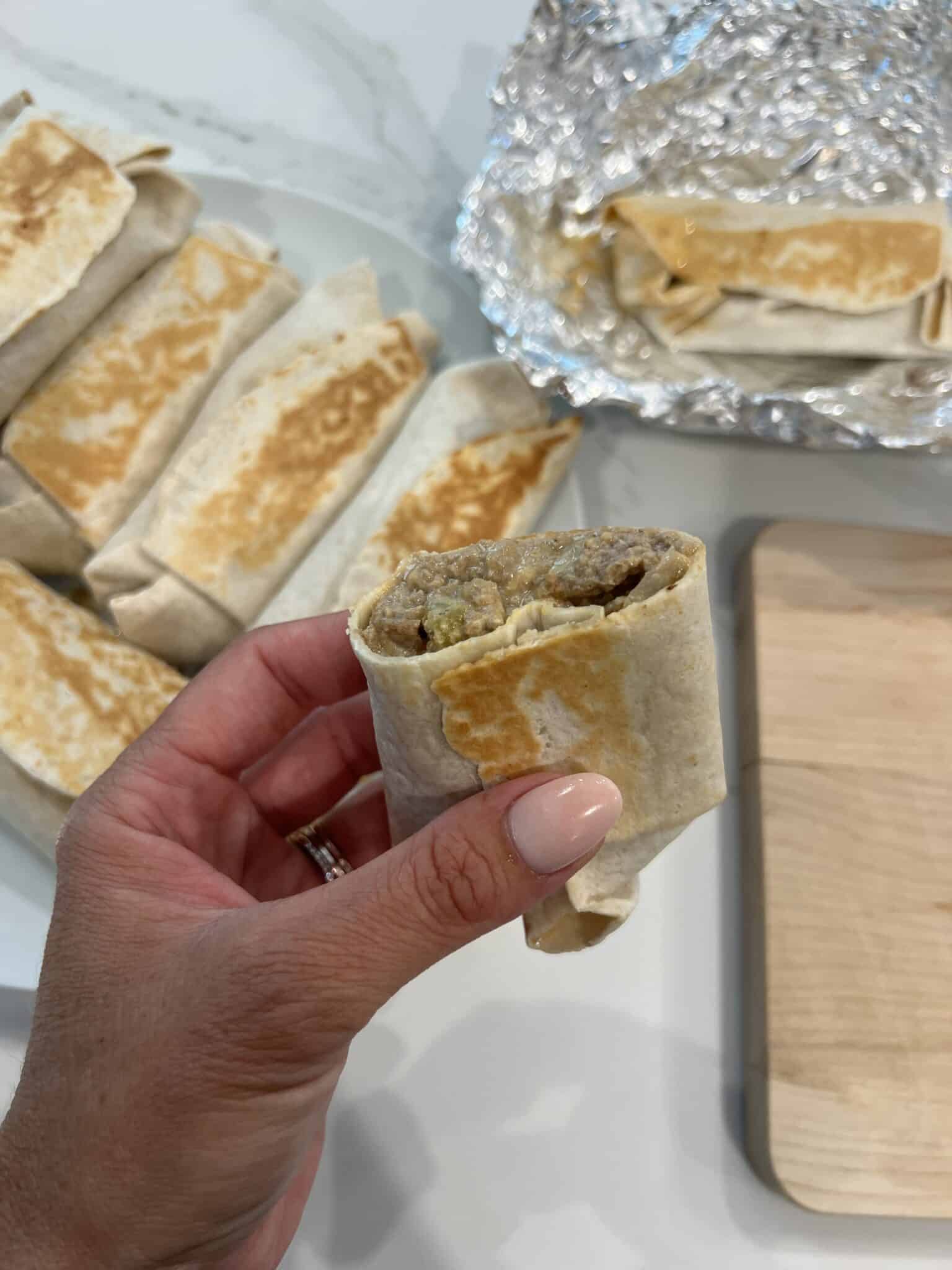 Let me know if you try these! I see them being a meal prep staple around our house!