Who's ready for cooler temperatures?! So many goodies, sweaters, shackets and fall vibes galore, in this September Fall Amazon Haul!
Dressy Options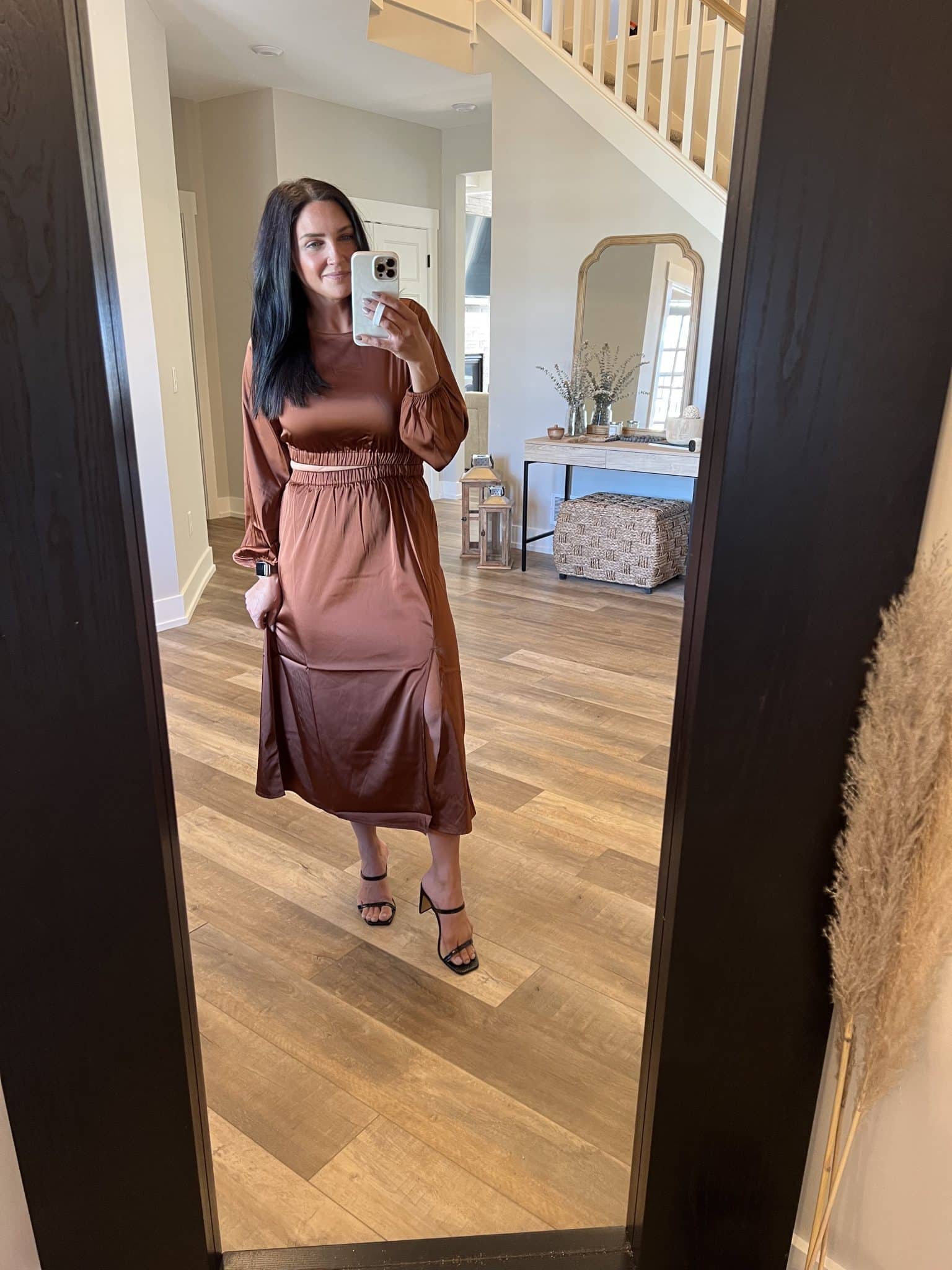 I am loving this dress. Perfect for a winter wedding guest, work event or just dressing up! It comes in 3 colors, is great quality and super comfortable.
This skirt is my favorite of this Amazon haul! It comes in a few colors, has an elastic placket in the back for a comfortable fit, and is a great length. I plan to wear now with the shorter boot, then later in the Fall/Winter with a over the knee boot!
The bodysuit is a recurring favorite that I wear often. It's a great closet staple and is fitted for good shape.
Chelsea boots are huge this fall and I think this is a great pair. I've had them since last year, so can assure you that they're comfy and well lasting!
Sweater Options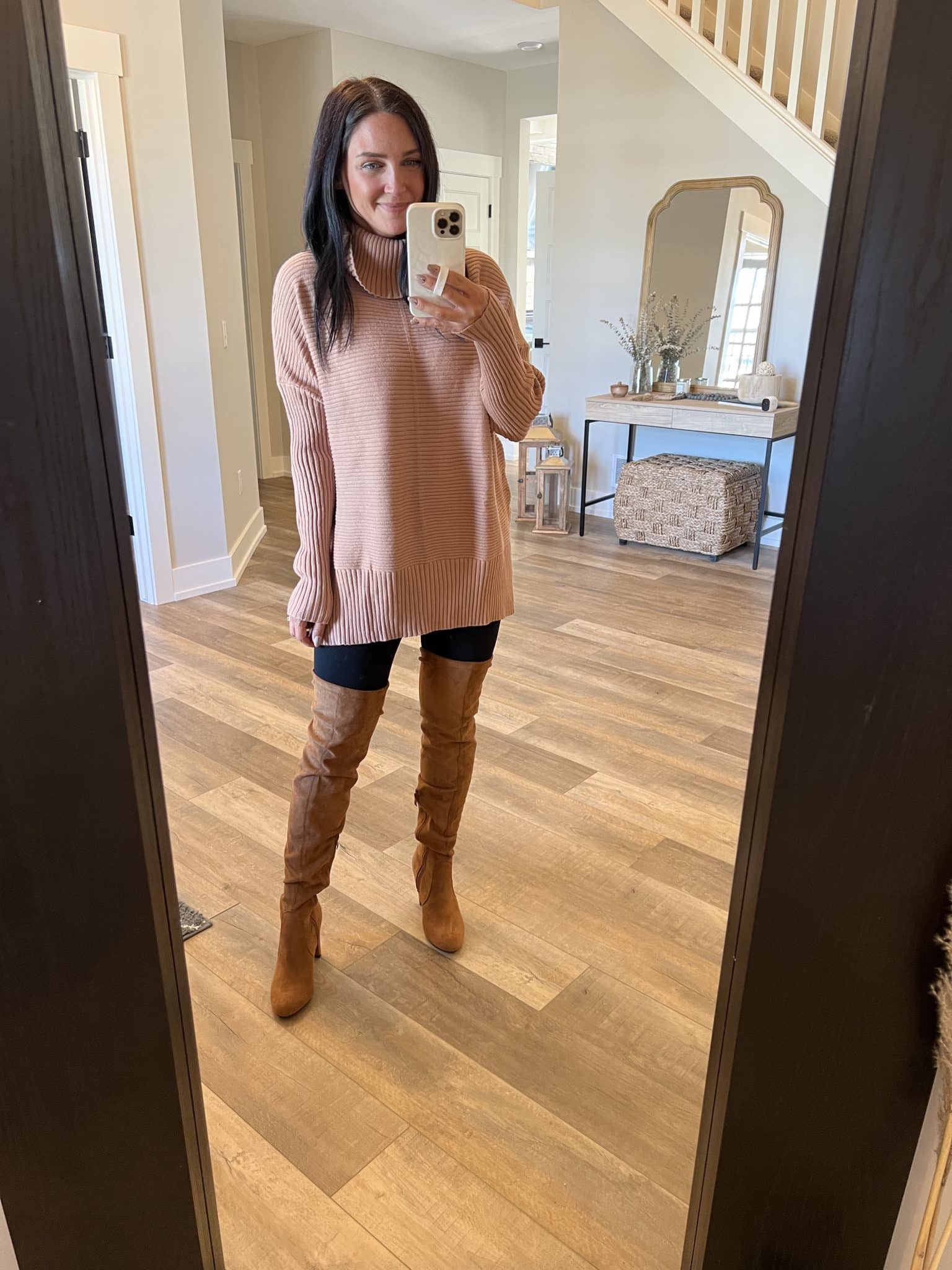 This sweater tunic is great to pair with my favorite leggings! It has side slits, a front seam to give shape and slight batwing sleeves. It comes in multiple colors and is super comfortable.
These boots are new to me and I think they're a fantastic find.With a side zipper and back tie, they are a great fit. They come in several colors and are super affordable!
If you want a great fall transition top, this is it! This one is not heavy, but gives the full fall look. The back hem is lower than the front, with side slits and a slouchy turtleneck. It comes in many colors.
This cardigan isn't new, but since I have 3 colors, I figured it was worth resharing! It goes with so much and comes in great color options.
Soooo loving the sleeves on this fun sweater! This brand is one of my favorites and they delivered with this one. I have a lot of brown hues this haul, but this one also comes in several colors.
If you're looking for something you can wear with shorts now, that will transition to Fall, this cropped top is a great one. It's not too short, has a v-neck and comes in multiple colors.
Shacket Options
The softest and most shirt-like of the shacket round up, is this one! I love the color way (khaki), but it comes in plenty of colors.
The pink plaid of this one makes it a favorite! I also love how this one has side pockets and is heavier. It will be fantastic in Michigan winters! The color I have is the regular pink, but there is also a light pink in the many other colors.
More shirt like, but still heavy enough to wear open, this corduroy shacket is really cute. It comes in other colors and I love how the listing has it styled with the front tuck. I think this one is super versatile. It is more oversized, even though I went with an XS.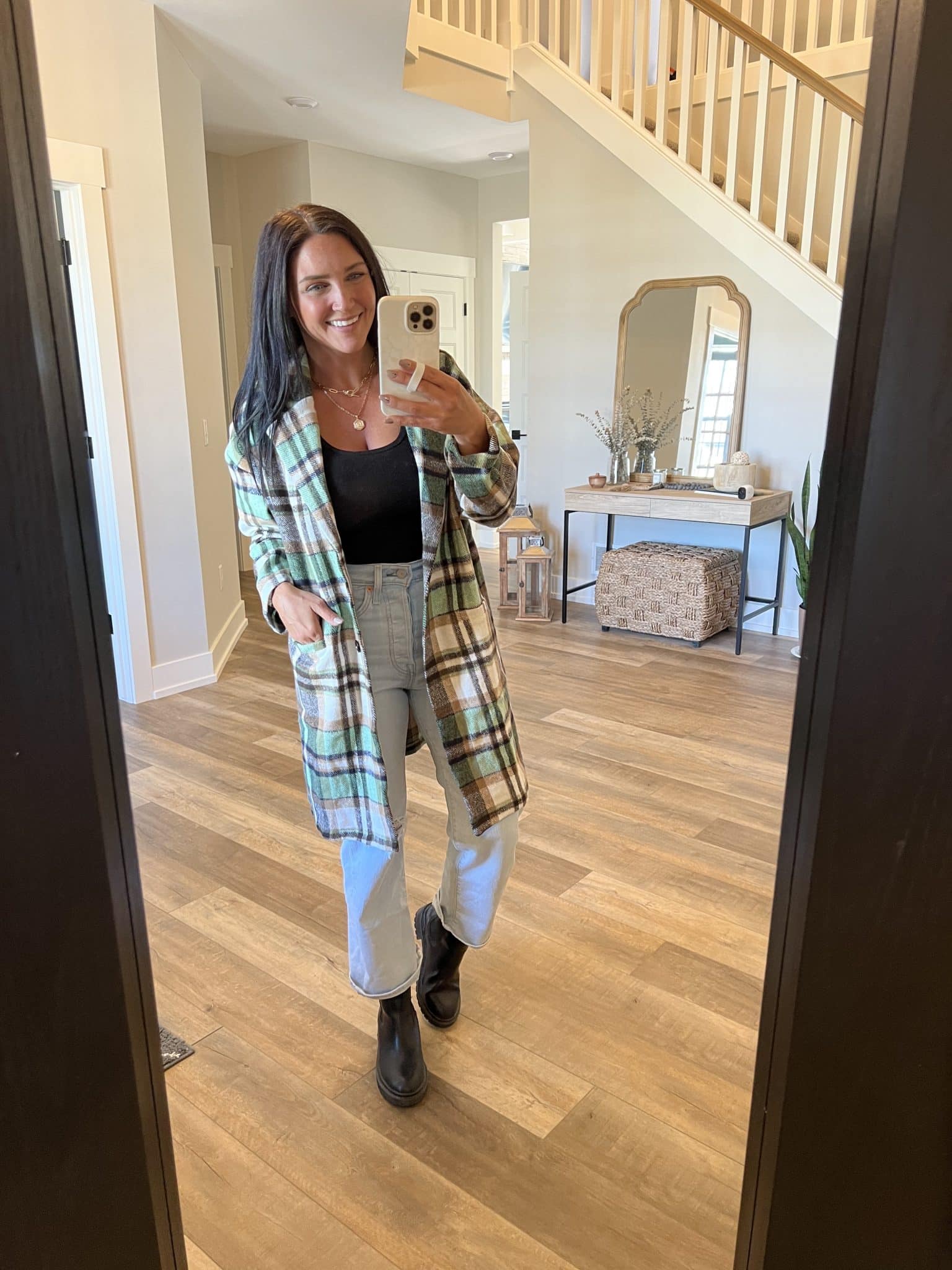 I love this twist on a classic shacket! The front is more blazer like and it hits around my knees. It comes in several colors and is surprisingly under $40!