My last fashion post was January 7. I know, shame, shame.
It's not because I'm trying to hide a baby bump (as one person suspected) although, I would LOVE it if I was! I was busy, busy for a couple weeks and kept forgetting to take pictures. Then this week, I have been doing nothing. Sweats and tees and staying indoors all day.
But then it got warm. And sunny. And I got happy and busted out some not-worn-in-awhile clothes.
And ventured into the back yard for some pics in the warm sun.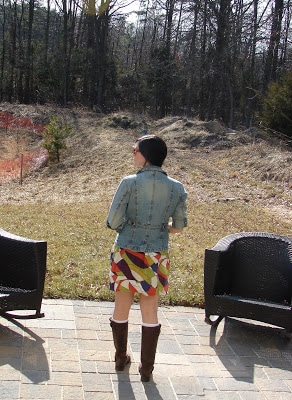 That lovely fence (that I'm calling coral) will be gone soonish…I hope. Come oonnnn HOA.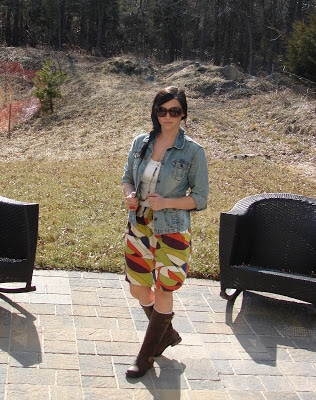 Who doesn't love 70 and sunny?!?
Jacket – Aeropostale
Tank – American Eagle
Boots – Target
Socks – Stole them from my Grandpa. No lie. I love 'em.
Sunnies – Prada
Ring – F21
Necklace – F21
Skirt – This one is embarrassing. Kindof. Hubs said I shouldn't tell you this, but I'm not really someone that can keep a secret…so here it goes.
Its a shirt. A maternity shirt. But I love it and its stretchy and it works perfectly as a skirt for a non preggo person. So consider yourself inspired. Go closet digging and find yourself a "new" piece of clothing.