How that for a blog title?! Ha! Lately, I feel like I've been too busy to get much done around this house, much less on my blog. The good part, is that I've been busy doing a ton of fun stuff. We had company over the weekend, so up until yesterday, I let myself be on vacation too. Lots of delicious food and wine!
As with most weekends, we throw boating in there as much as possible. Trying to squeeze in as much of this beauty as possible before its cool!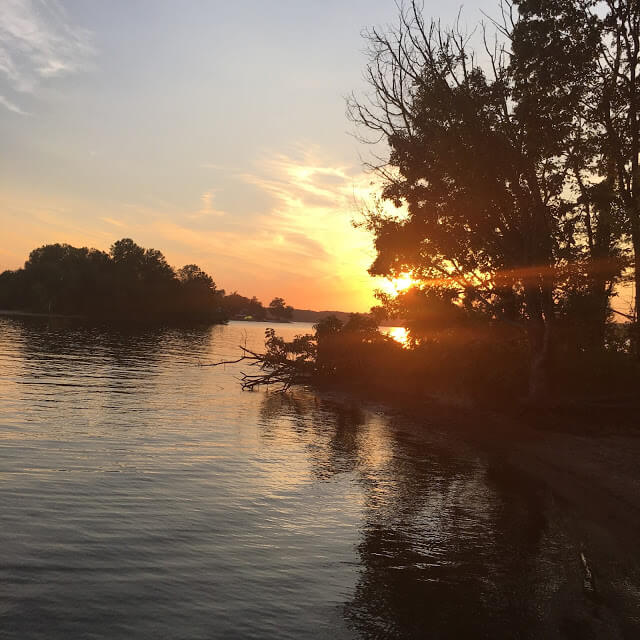 One day over the weekend, Callan had clearly had enough and was sleeping like this! The Hubs mom has tons of pictures of him sleeping standing and in totally random places. Looks like someone takes after his daddy.
Lincoln loves when we pull up to a beach, because he can roam the boat. He's not a fan of being confined in his life jacket and he is moving around a ton!
We went to a new island and Cooper found a secret hideaway, which he spent most of the day in.
When we're not boating, we're at sports! I take a pic of my big boy and his cute coach every season. This year I slacked until game 3, but I got the picture!
Callan had another soccer game too,. He does far more running than kicking, but he loves it!
I got in a few new pieces for fall and this black floral romper is one of them. Remember the blue floral romper I wore in this post? This is the same thing, but different color. I liked it so much that I needed another one. At under $20 and prime delivery, I'm all in. (I ordered size medium since it runs a bit small)
On Saturday, we went to the coolest event. Our friend here is in the Navy and just got reassigned to a position in Texas. They invited us to his Change of Command ceremony and it was one of the neatest things I've seen. So many people dressed in their uniforms, marching, saluting and all the official lingo that went into the ceremony. It was just cool. And it made me so grateful and proud to be an American! Afterwards, there was a reception and they had several military vehicles that the kids got to get inside of, which was our boys dream come true!
There were a few of us families there that always hang out together and our kids had a blast playing. We got a picture of them all and they are the biggest, sweaty messes from running around outside and playing.
All the couples there wanted pictures, too, since we were all dressed up. The commander told me to wear his hat, so wear it I did!
And since the weekend absolutely included red wine, I wanted to share this one we tried. It's a winner! It's a really big red and actually has a bit of a bourbon smell/taste. Robert Mondavi brought their A game with this one and it's reasonably priced.
Today we're finally getting a door put on Lincoln's bedroom. Most lots around here, including ours, only perked for a septic system for so many bedrooms. They still build the house with however many rooms they want, but legally can't call it a room and just leave the door off. Well, now that Lincoln is sleeping through the night in his room (YAY!) we figured we better actually give him a door so we don't have to tiptoe around upstairs anymore!
Hope your Tuesday is going great!