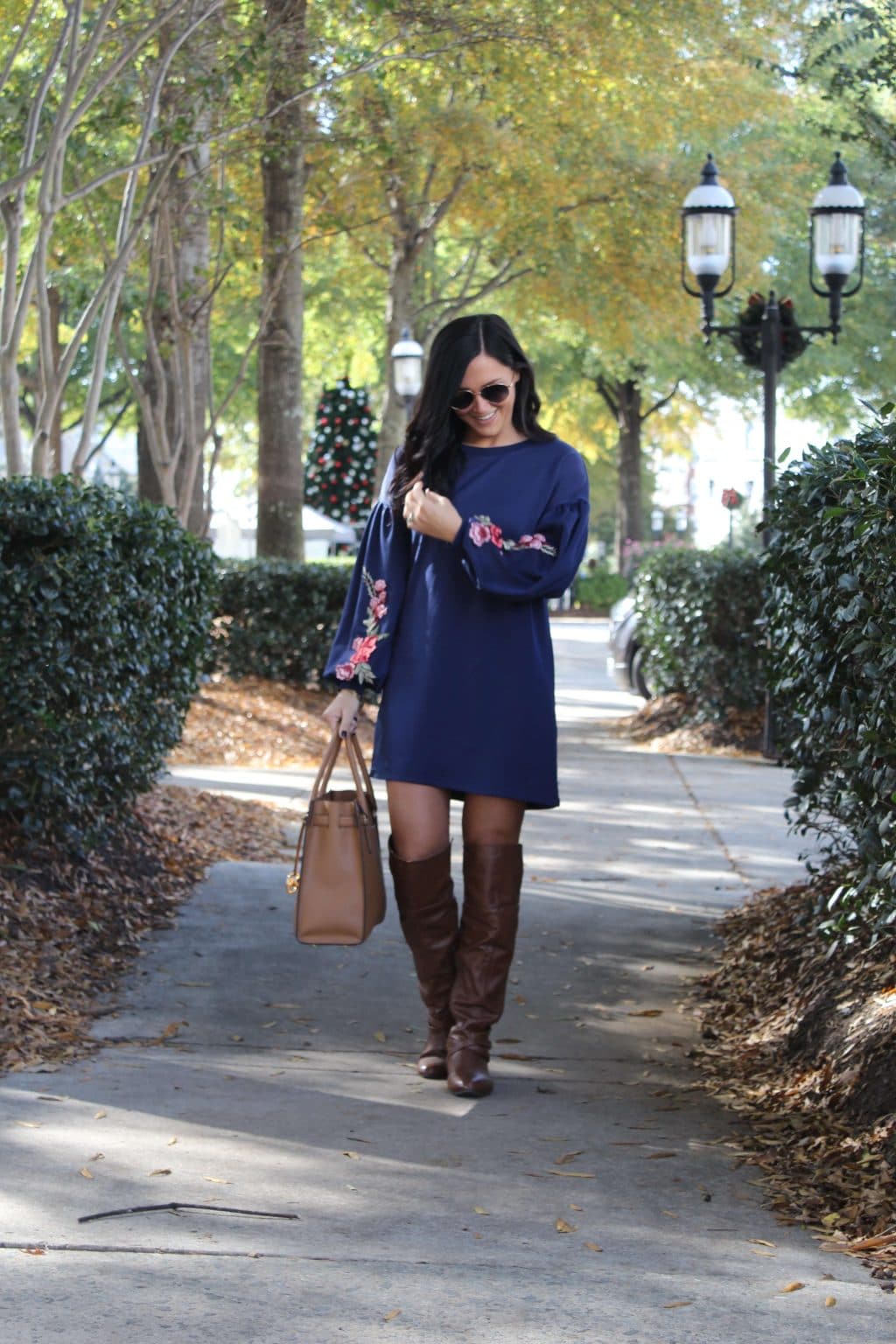 This navy dress is my first piece of the season that has embroidery on it and it make me jump hard core onto the trend train. I'm loving it! I wore this outfit out shopping with my family on my birthday. It's cozy, has a fuzzy lining and is under $20!
There's an outdoor shopping mall near us and I absolutely love to go and walk around. At Christmastime, it's even better with all the festive decorations! Since it was my birthday and we knew we'd be there awhile, we loaded Lincoln up in the stroller. We've had many strollers through our 9 years of parenting, and this Quinny Moodd is absolutely at the top of my list. I've literally never been out with it, where I didn't get several questions and compliments. It really is the coolest looking stroller I've ever seen and this Rachel Zoe version that adds leather makes it my best outfit accessory!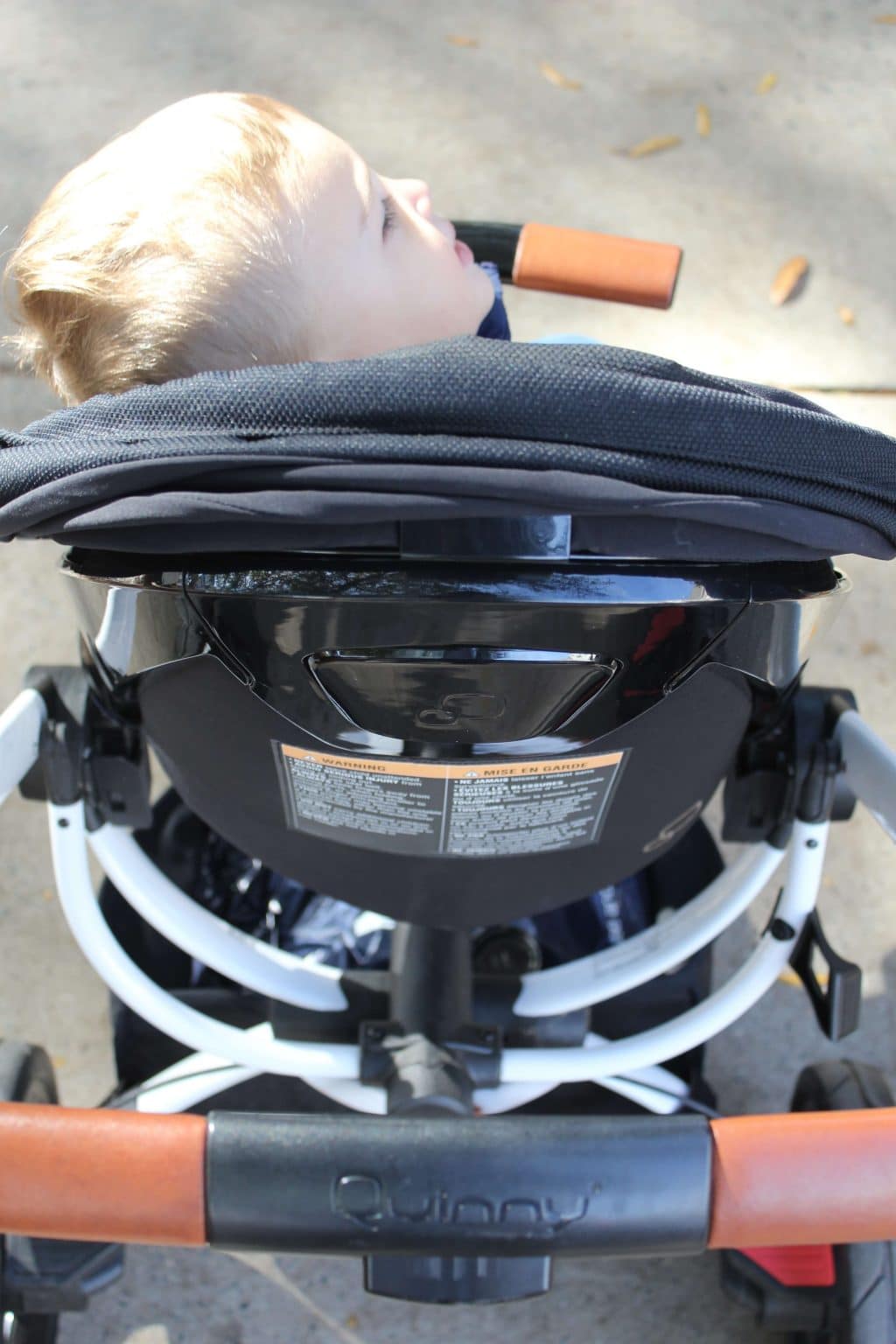 Embroidered Dress | Boots: last year, very similar here and here (both under $50!) | Sunglasses | Bag: embossed version | Quinny Moodd Stroller
I used the Maxi-Cosi Mico Infant Seat , the Quinny Diaper Bag and still am using the Pria 85, all from the Rachel Zoe line. If you're a fashion lover like me, this line cannot be overlooked!

This post is sponsored by Maxi-Cosi and Quinny. All opinions are my own.