Thank you, Walmart, for sponsoring this post. All thoughts and opinions are my own. 
2020 has put more on my plate than ever before. I started this year in my comfortable routine of having 3 mornings a week to myself. I was almost always caught up on house cleaning, food prepping, my own work and had time to hang with my girlfriends. Fast forward to the present and I'm basically an assistant to my virtual school kids, while trying to keep the house quiet for my working at home husband's conference calls. Running around like a chicken with its head cut off is really a great analogy of mom life right now, am I right?!
I've had to let go of the reins a bit and say yes to things that can help me be more efficient.
Sometimes, moms, you need to call in backup.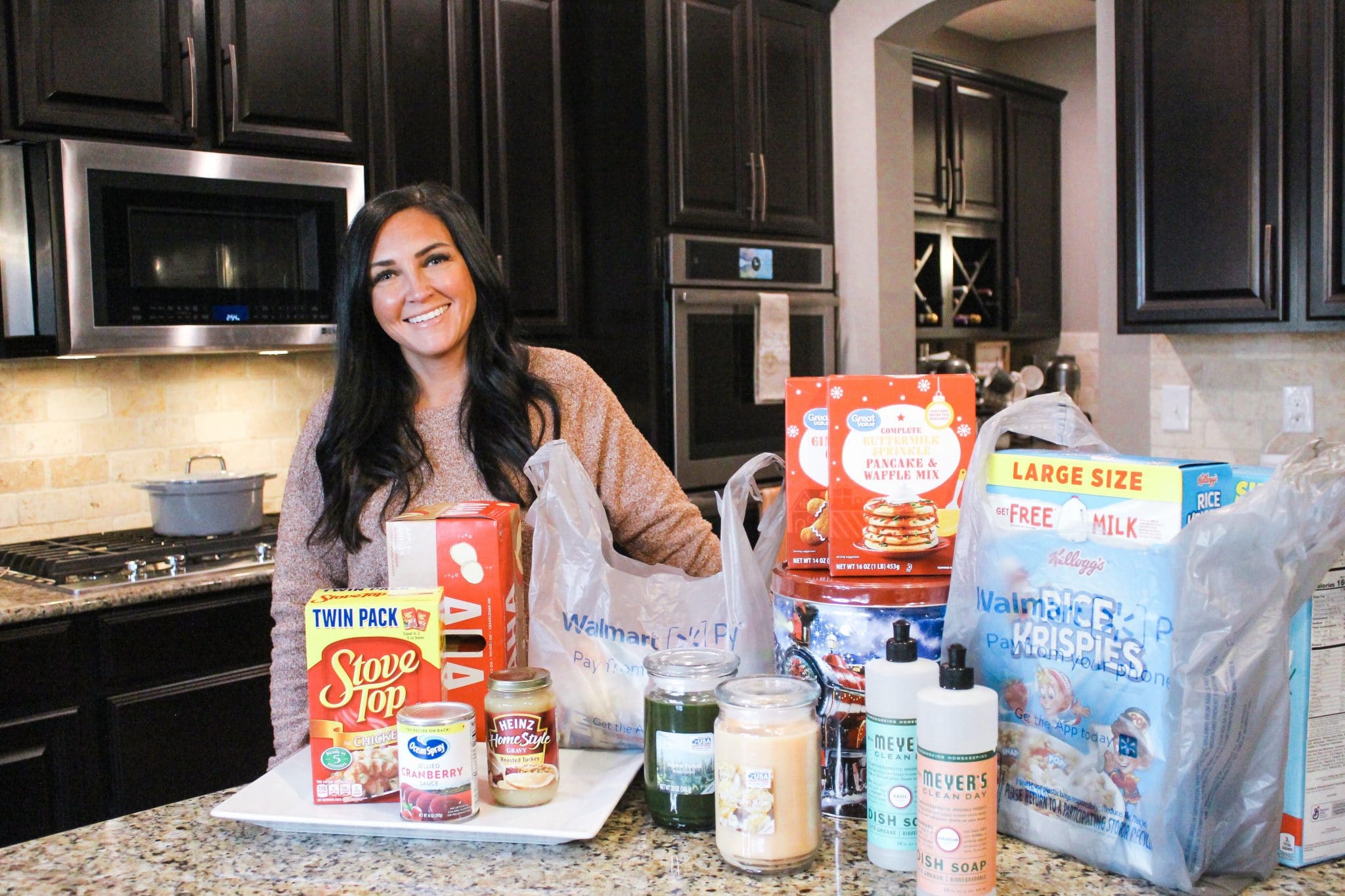 Hello, Walmart+. It's a different kind of membership that lets me stay home and have essentials delivered to my door as soon as the same day. And I'm not just talking about groceries! Walmart+ allows you to order things like the serving tray I need for Thanksgiving, candles to burn when I get a few minutes to have a mom break and ink for my printer. The best part is you still receive the same everyday low prices you expect from Walmart!
Here are the membership details:
Cost: $98/yearly or $12.95/month.
Free unlimited delivery on orders over $35. (restrictions apply) It's already well worth it to me, but especially will be over the holiday season, when I need one more ingredient or a last minute gift.
Mobile scan & go option allows people like me who actually like going into the store when I can, the ability to scan items as you put them in your cart. You simply finish your payment (with no contact!) on the way out.
5 cent per gallon savings with member prices on fuel at Walmart, Sam's Club and Murphy gas stations.
Is grocery shopping an area of your life that would give you some time back if you could skip it? If you can save some time on everyday tasks and spend a bit more time with the ones that you love, do it! I encourage you to give Walmart+ a try with their 15 day free trial!