Happy Friday from the beach! The first favorite thing this week is definitely time with my family. We've had the most relaxing week here, spending time with The Hubs family and doing a ton of nothing. I'm simultaneously dreading leaving and anxious to knock out some stuff I need to do at home! I'll have a whole post on our trip later, but will leave you with a couple of this mornings views.
Beach Sunrise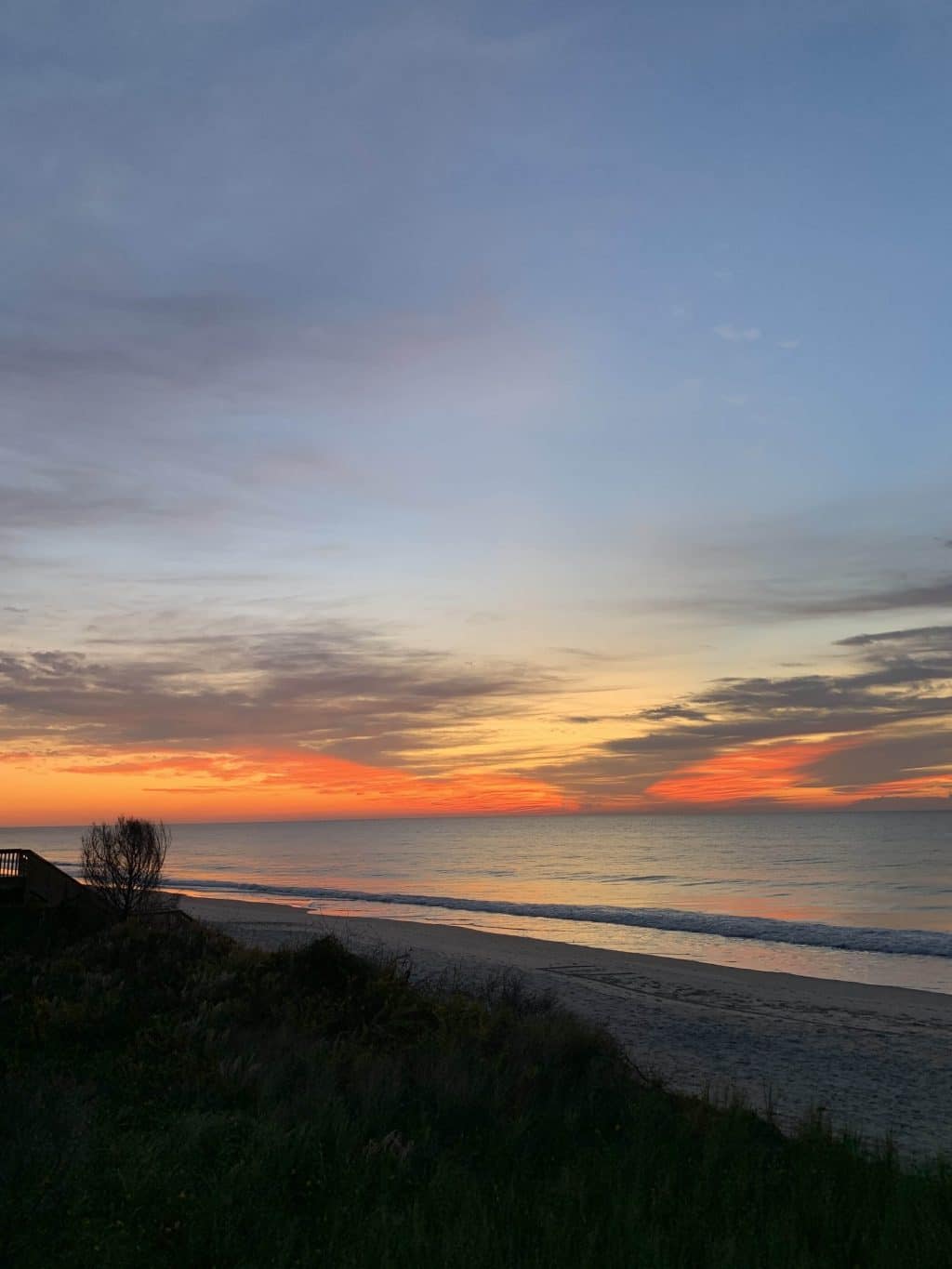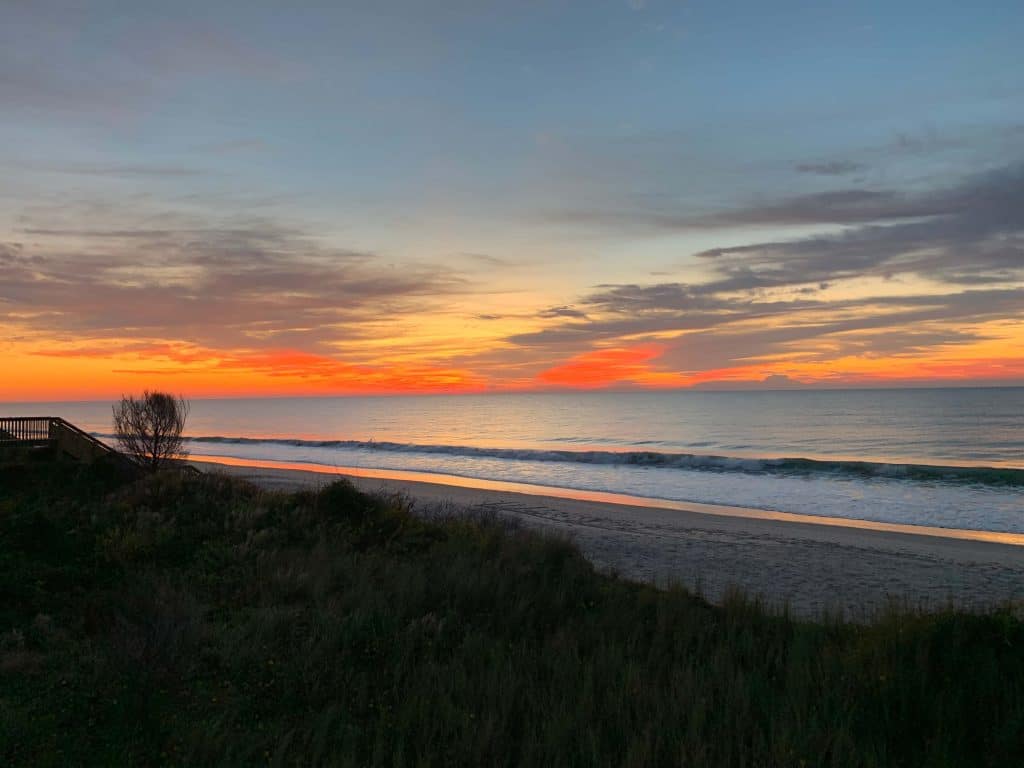 I got this makeup case a couple months ago and I'm completely in love with it. I have it with me now with all my makeup, hair ties, wraps and clips, perfume, face creams and more. It fits a ton and if I needed space and packed it a little more organized, I could fit way more! As of posting time, there is a $3 off coupon making it under $16!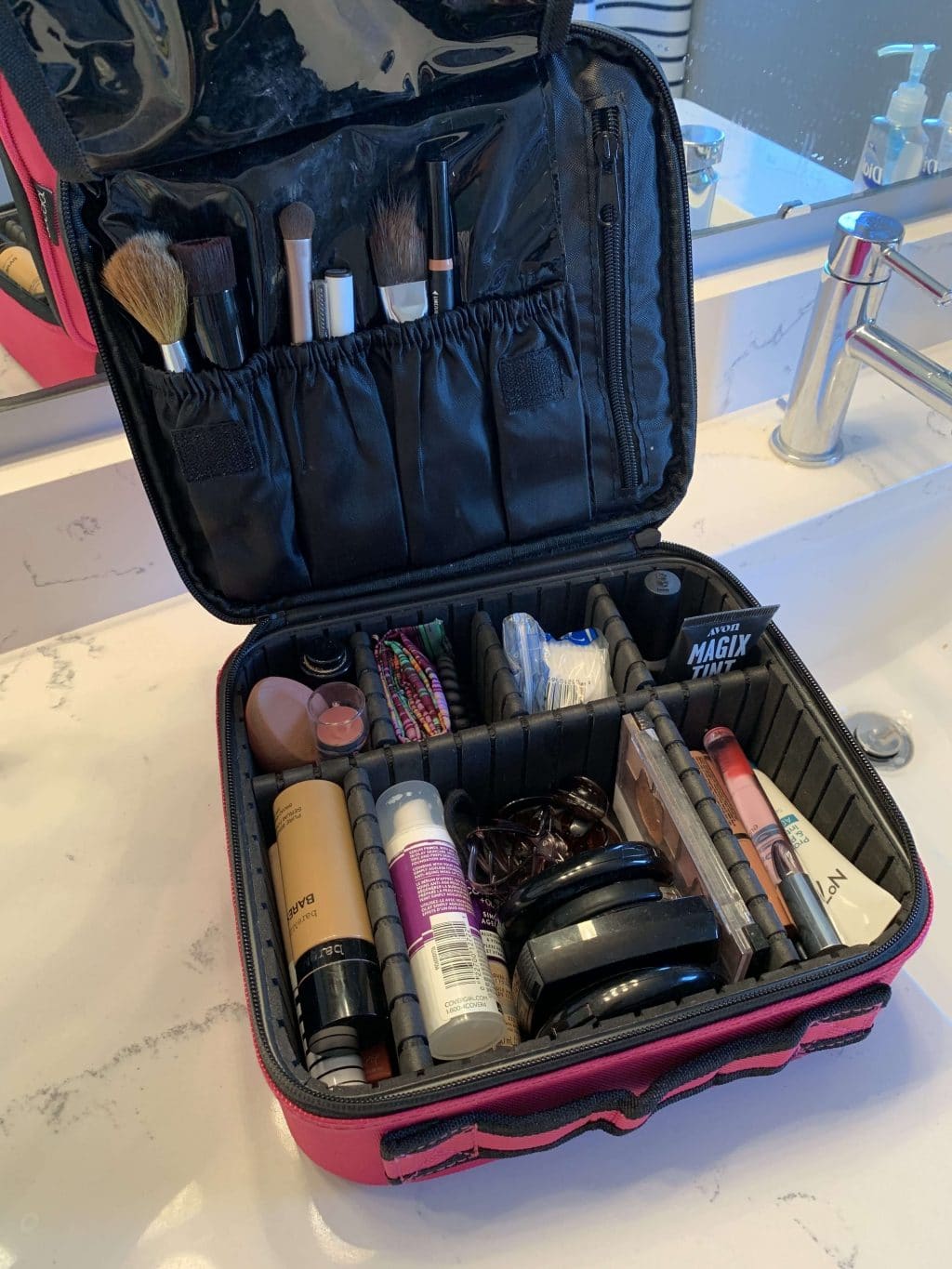 I love my Loopy Case that I've been using, but I wanted something a little more fall friendly! I love this leopard print. If you're a mom and haven't tried this case, it's amazing and so much easier to hold than a pop socket! You can use "stilettodiapers" for 10% off if you're interested in trying!
I've been loving this devotional by Priscilla Shirer. It's a 90 day plan, with about 1.5 pages each day. There's also a place for writing behind each devotion. I've been really trying to make self care a priority in my life and that includes starting the day off in a right place with God. It's amazing how much easier it is to face challenges in the day if my head and heart are in a place of peace.
This is our new family favorite board game. It's a little pricy for a board game, but it is TOTALLY worth it. I highly recommend it as a Christmas gift, or even before to play over holiday breaks!
Because I've seen this on my doorstep about 75 times with my Ring doorbell during package deliveries this week, I thought I'd share! (Our sweet neighbors also deserve some wine delivered to their house for all those packages!)
Lastly, I'll leave you with this quote that I love. Be you. Because you're amazing just the way you are!
Happy Weekend!