For the crowed that doesn't Instagram, here are some of my latest #OOTD outfits.
Ahhh, this was coming to the end of our beach vacay, about to go crab hunting.
Top: H&M, Cobalt Skinnies: Target, Necklace: GroopDealz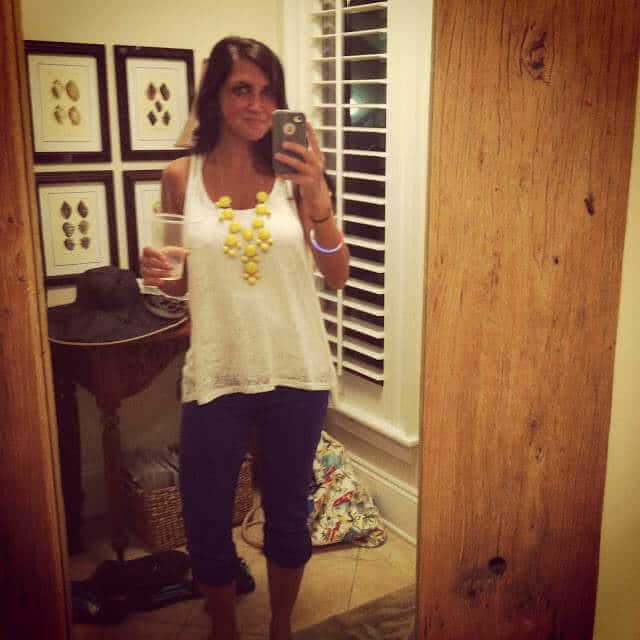 Another beach shot, this was a shopping day. And my adorable little niece, Avery.
Top: H&M, Shorts: Stolen borrowed from the sis, Belt: H&M, Fedora: Target, Shoes: Target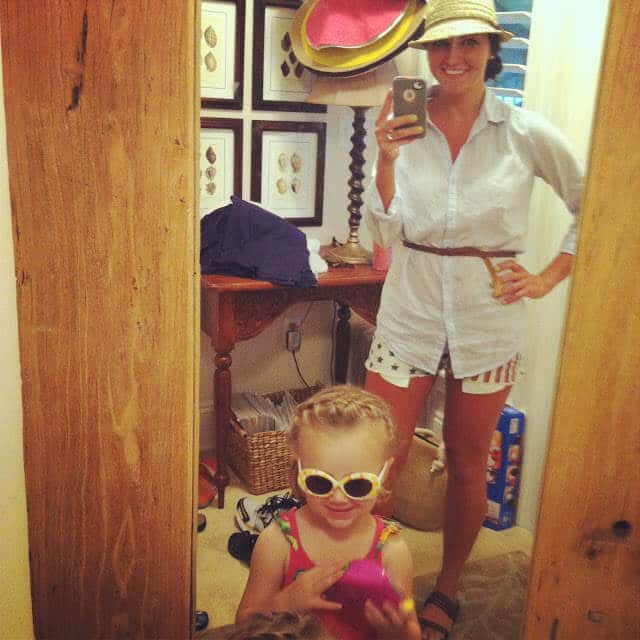 Errand day.
Top: Target, Maxi: Made it! Bangles: F21 and another borrowed stolen from the sis.
Errands in the rain. Excuse the messy garage and the not quite ready "Cooper, did you push the button" face.
Top: F21, Shorts: Old Navy, Rain Boots: Target
Getting ready for a night out, I wore this new fave polish: Revlon's Sparkle Aplenty. Love.
And to that night out?
Dress: F21, Shoes: Jonathan Martin from Ross, Bracelet: ?, Ring: Jenn
Things I learned from this post:


I shop at Target way more than one should. Guess that's what happens when you live 5 minutes away.


I need to clean my mirror.