At Blissdom this year, Hershey's kicked off the Easter season with a Virtual Bunny Trail. Its a link up our favorite memories, traditions and Holiday tips to share! They also let us create a virtual Easter basket filled with Hershey's goodness to send home. It was there that I realized that Hershey's really does make all the good candy! Don't even get me started on the amazing ration of peanut butter to chocolate in the Reeses eggs…
I have very fond Easter memories from growing up.
My sister's and I always had froofy dresses with matching bows and we always wore our pearls.
(I'm in the middle. And I totally have middle child syndrome.)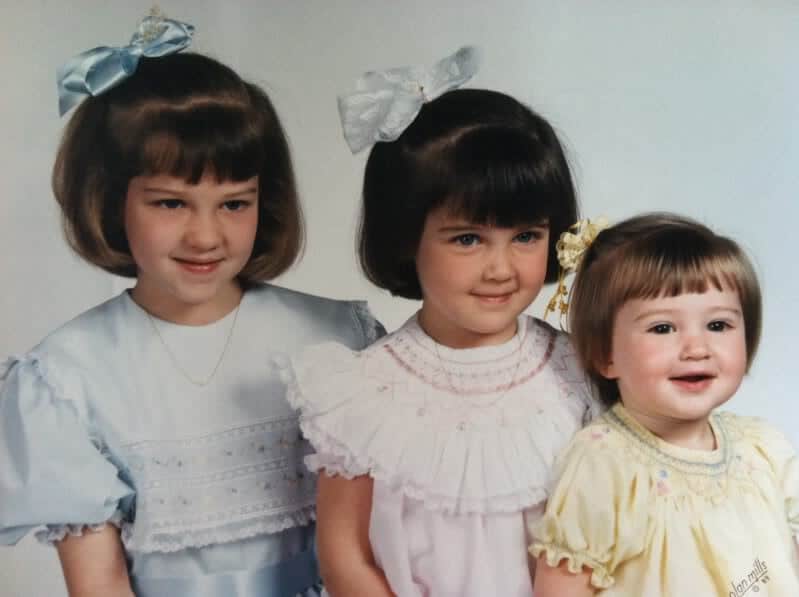 We colored Easter eggs at my Granny's house almost every year.
Don't be jealous of my insanely fashionable outfit at the tender age of 5.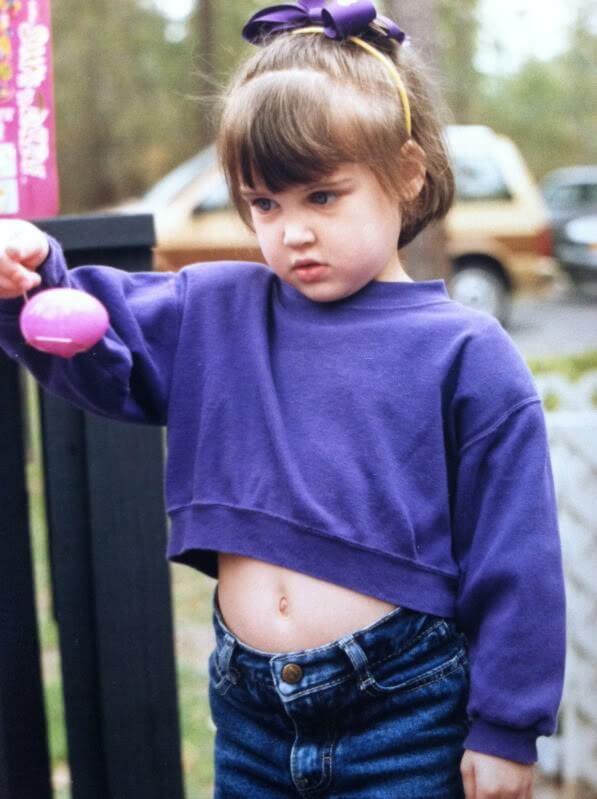 But, my most frequent memory, was my love/hate relationship with the pink sponge rollers.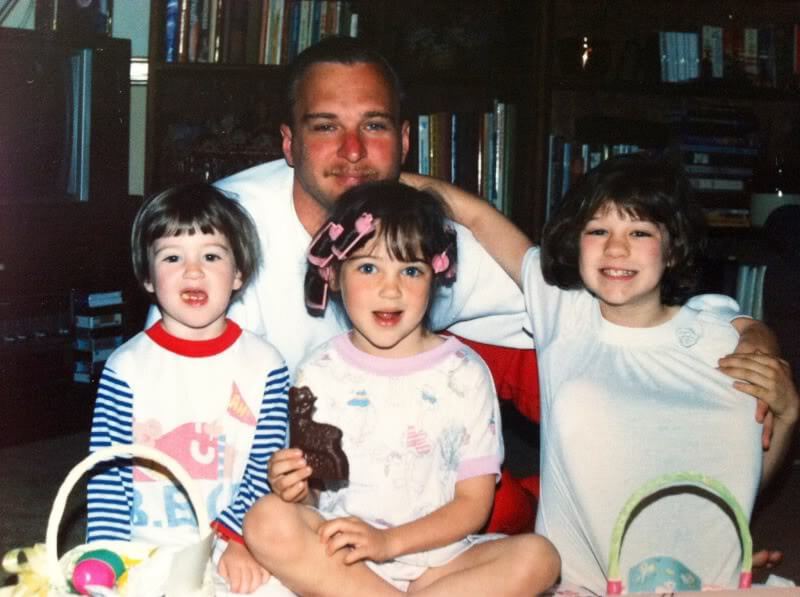 I BEGGED for them every year. My Mom would even take them to my Grandparents house so I wouldn't be without amazing hair on Easter, no matter where we were.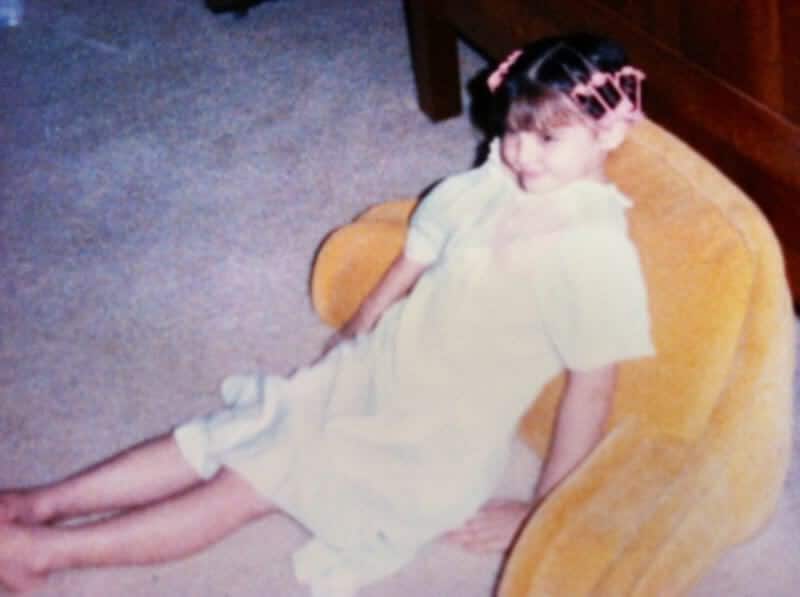 Unfortunately, they seem to be a staple of every Easter picture for multiple years in a row.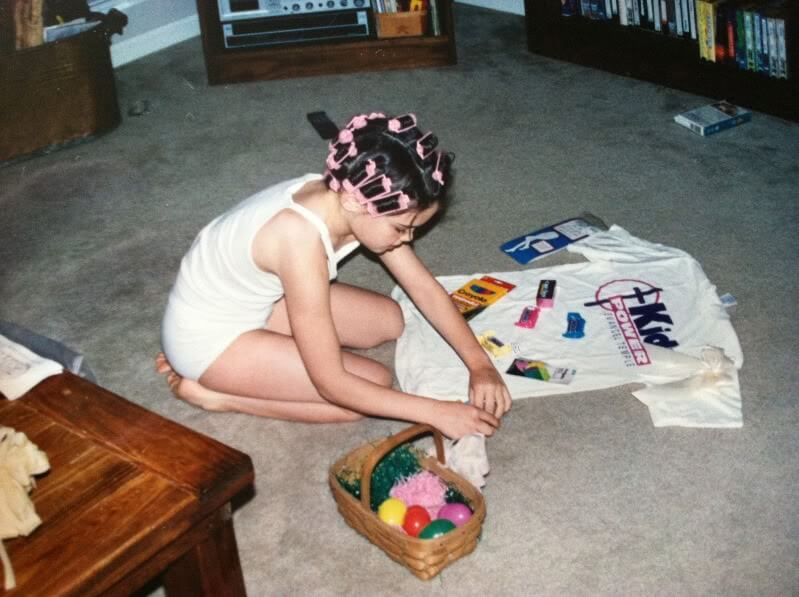 And those things made sleeping a complete misery. But I told myself, "beauty hurts" and would take the pain for 1 night.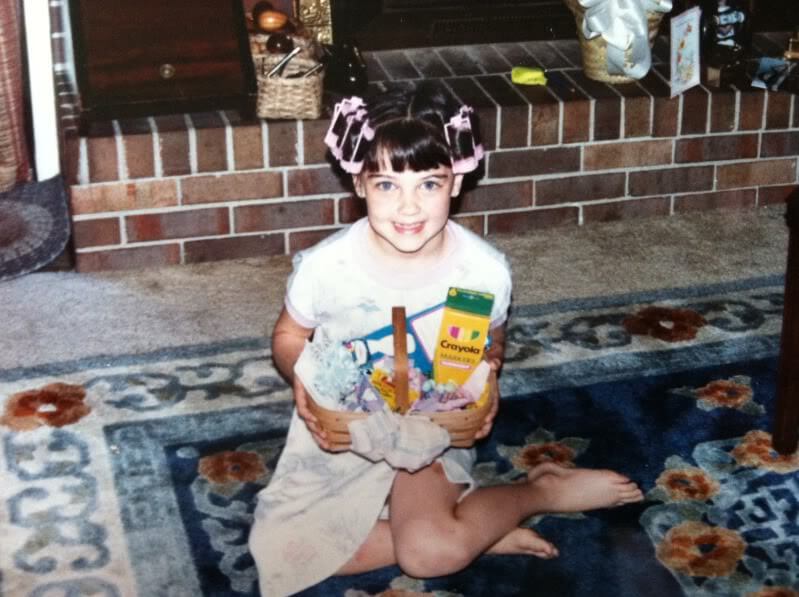 The problem is, this was the result of those rollers. Every.Single.Year.
I never liked the way my hair looked when the rollers came out, so this is how our family Easter picture always looked. Lovely, huh?
I guess I don't learn easily, because with any mention of Easter, I was pulling out the bag of pink sponginess and planning my day of absolute beauty. And if I ever have a girl, you better believe there will be sponge rollers in her future.
Because its tradition.