You know what happens when North Carolina gets snow that keeps you in the house for 3 days? You get crafty. And you must involve the children that are off from school and happen to be bouncing off the walls. I had this project in mind after getting inspired from a picture on Pinterest, so I had all the pieces.


You'll need:


A ruler (I used 1 for each child)
Clothes pins
Paint
Wood glue
3M Strips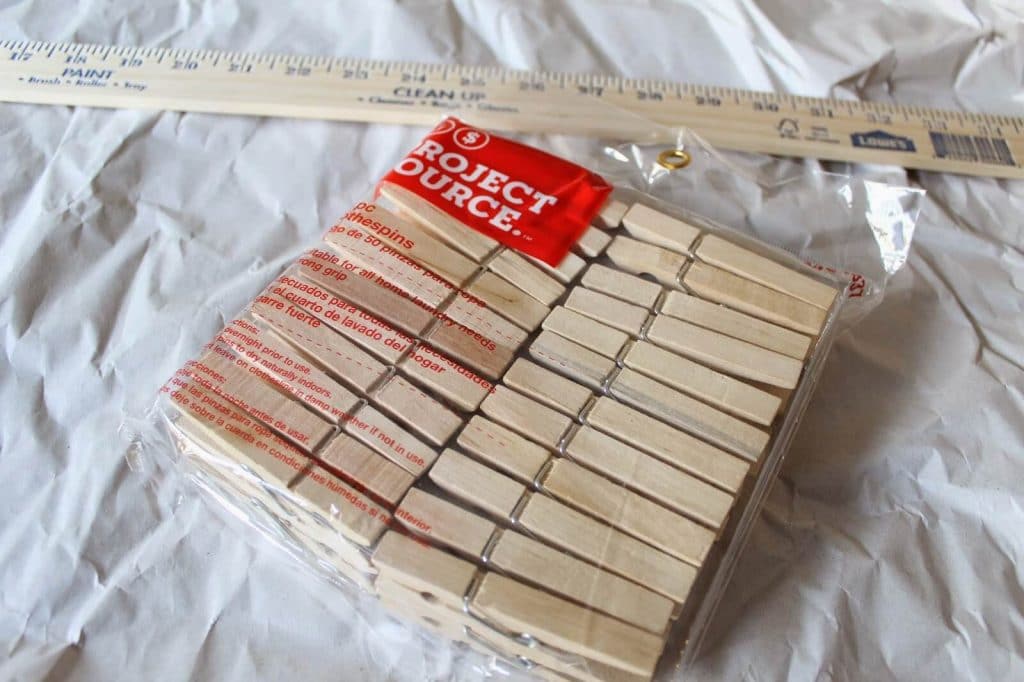 Space the clothes pins out on the ruler so you know how many to paint and what colors you want. I did a pin every 6″ and let the boys pick their colors.


Take the spring out of the clothes pins and paint the wood. Which happens to be a job very well suited to entertaining a 5 year old.


After the paint dries, put the pins back together and attach to the ruler with wood glue.


Put a 3M strip on the back of the ruler and stick it to the wall!




Add art and admire! It was so fun to see the boys faces when they saw their work on the wall. It adds so much color to their playroom, too!
I used craft paint and 3M strips that we already had. I spent about $4 on the rest of the items, making it not only an easy project, but a cheap one!