Happy October!
I've found several new things that I'm totally loving in the last month and I wanted to take a minute to share them!
I made this for a party last weekend and it got rave reviews. When we got home, The Hubs said he only got 1 bite and he wanted more. So I made it again the next day! I posted about it on Instastories and I have literally NEVER gotten as many responses about 1 thing before. Y'all all wanted the recipe, so I thought it needed to be shared here!

Matte lipsticks are everywhere lately and I wanted to try one. I'm not a big spender when it comes to makeup, so I went with a drugstore brand and I'm totally sold. It's still on when I go to the gym at 4:45am, too! I got this one in the color, loyalist.
If you like your wine, but hate drinking it out of solo cups or coffee mugs when you're not at home, this is the cup for you! It's glass, but has a silicone sleeve and is perfect for the beach or to bring to a party. Oprah calls it the "classiest sippy cup ever" and it holds half a bottle of wine. Do I need to sell you more?!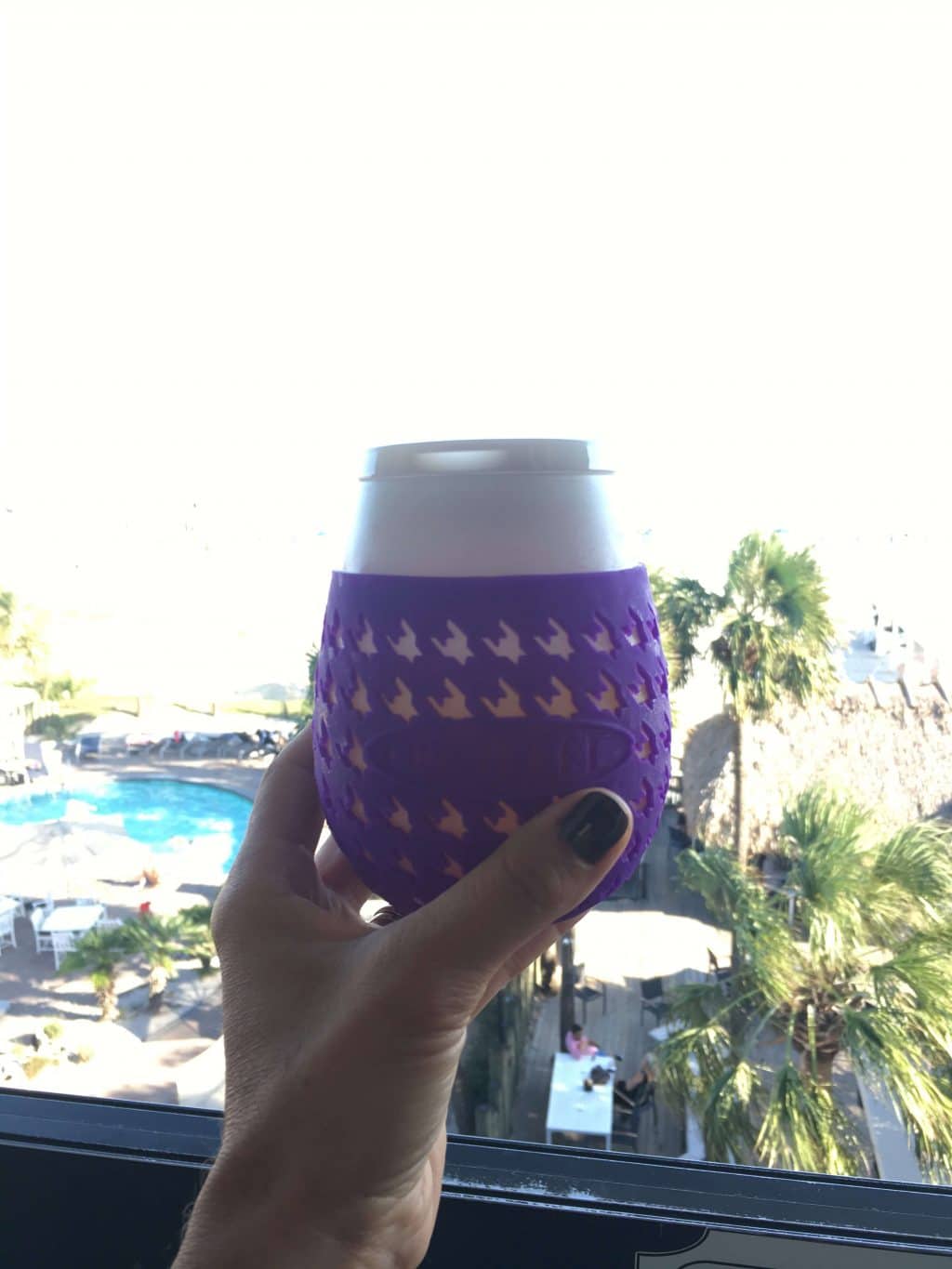 This company was started by sisters and they have some fabulous pieces! I got this asymmetrical double layer necklace and marbled stone ring; both are $10!
I was sent this mousse as a gift from the company, but I'm giving you my honest thoughts on it! I thought when I saw the bottle that it would be way too dark, but it was a perfect color for me. The foam goes on really easily and dries quickly. You do have to work pretty fast, but I just did a small area at a time. No dark streaks or weird lines, either! The picture of my legs is after I applied it to my left leg, but not my right yet. I think it's a really good, natural color. It's also $13, so you can keep that summer color all winter!
Today, I'm working on my October meal plan so I can share that with y'all this week! If you have any winner recipe, I'd love to try it!