The hubs is a pretty straight laced kinda dresser, with pops of trendy. Think Banana Republic, JCrew and Gap. He wouldn't be caught dead in a pair of super skinny jeans, or anything that resembles what a skateboarder would wear.


Cooper on the other hand…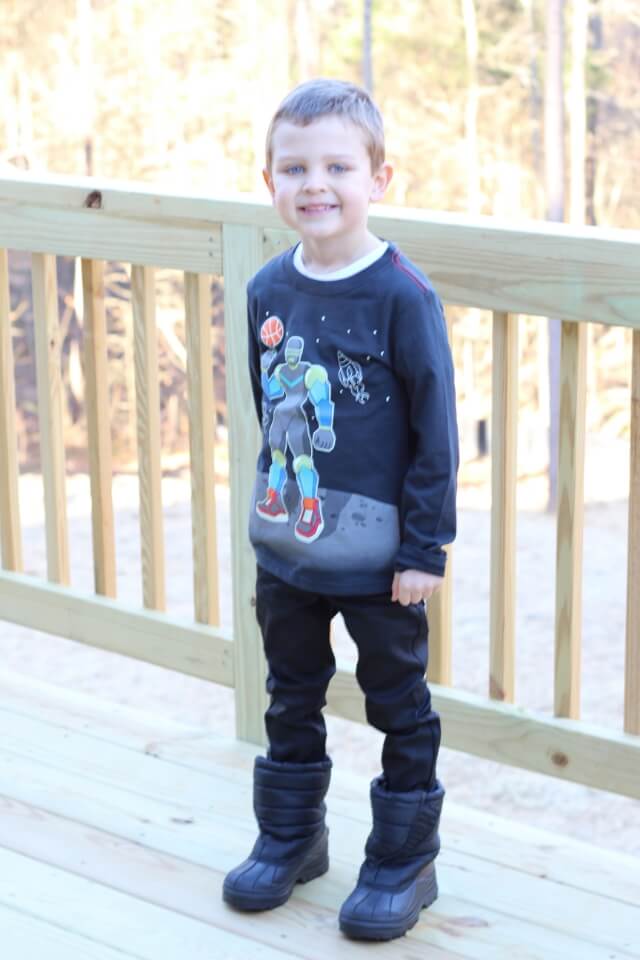 Let's just say he may get as excited over fashion as his mom.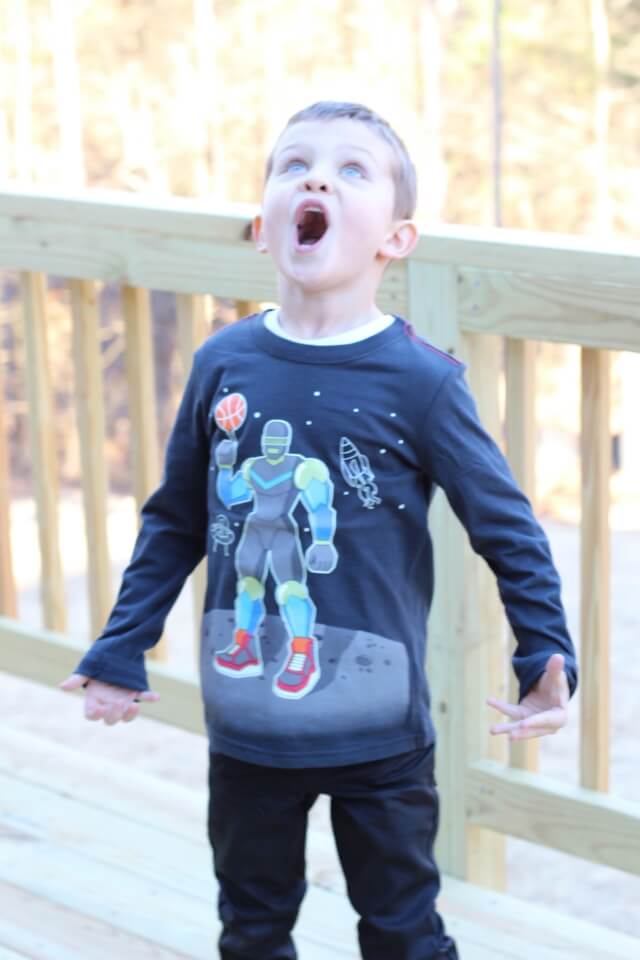 And if it glows in the dark, like this man on the moon top? There is a cry of success.


I love seeing the outfit this guy picks out. We just had to move up to a size 6 to get the length and I'm sucking in those adjustable waist just as far as they will go. Somehow this chubby baby with thighs for days is now a stick!
Just a little FYI, new this year, FabKids has lowered the prices of their outfits and they're all $29.95! I bought several outfits for the boys for Christmas because I like their stuff that much. And they hold up in the wash! Wahoo!
Linking up with Modern Camelot