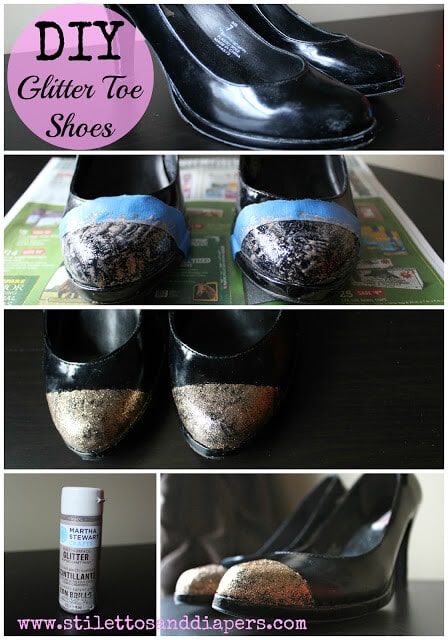 This was seriously one of the easiest DIY's ever. I love getting maximum use out of things in my closet and often find myself mixing in pieces that are 10 years old. These shoes, though, had really seen better days. They are so comfy, but the toes were a bit scuffed up and worn. Welcome DIY glitter toe shoes.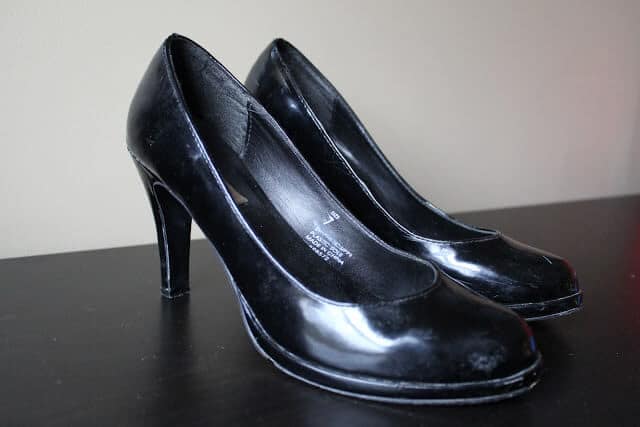 With the new trend of color tipped shoes, (here are some reasonably priced ones from Charlotte Russe and Target) I decided to give it a shot myself. If these got ruined, I didn't really care. I used painters tape to create a straight line on the toe.

The paint I used is Martha Stewart craft paint. It's a multi-surface acrylic paint that, of course, is glittery! I'll take everything with a side of glitter, please.
After 1 coat, they looked like this. Once it dried, it was pretty, just a coat of glitter and all the thick areas dried kinda clear. I wanted a bit more coverage, though.
So after coat #2, this was the result.
There you have it! I'm trying to resist the urge to do this to all my shoes.