Happy Monday! We had a fun weekend celebrating The Hubs birthday, which meant a lot of EATING! This week, I need to get back in check with my meal plan and workouts. We have been a bit more lenient with what meals we're planning, just trying to keep things as simple as possible. Overall, these are pretty healthy, all delicious and all easy meals for you to make this week!
Weekly Meal Plan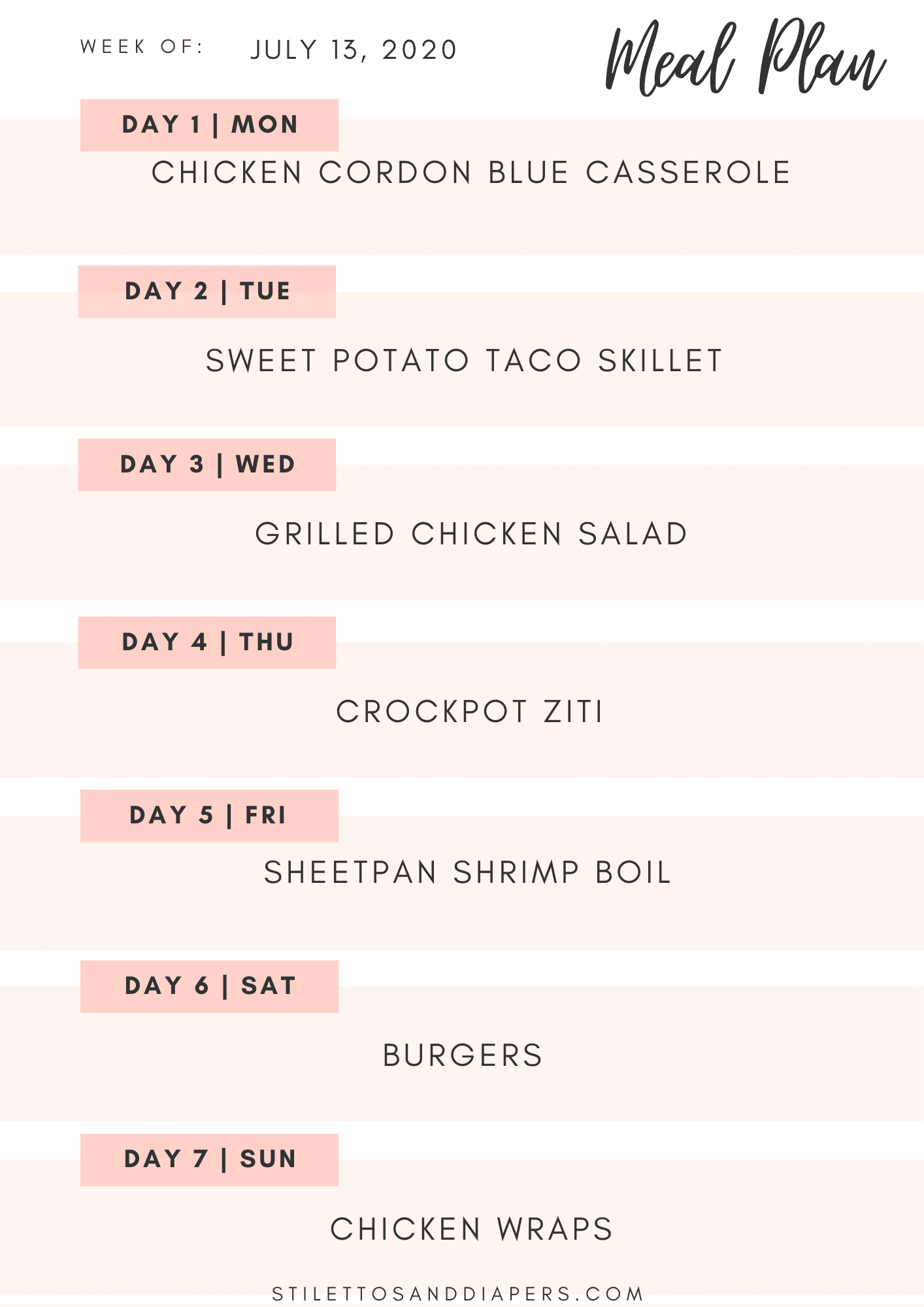 I skip the breadcrumbs, use raw cubed chicken breast and only make about half the sauce
I cook the meat mixture separate from the sweet potatoes and the boys eat theirs in tortillas.
homemade fries if I'm feeling adventurous! Otherwise it will be with some raw veggies and chips!
Chicken Wraps
This is a go to lately. Tortillas, chicken tenders and all the fixings for people to make their own: shredded lettuce and cabbage, tomato, cheese and dressings.
MEAL PLAN TEMPLATE
Want to make your own meal plan? Print your own meal plan template here: Blank Meal Plan Template