First of all, is 4 still considered a toddler? And what would I call him next? Just a kid? Because that totally breaks my heart. Almost as much as him asking if I can take his pictures outside. This one's got it going on.
Just say yes to anything with a guitar printed on it.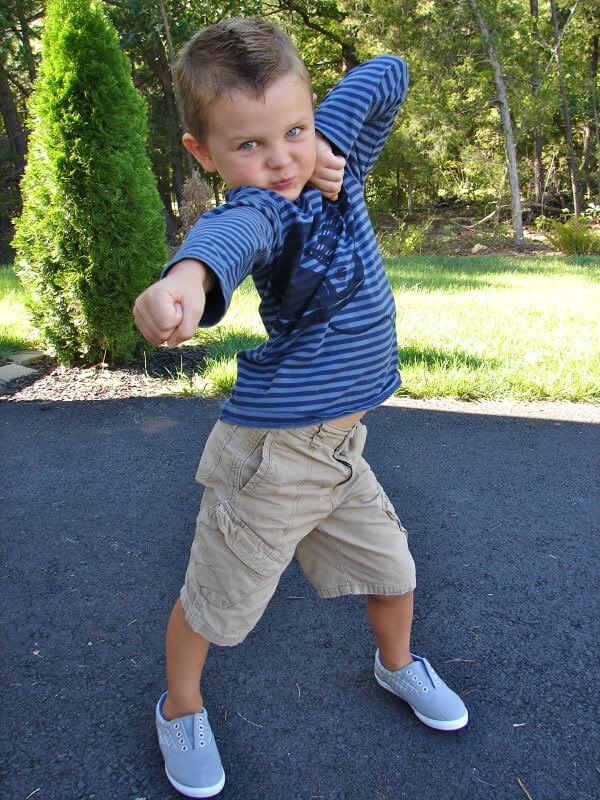 Cooper begged for these shoes during a recent Target trip. He's got style and he's not afraid to show it off.
Shorts: Target, Top: Carters, Shoes: Target, Baby Blues: c/o Me. Thankyouverymuch