I actually feel a little sad posting this bump date! I'm close enough now that they wouldn't stop me if I go into labor and a short 3 weeks away from my scheduled c-section. Since we're pretty sure this is our last baby, I keep thinking about how much I'll miss being pregnant!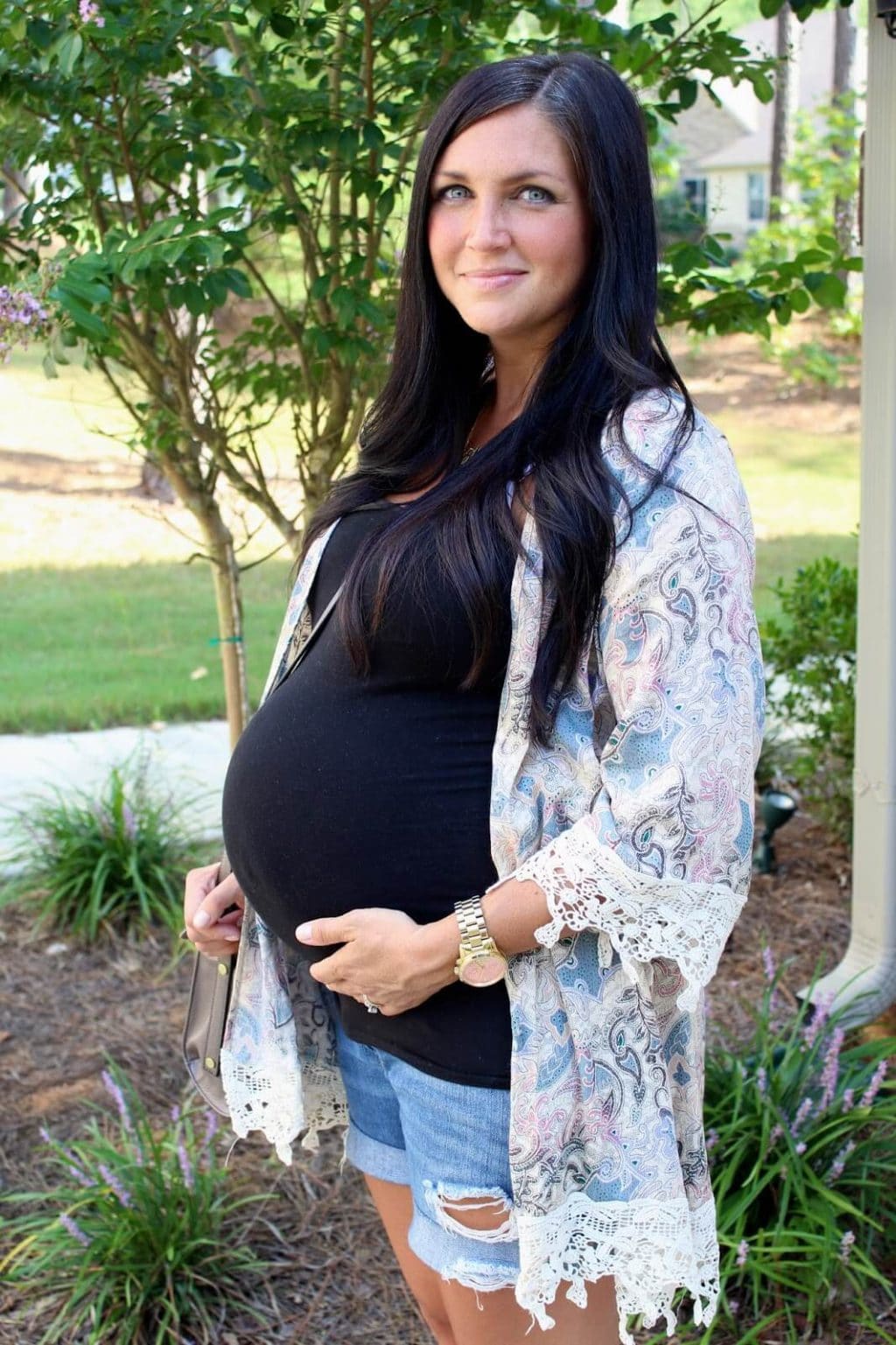 Someone asked me where I get the majority of my maternity clothes, and the answer is Target. They just have a great selection and prices that can't be beat. Who wants to spend a ton of money on clothes that you'll only wear a few months?


How Far Along: 36 weeks
Size of baby: At yesterday's ultrasound, they said he is 5lbs 1oz. Never have I had such a small baby at this point!
Total Weight Gain: 24 lbs. Haven't gained anything in a month or so, despite eating Oreos at midnight.
Maternity Clothes: Mix
Gender: Boy
Movement: Lots of it.
Sleep: Good! Totally loving our new Nodical mattress and all the space of a king.
What I miss: Nothing, but thinking about how much I'll miss this bump!
Cravings: Seltzer and fruit.
Symptoms: Hot and some dizzy spells. My Dr. just thinks it's from the heat.
What I'm looking forward to: Baby! 3 weeks at the most!


Shop the look:
Happy Friday, y'all!