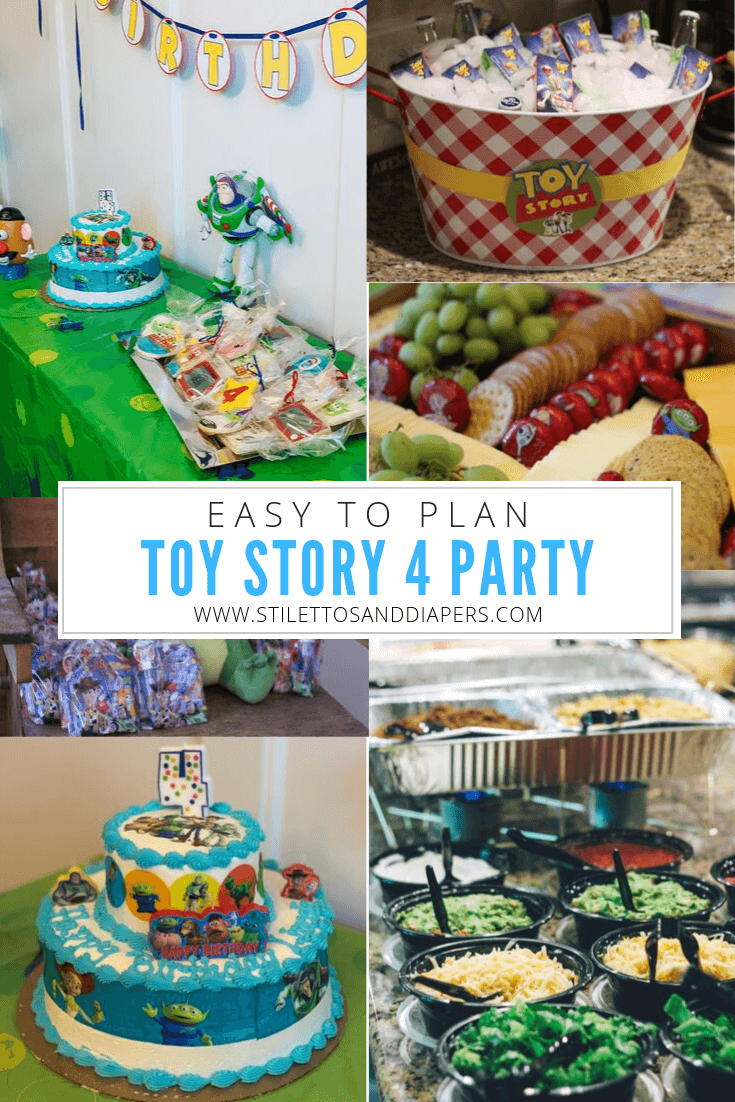 My baby is 4! We celebrated big with a Toy Story 4 party at our house. I was feeling nostalgic when Lincoln asked for a Toy Story party, because Cooper had a Toy Story 3 party the year it came out! Since Lincoln's birthday is September 4 and his party is always around Labor Day, we were busy. I knew it was going to be a rather large party, since we invited families to celebrate with us, but I really didn't want it to be a lot of work or cleanup. I made some choices that made my life so much easier and I want to tell you all about it!
The Decor
I'm a big fan of functional decor. I used Toy Story themed packaged food, plates and napkins and plenty of our toys to decorate with. Once I added in some store bought things, like a tablecloth, photo booth backdrop and centerpieces, the decor was really done!
The Food
Cantina 1511 is a new to me restaurant since they just opened a location in Mooresville, North Carolina. They have 2 locations in Charlotte, but added this 3rd location to serve the Lake Norman area. I've eaten in the restaurant a few times and loved it! Lincoln loves tacos, quesadillas and guacamole, so having Mexican food for his party was a no brainer. I contacted the staff at Cantina and they made the whole process amazingly easy. The day of the party, they delivered the taco bar, with tons of chips and lots of fixings, set it all up on the island and lit the heaters. The food was a huge hit and I DIDN'T HAVE TO DO ANYTHING! They even brought all the plates, plasticware and napkins! We actually ordered for fewer people than we had show up, but we still had tons of leftovers that we throughly enjoyed the next couple of days. If you're anywhere in the Charlotte area, I can't recommend Cantina 1511's catering, private dining options, or just heading in for a dinner with friends or family!
I love an adorable cookie and I had to go back to LKN Pop Cookies for these Toy Story ones! I nearly cried when I opened the box. They were so gorgeous with the greatest attention to detail. Everyone was raving about how cute they were! She makes cookies for any occasion or theme and ships nationwide, so if you have a party, be sure to check her out!
Since there were some little ones that might get snacky, I threw together this little cheese/cracker/grape tray and kept it by the back door. Honestly, I just wanted to use these cute Babybel Toy Story cheeses! They were adorable! The Juicy Juice boxes currently have Toy Story 4 logos, which were super easy. I threw them in a bucket with a little homemade Toy Story tag. Lastly, I ordered the cake from BJ's wholesale and they did a fantastic job and make really good cakes.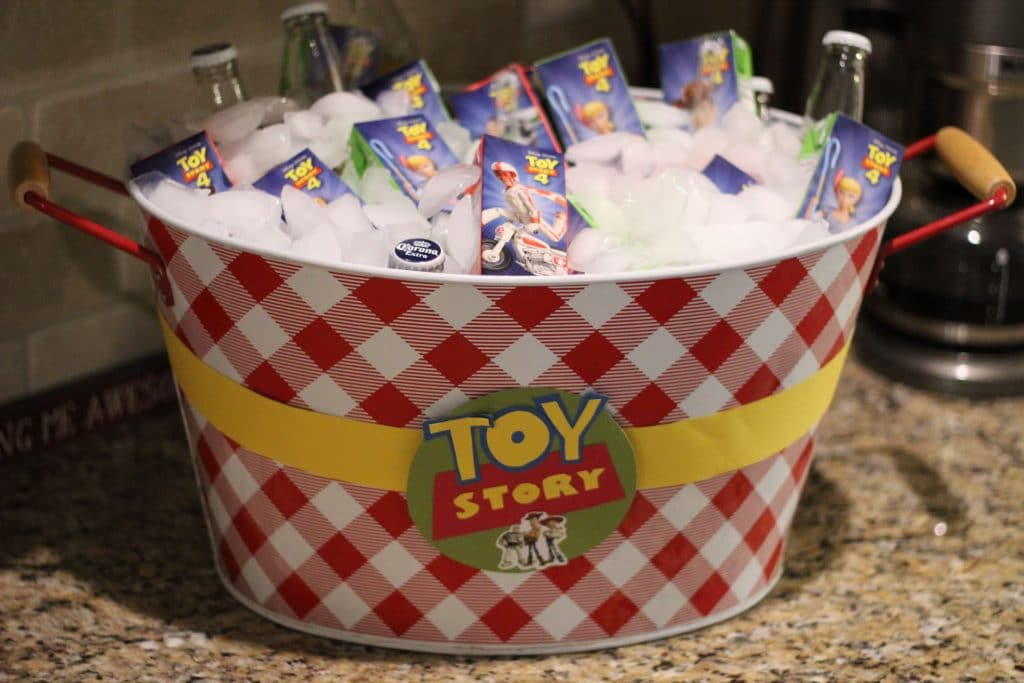 The Fun
There isn't much more fun than a bouncy house! This also kept people outside for the most part, keeping the house cleaner! It ended up being a perfect choice and the kids wore themselves out. Lincoln loves pinatas, so we couldn't resist this Buzz Lightyear one! I also put this make your own Forky set out on the table and several of the kids made them. They're really cute!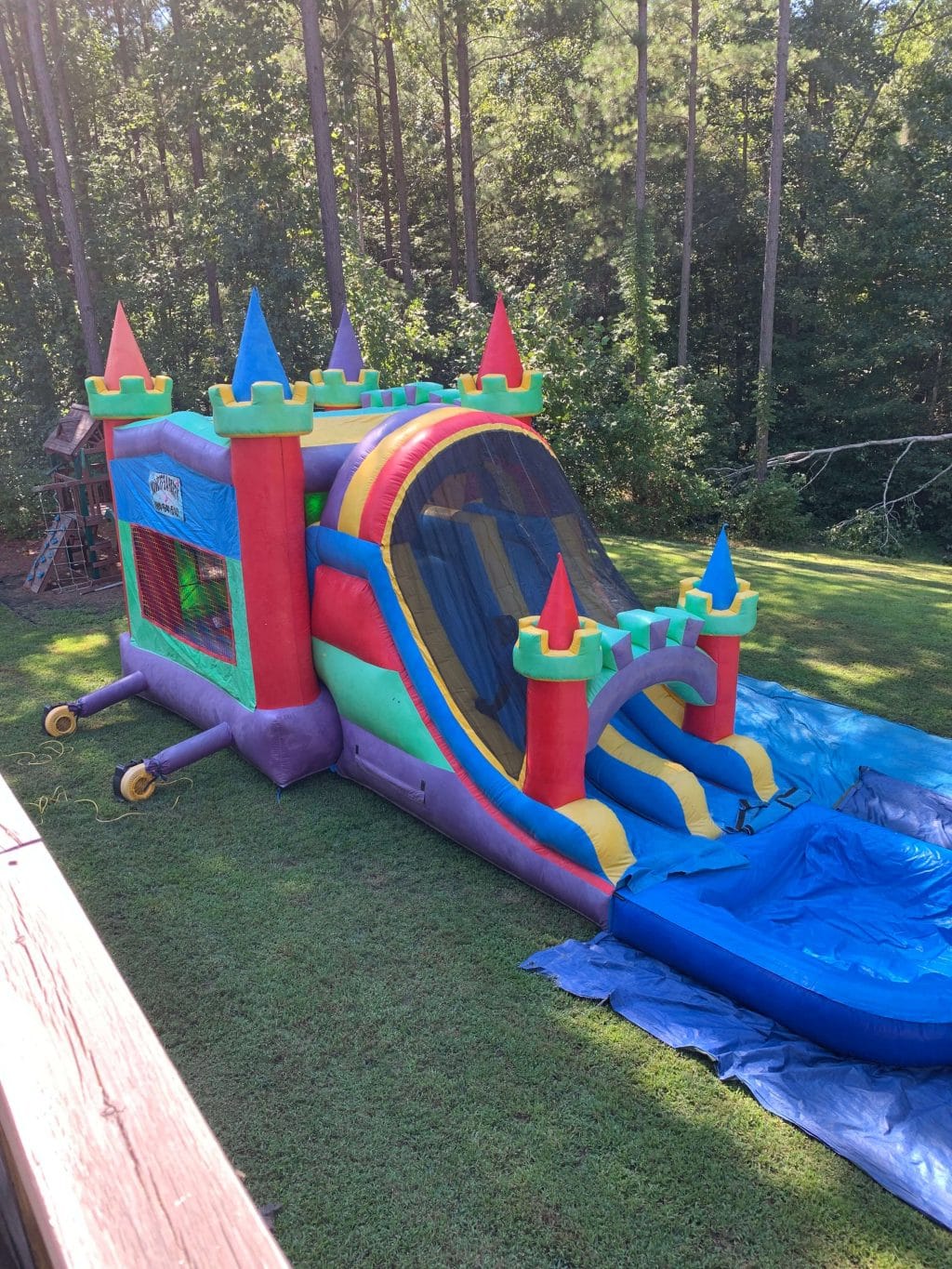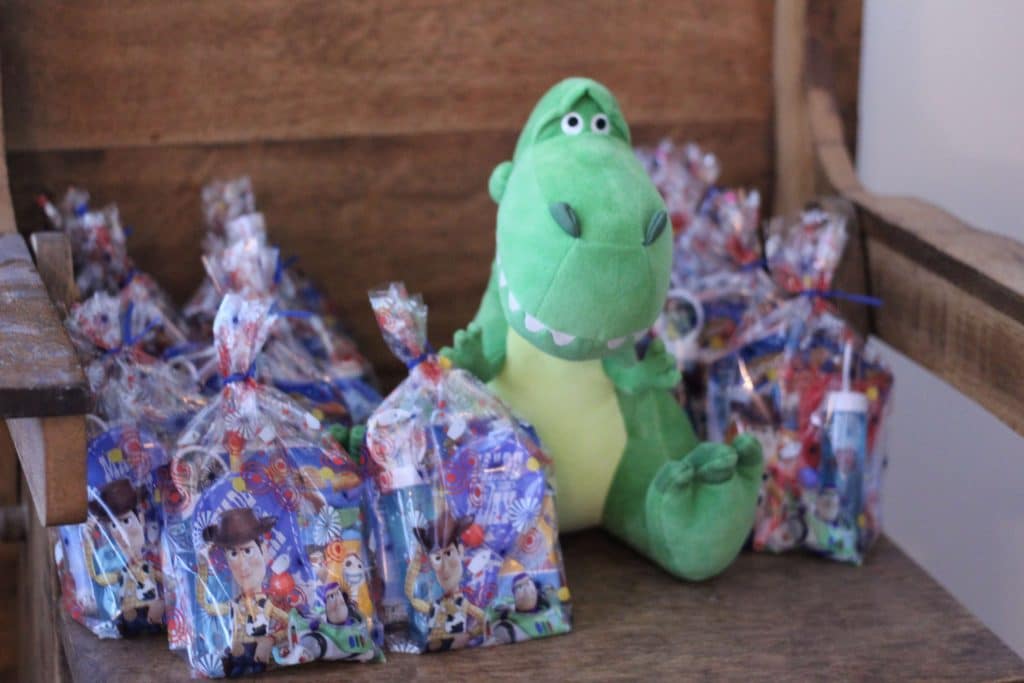 What party is complete without goodie bags?! I tried to keep the "junk that is going to go in the trash" to a minimum and found plenty of other good options. I am almost positive I got the bags from Walmart, but I can't find them online. Here is another cute goodie bag option.
Goodie Bag Contents:
Lincoln's Shirt | Molly's Shirt
The party was an overall huge success and we had a thrilled 4 year old! If you have any questions about anything we had for the party, let me know!