Someone in my family protested sleep last night (and the 2 before that) thanks to tooth #7. Oh and then, just when I thought I could get in a little shut eye, he decided not to nap at all. So now that he's asleep in the car post grocery store run, he's staying. But don't call CPS yet. I've got a Christmas blanket and the drivers seat on full recline.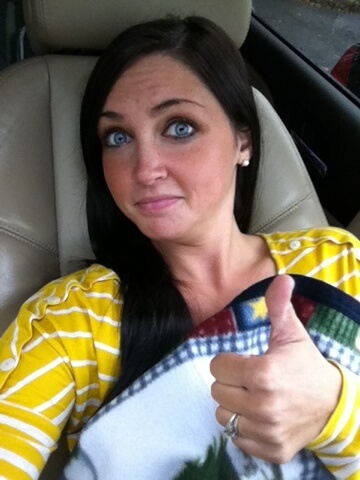 Happy mommy napping right here.
We're in NY and it's chilly and rainy! The hubs met up with his guys here and they took off for a weekend of what he's referring to as camping. My camping definition doesn't really include golf, a big log cabin and steak dinners, but whatever you say, hubs.
We're going to go apple picking and watch lots of redbox movies with the grandparents while the hubs is gone, then enjoy watching a Jet game with other Jet fans when he's back!
Happy Friday, y'all!