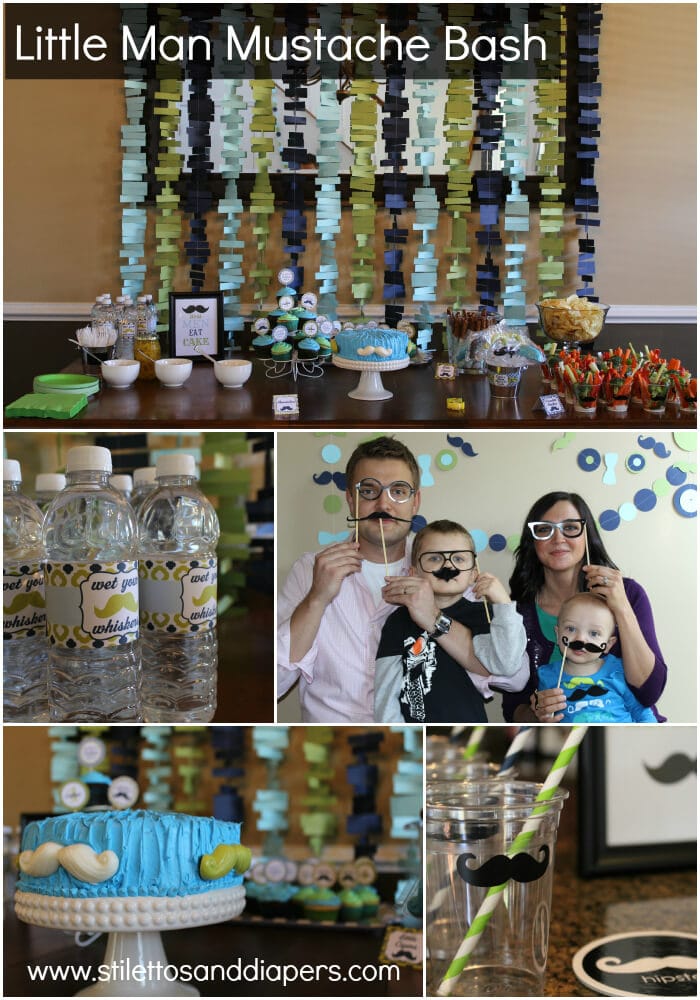 This was my favorite party I've ever planned. I just loved how every detail could be 'stached and how all those details came together.
The heart of this party was the party pack I got from RV Parties. They created the invites, cupcake toppers, water bottle wrappers, Happy Birthday banner, food label tents and treat wrappers.
I know many of you have already asked about making the garland backdrop. Turns out, the sweet Rachel behind RV Parties lives very close to me and offered to let me borrow the background that she used for her son's mustache bash. I seriously owe her BIG TIME. Lucky for you, she has a tutorial on her blog on how to make them!

The "Manwiches" somehow missed their time in the spotlight, but we served them along with Veggie Cups, Little Cigars, Chaplin's Chips and Chocolate Staches.

The "Handlebar" was the home of the beverages, complete with a "Wet Your Whiskers" sign. I made all the framed signs in picmonkey, printed them and stuck them in frames. Super easy.
The straws I ordered from
DK DeleKtables
on Etsy. They were so cute and didn't get soggy! The mustaches stickers were also an Etsy find,
Princess in Purple
. She sent them quickly and they were really reasonable.

The entryway table held an assortment of stick on mustaches and tattoos for the photo booth, as well as the photo booth props. Hanging were all the monthly fabric photos I've taken, to see the growth of my big 1 year old.
The photo booth was a blast. We strung streamers on a empty wall in my sitting room and put two barstools out. I have tons of great pictures!
This is probably my favorite picture of Cooper ever.
All my siblings with the Birthday Boy!
And Poppa and Marmie had to have their turn with him. I think those glasses look adorable on my mom.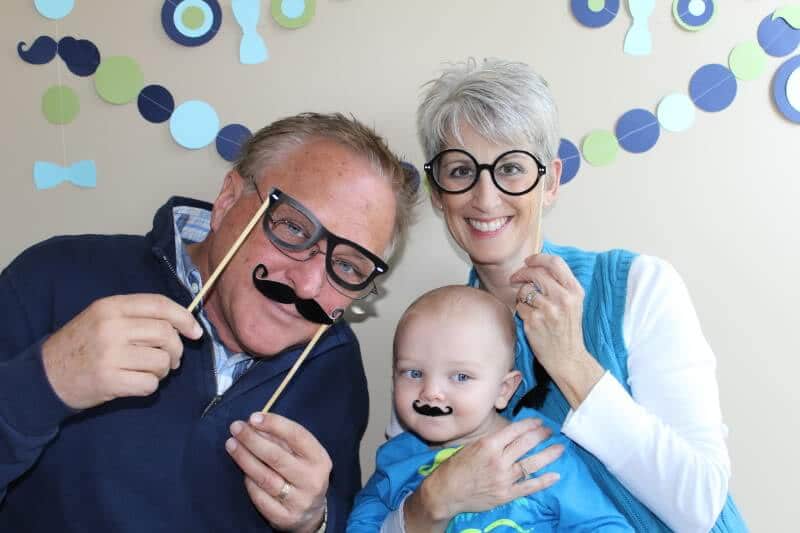 Onto gifts, Cooper did more opening than Callan, but they seemed to be having fun. Callan's little mustache shirt is from Target.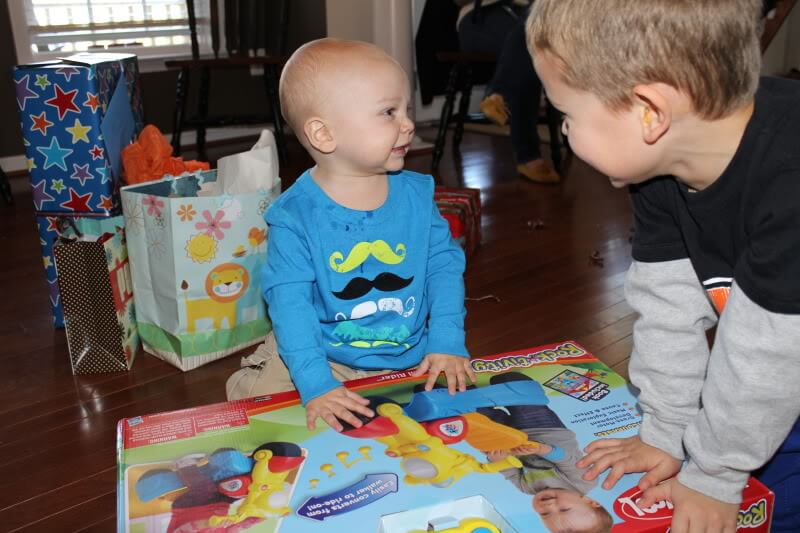 I think by cake time, he was wondering why everyone was looking at him and what all the flashes were.
But he sure did enjoy his cake, made by my amazing sis!
And yeah…he was really digging that frosting…until he got it all in his eyes and started screaming.
But some naked "vrooom" on his new motorcycle did just the trick.
Happy Birthday little man! Thanks for letting Mommy go crazy on your party!
If you have any questions about anything that I didn't mention, let me know!