Cooper is 1 and I am still in 1 piece. Here are copious amounts of pictures from his 3 parties.
This is Birthday morning in Orlando. We went to see Cooper's new baby cousin, Gianna. This is cousin Dominic giving presents and getting ready for Disney!
Magic Kingdom…really unlike anyplace in the world!
Flying on Aladdin's Carpets
Birthday ice cream with Daddy
Dudes, I am only 1. Why are we out so late?
On to my parents house in GA for Party #2!
Cousins
Now finally home for the house partaay!!!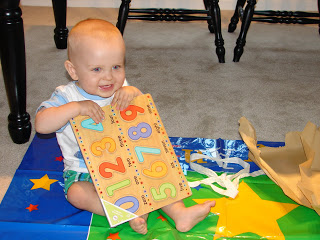 Phew. I am proud of you who made it through this! I can't believe my baby is technically a toddler now. Wow.