Happy Cinco de Mayo and happy Friday! This week has been a super fast one for us and I've been meaning to get this post live all week. I love when top sellers for the month are my literal favorite things and y'all sure shopped good stuff in April! Here are the top 10 April best sellers!

Some of the best pants I've ever put on and the pair I reach for more than anything. If you see me in the wild, chances are at least 50% I'm wearing these pants. They're super soft, come in tons of colors and are under $15.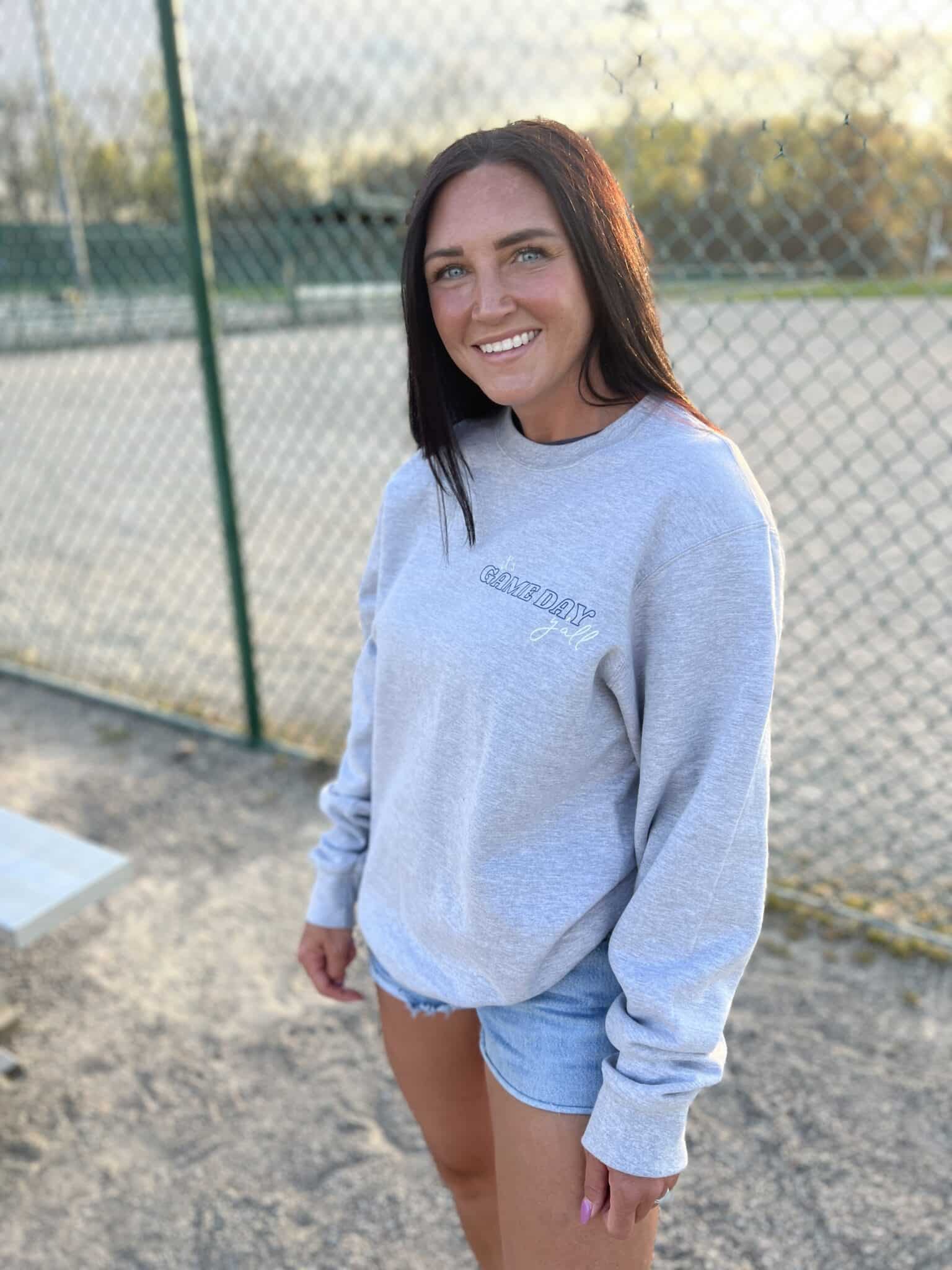 Thank you so much for loving my new line of baseball mom gear! Means the world to me! 2 of the pieces made the top 10, starting with this "It's game day y'all" sweatshirt. It's one of my favorites and the only piece – so far –  that is versatile for any sport! The inside is insanely soft and I like to size up to a medium for an oversized fit.
This one has sold out a couple times, but is in stock right now with a 20% off coupon! It also comes in a brown leather, yellow and off white. It's perfect for the ballpark or any casual wear.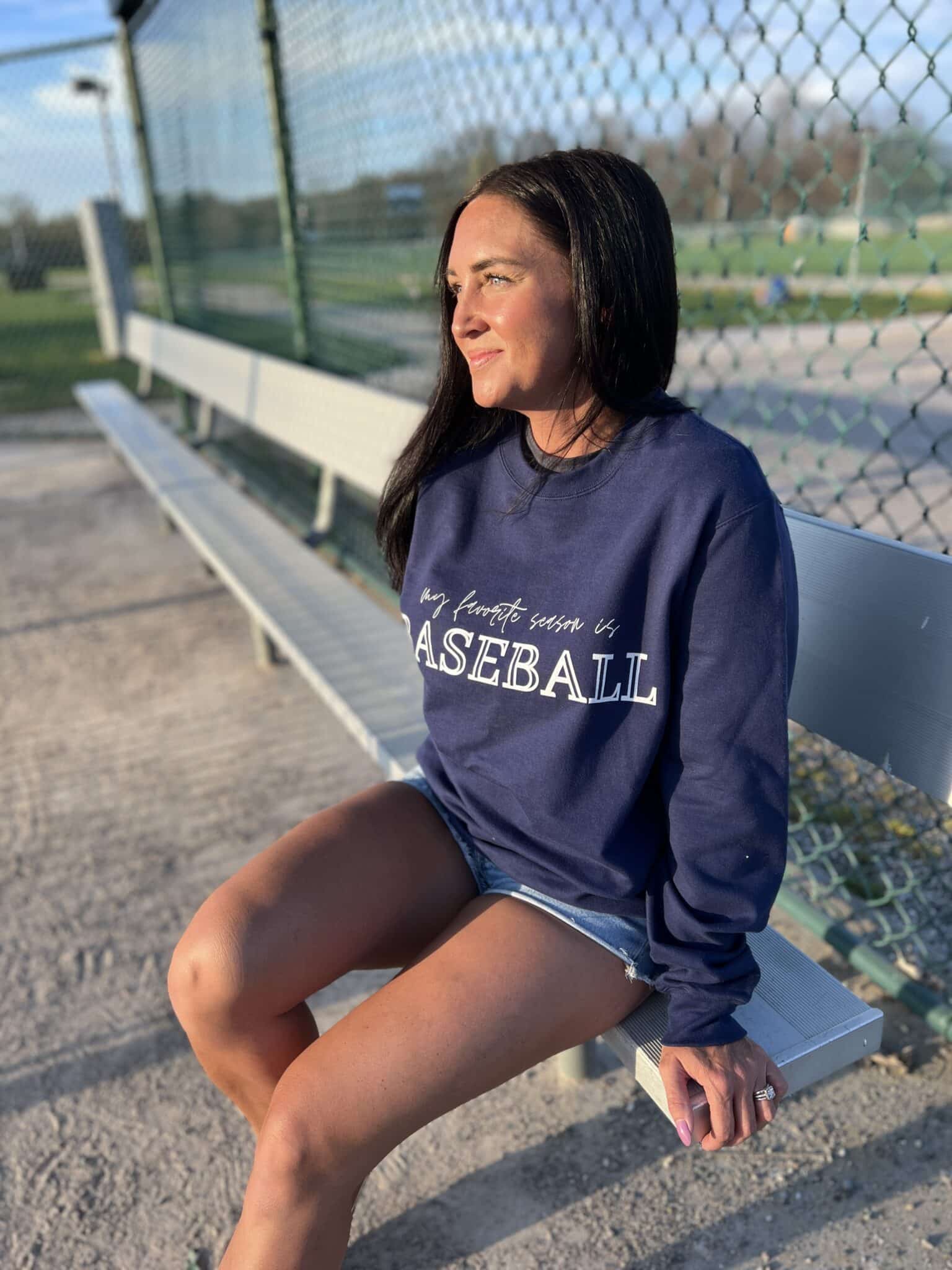 The other best seller from my line! My favorite season is baseball design comes in a sweatshirt, v-neck and stretchy tee shirt!
I grabbed this at Walmart on a recent trip and love the scent options. It's so pretty on my island and has a wooden wick that seems to help the candle burn very evenly. There are several different size options, all in this pretty style.
Our outdoor sectional went on sale and is such a steal! It comes with the couch, table and 2 stools for under $800 currently. It also comes in a couple other colors of cushions. We love relaxing on it, but also eat many family dinners out there in the warmer months.
I got this linen like skort last Spring, but reshared it last month to push it to top seller status. It's comfy, comes in tons of colors and has a faux wrap on the front. It won't be flying open on you! If you're in between, I recommend you size up for a more comfortable fit.
This bodysuit is a fun twist on a basic! Comes in lots of colors and is double lined in the front. It sucks you in just enough and is very soft. I'm thinking I will need to add another color or 2 for the Summer.
This set surprised me at how good it is! The top is cropped, but slightly. The high waist shorts make it seem like it's one piece! The shorts have an elastic back, size zipper and pockets. I am wearing the color light brown, but it definitely has more of a peach color to it. It fits TTS and I have a small.
I wore this cute jumpsuit on Spring break and loved it! It ties in the back, which I normally wouldn't go for, but the tie is really wide and covers a bra perfectly. The straps are removable to be worn strapless, but also adjustable. It can be tied in the front or back and has cute ruffled layers on the bottom of the wide leg. It comes in other colors and fits TTS. I have a size small in the color floral green.
We have some really fun weekend plans I'm looking forward to, so if you want to follow along in real time, I'll be over on Instagram! Hope you all have a wonderful weekend!