1 more week until school starts again and I'm in complete denial. I think I've had moments every day this summer, where I wondered how in the world I'm sane at all. There have been a lot of brother fights and time outs, but far more fun and good memories made. I'll be a sobbing mess come next week when I don't get all day with my boys. Cooper starts Monday and Callan starts the following week. We tried to pack a lot of fun into last week, while The Hubs was traveling and continued the fun right into the weekend.
We spent a day with friends at a water park that had a lazy river. It was so much fun and these guys kept going around and around.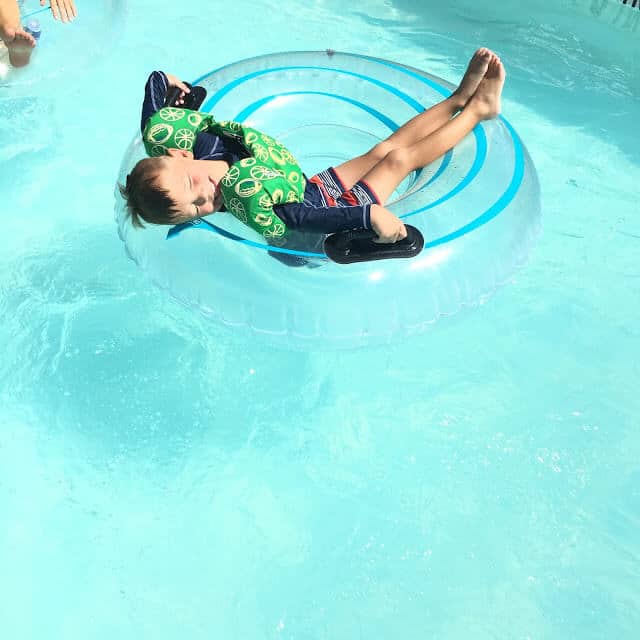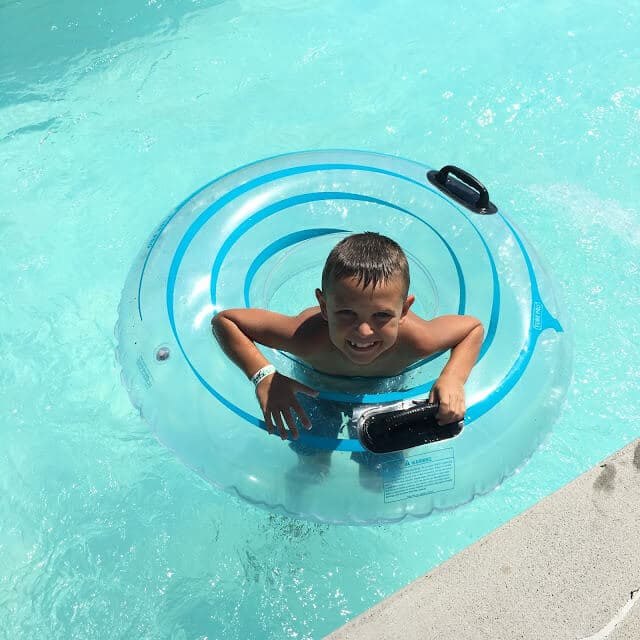 After Lincoln and I did a few laps, he was pooped and took a lovely long nap.
At some point over the weekend, I found the boys "helping" Lincoln up from his nap. Hahaha. That only ended in me having to lift everyone up and out of the crib!
I had bought Keith Urban tickets for the family early this summer. Well, The Hubs work trip meant he couldn't go and I was totally bummed. I decided I would just bring the boys anyway, but last minute, the big ones decided they would rather hang with their friends than me. So, I went with 3 girlfriends and Linc! He was a dream baby, grinning and dancing during the opening act and sleeping for the entire rest of the concert!
The weekend got us out on the lake, of course. It's our favorite family time!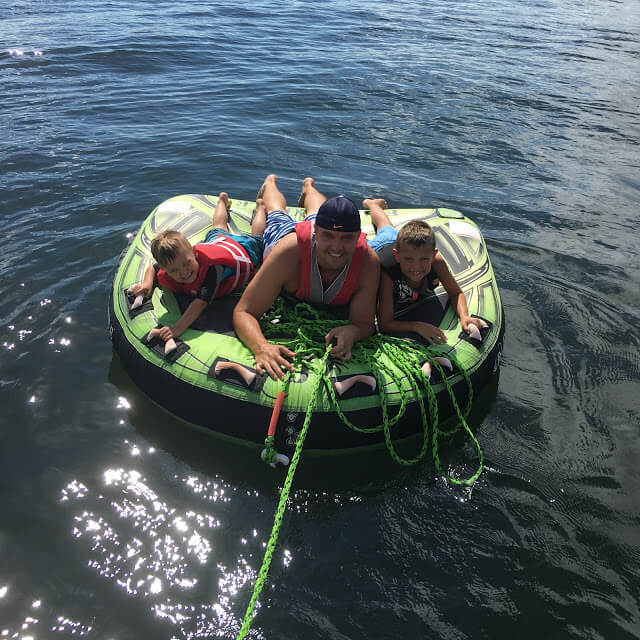 We beached for awhile, where we got caught in a torrential downpour. We huddled and used the tube to block us. It was actually pretty fun! The storm finally passed and we were able to hang out and watch a beautiful sunset.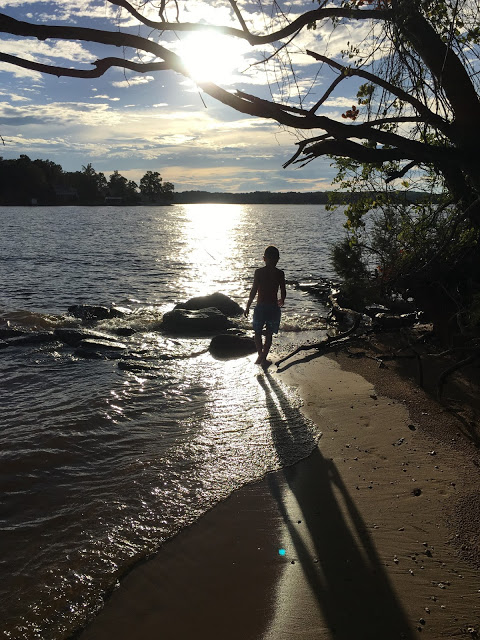 Sprinkled in all that fun was fall baseball for Cooper and prepping for soccer for Callan. We have practices during the week for them both, plus weeknight and weekend games. It's keeping us busy in all the spare time, but I love it. Just hoping that there isn't too much overlap in games this season. I've missed very few and would like to keep it that way!
This week I think will be nothing but fun. I have a few things planned to do with the boys. The week will probably include ice cream, donuts, movies and staying up far too late. We'll squeeze the life right out of this last week of summer!