I know, I know. Its been awhile.
Not because I want to, but because the internet is still an issue. Don't worry though. Our whole neighborhood is ganging up on the builder for not running the lines for us.
Until then, Cricket is totally working for me.
SO HAPPY!
Here are some pics of our trip down to Destin with my fam.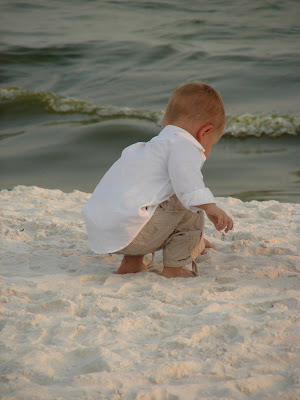 All the grandbabies with my parents. Makes me smile.
The whole gang!
Now we do big kids night out in our mom-mobiles.
Jet skiing was fun…until the hubs threw us all into the water.
Since then, the hubs sis has moved in with us. It is seriously awesome. We've been on one date night, going on one this weekend and I've been to the grocery store like 5 times alone.
AMAZING.
She's also helping me get stuff done around the house. We painted yesterday, and are doing 3 rooms this weekend. I'll show you pics next week!
And by the way, I've missed y'all! I know a lot of you are my twitter friends, but you who aren't…so have no idea what's going on in your life. I'll be catching up soon!