Today's post is all about mom style! My mom style isn't mom specific, simply because I haven't really changed my style since becoming a mom. Sure I put more thought into how low a shirt is cut or how difficult it will be to chase kids at the park, but I never don't buy something I want because I'm a mom. I love still being able to wear things I like!


I wore this adorable romper from Escapada Living when we were at the beach a couple weeks ago. They have a full line of pieces perfect for vacation, but I've been wearing them plenty of other places, too.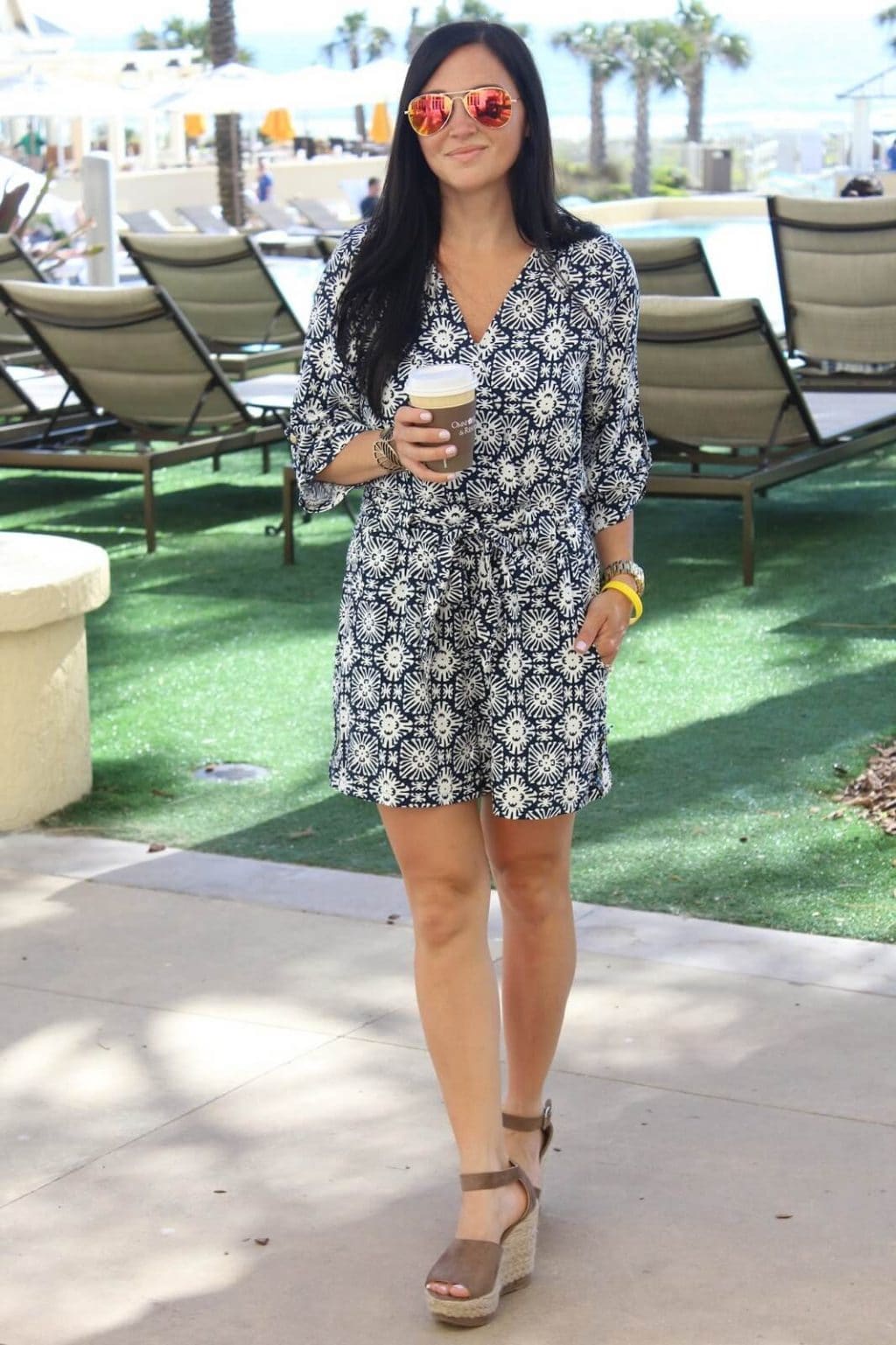 And if that romper didn't totally see you, I also got this adorable stripe tassle top! I wore it to a BBQ over the weekend and it's a new fave!
Escapada has generously offered one of you readers a $100 gift card! All you have to do to enter is use the widget at the bottom of this post!
Have you had a chance to join us for Mom's Naptime Power Hour on Facebook? Heather of My Life Well Loved a and I are back at it this week, along with
Bailey from
Everyday with Bay
, and Liz from
Pure Joy Home
to talk all things mom style. I've had a blast chatting, hearing your opinions and answering your questions! We're mixing it up tomorrow night and moving it to 9:30pm EST so we can chat and drink some One Hope Wine! So drop your questions in the comments and join us tomorrow
on Facebook
with a glass of wine to talk about mom style!