As of February 1st, Callan is 3 months old! I just can't believe how fast time is flying by!
He is currently 15lbs and 26″ long, wearing 3-6 and 6 month clothes.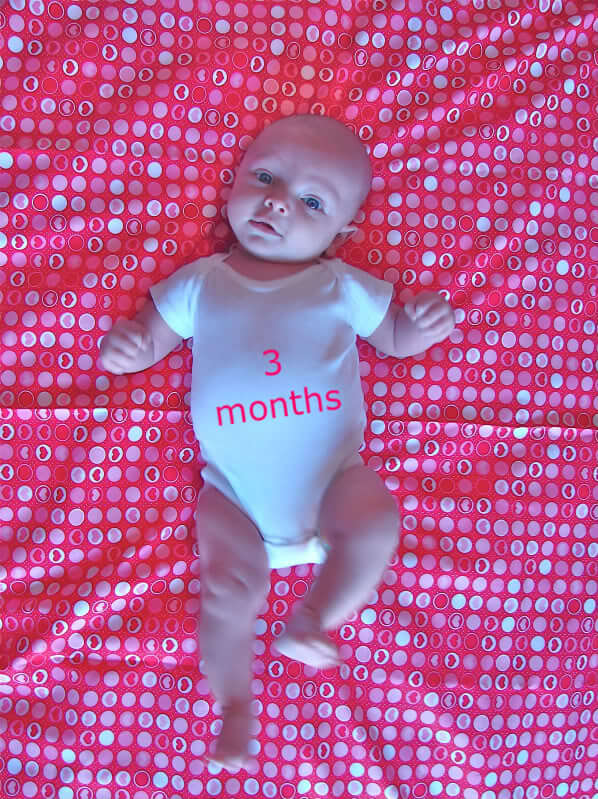 He is smiling, laughing and grasping toys. He is drooling tons and I think teethies are making their way out! He is nursing every 4 hours during the day and goes 5-6 hours at night.
Sleeps best with loud noise, preferably 3.5 year old chatter and Disney Jr.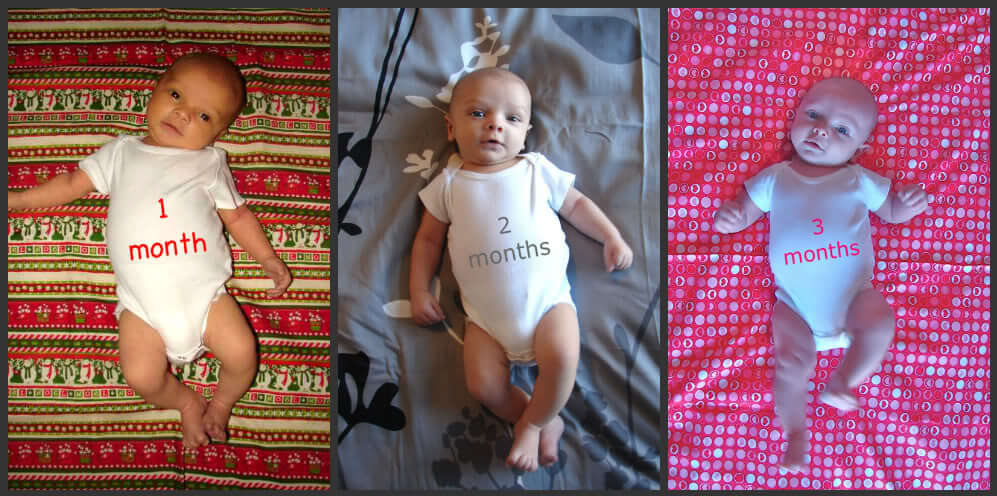 I am LOVING the rolls he is getting on his thighs and how that belly is really filling out the onesie!
Happy quarter Birthday my little man!