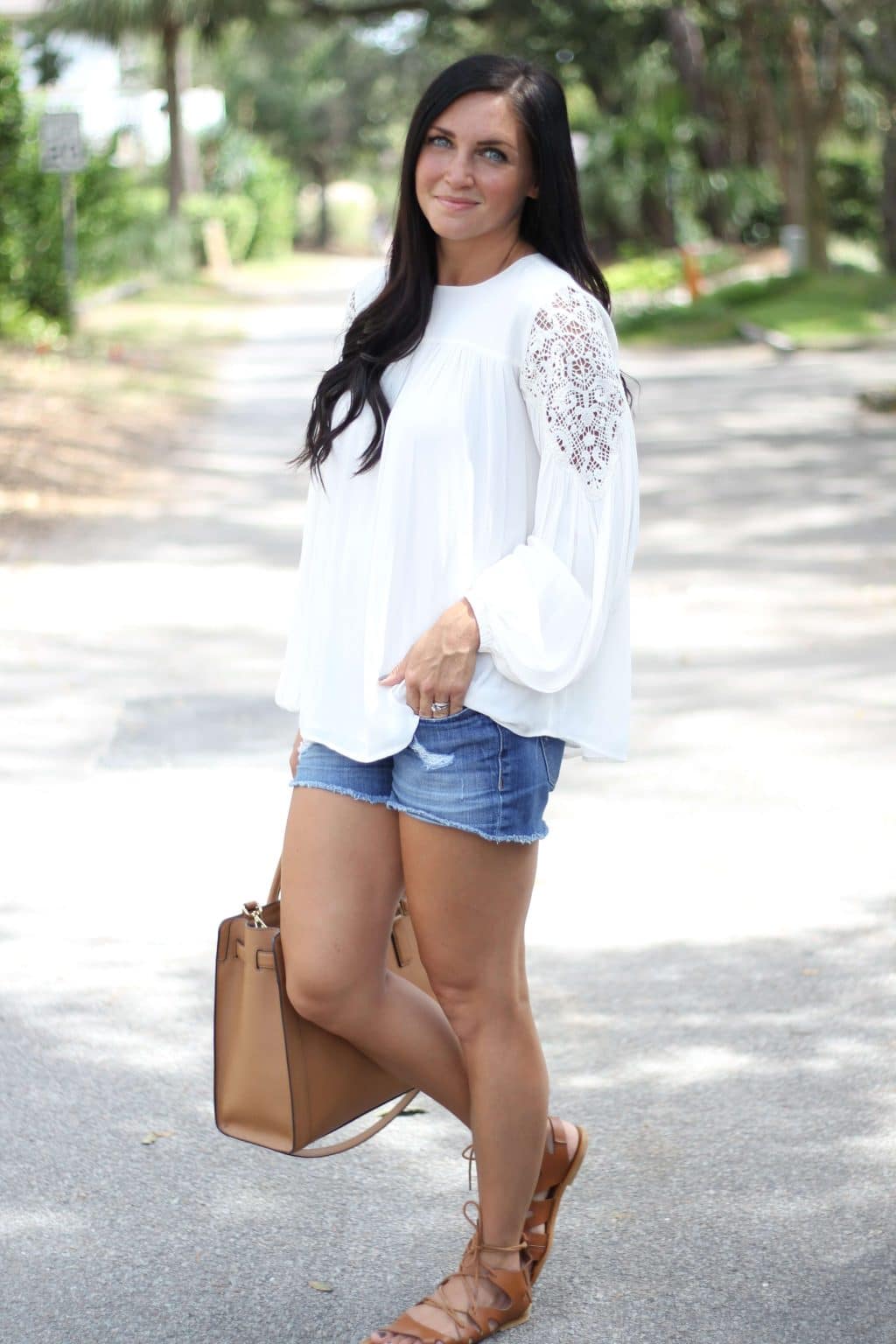 This look is from when we were traveling to Hilton Head last month and I forgot to post it! While it might not be exactly seasonally appropriate for most of you now, I can't stop with this lace sleeve blouse! I got all excited when I saw that it's 40% off and realized I needed to share it with y'all! I've worn it several times since then. Dressed up with dress pants and a pump and with jeans and booties. It's a great fall piece!
I'm all about adding in some feminine touches to a wardrobe and I especially love it for holidays. Here are some other great tops that would be great additions for holiday party outfits!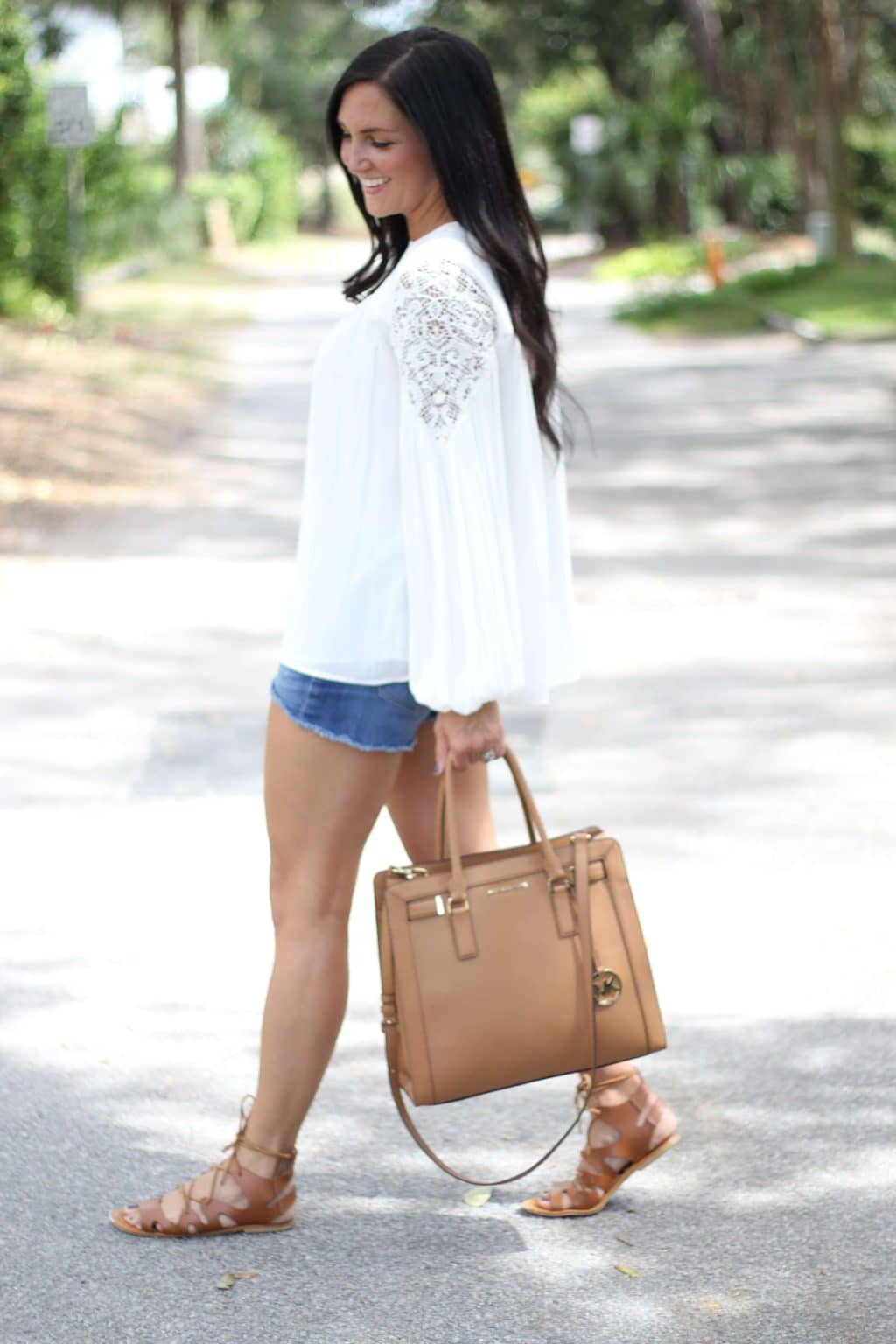 I'm busily packing up and getting ready for a trip up north tomorrow! Fall in New York is my absolute favorite and I can't wait to get up there with my boys!