Last night was Cooper's school orientation/meet the teacher night. I can't believer 1st grade is already here. I thought it would be much easier than last year, and it was, but I still fought tears several times in the hallway. I just don't want my baby to be gone all day!


I don't know how you are, but going into school stresses me out like whoa. I get all concerned about meeting new parents and teachers and the impression I'm giving. It could be orientation, parent teacher conference or just a volunteering day, but I'm always thinking about what I'm wearing. Last night was no exception. Since I just got asked by a guy at my front door last week if my mom was home, it was even more in the forefront of my mind to dress a little more "grown up". I wanted to be comfortable, but look just fashionable enough, without going overboard with a romper or super trendy look.


What does that equal? Old faithful with a little twist.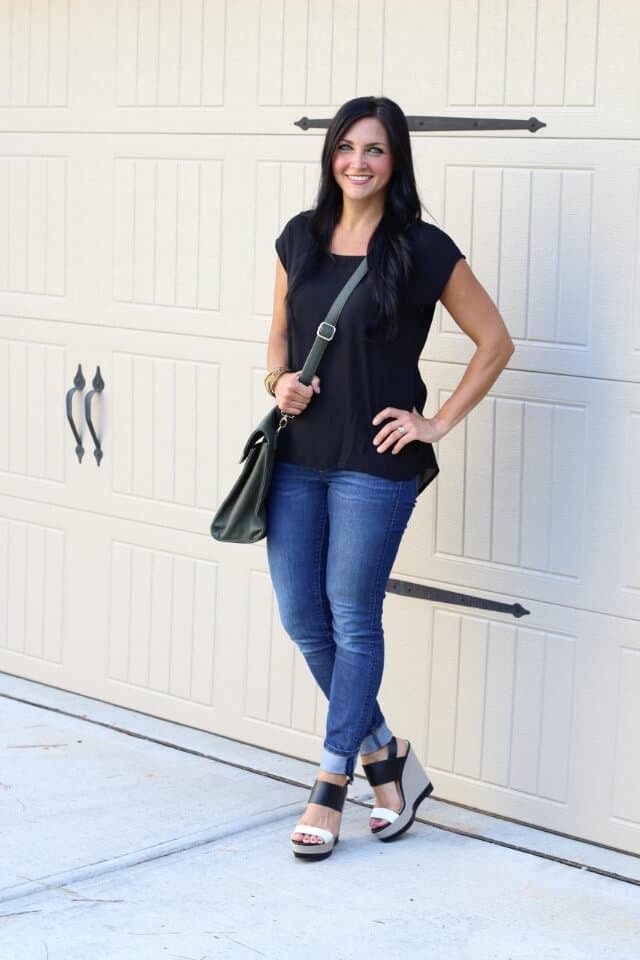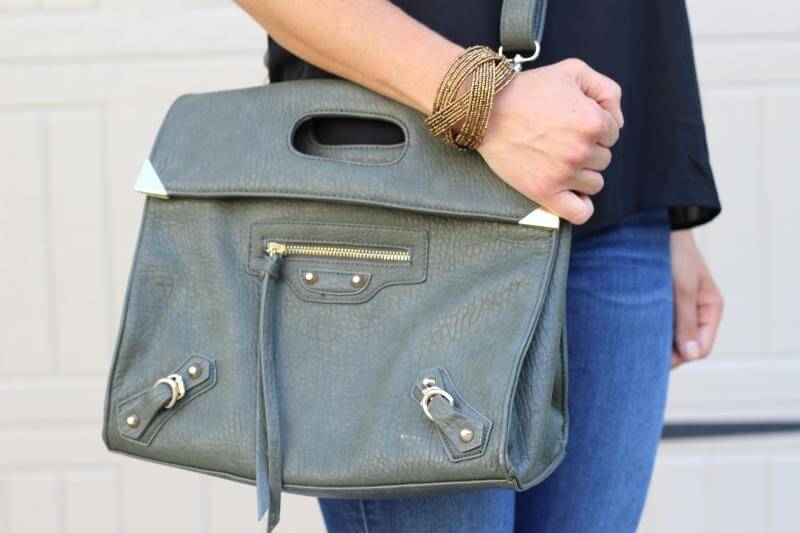 Jeans | Top: TJMaxx, similar | Shoes

c/o

| Bag | Bracelet ($8!)
Jeans for comfort, a flowy top that allows you to move, a cross body so your hands are free to hold all the stuff (and wipe some tears) and a pair of fab shoes. Adding in a fun pair of shoes and a trendy bag made a relatively normal outfit just exciting enough. I love these neutral wedges from Rack Room Shoes. They are nowhere near boring, but could go with just about anything! If you're outside of the south where the temperatures are already dropping, you could pair this look with a cute pair of booties or a low heel. I'm loving these options.