Happy February! I feel pretty on top of it to have my meal plan already ready to share. This month, I stuck with a lot of Whole30, paleo type dishes, but added in some whole grains and legumes. I'm feeling like it's a healthy, well balanced menu, with 4 nights out, including Valentine's and Super Bowl.
If you've used a meal plan of mine before, you'd know I love sheetpan meals and paper plates (hey easy), have tacos a couple times a month because my boys love them and am a big propionate of only cooking one meal for the whole family. I do a lot of dissecting; cooking smaller portions without sauces where applicable, or letting them pick which specific veggies they want. I do try to always have some cooked, whole grain pasta on hand, in case we aren't having a carb. I might skip them sometimes, but my growing boys don't need to! Here is how I made my menu board and here is a post on how I do my monthly meal planning, if you want to check those out!
There are 4 new meals we haven't tried this month and they are marked with *. If you aren't using Pinterest for new meals, you're missing out!
1. Burgers (put some diced jalapeños in your meat for an extra kick and load up the toppings!)
2. Stir Fry
3. Out
4. Super Bowl Food
5. Crockpot Lemon Thyme Chicken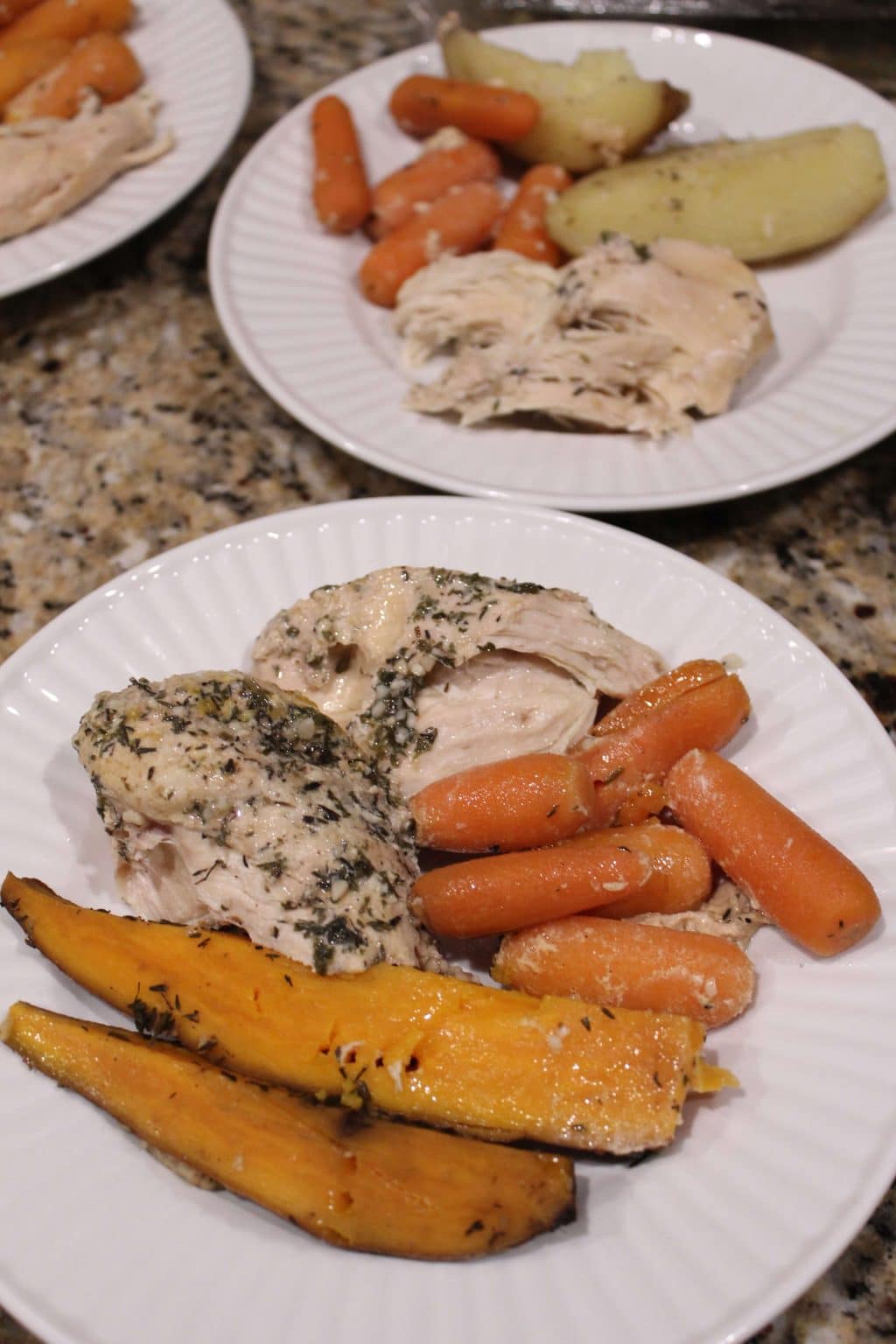 6. Tacos (taco salads for us, shells for the kids)
8. *Shrimp and Grits
9. Buffalo Chicken Casserole, Salad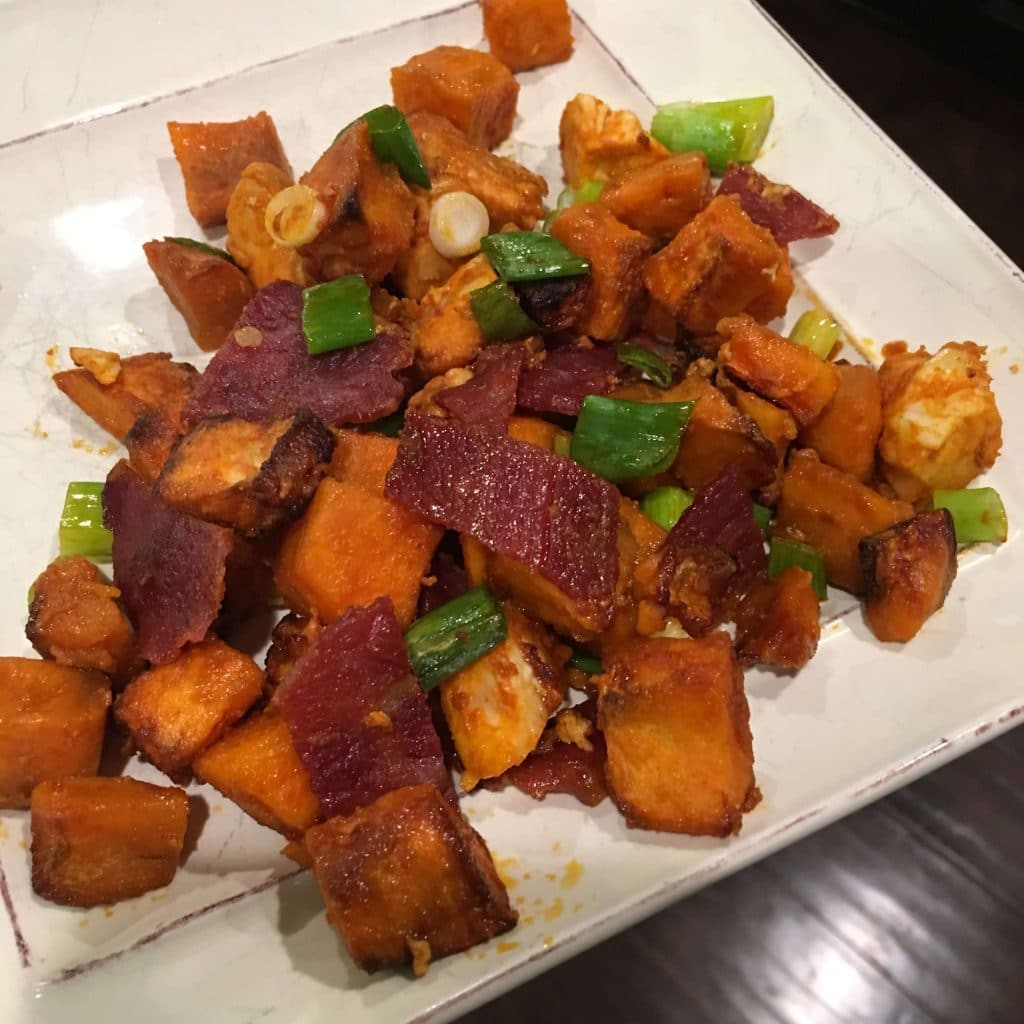 10. Zuppa Toscana
11. *Lemon Chicken with Asparagus
12. Salmon with Avocado Salsa, Cubed Potatoes, Green Beans
13. *Southwest Chicken Packets
14. Valentine's Day! 
15. Sloppy Joe Bowls, Salad
17. Dinner Out
18. *Buffalo Chicken Stuffed Sweet Potatoes
19. Grilled Mahi-Mahi, Pineapple Salsa, Quinoa, Green Beans
20. Tacos (taco salads for us, shells for the kids)
21. Chicken Marsala (I use the recipe on the back of the marsala bottle, and add in peppers and onions), Brown Rice
22. *Stuffed Peppers
23. Stir Fry
24. Prime Rib Roast (The fully cooked one at Trader Joes is delicious and Whole30 compliant), Roasted Potatoes and Veggies
25. Grilled Chicken, Salad
27. Sheetpan Fajitas
28. Chili Dijon Chicken (recipe calls for pork, which is good too! I skip the brining and make it easy)
If you want to print a copy to have handy, feel free to save the image below!