We've already finished all the back to school shopping around here, because I wanted everything to be prepped and ready in case baby decides to visit us sooner than expected! I actually really enjoy all the shopping and how excited Cooper gets over picking out his new things. One of my favorite things to shop for is, not surprisingly, shoes! We have to get a new pair shoes at least every year, because my boys feet grow like weeds! Both my boys have gone up a 1.5 sizes since this time last year!


We actually started our shoe search while we were in Charleston last weekend. We were driving down King street and saw the Rack Room Shoes store BOGO 50% off signs and in we went. It was nice to have the Hubs extra set of hands helping us search for sizes and keep wild boys in the same aisle.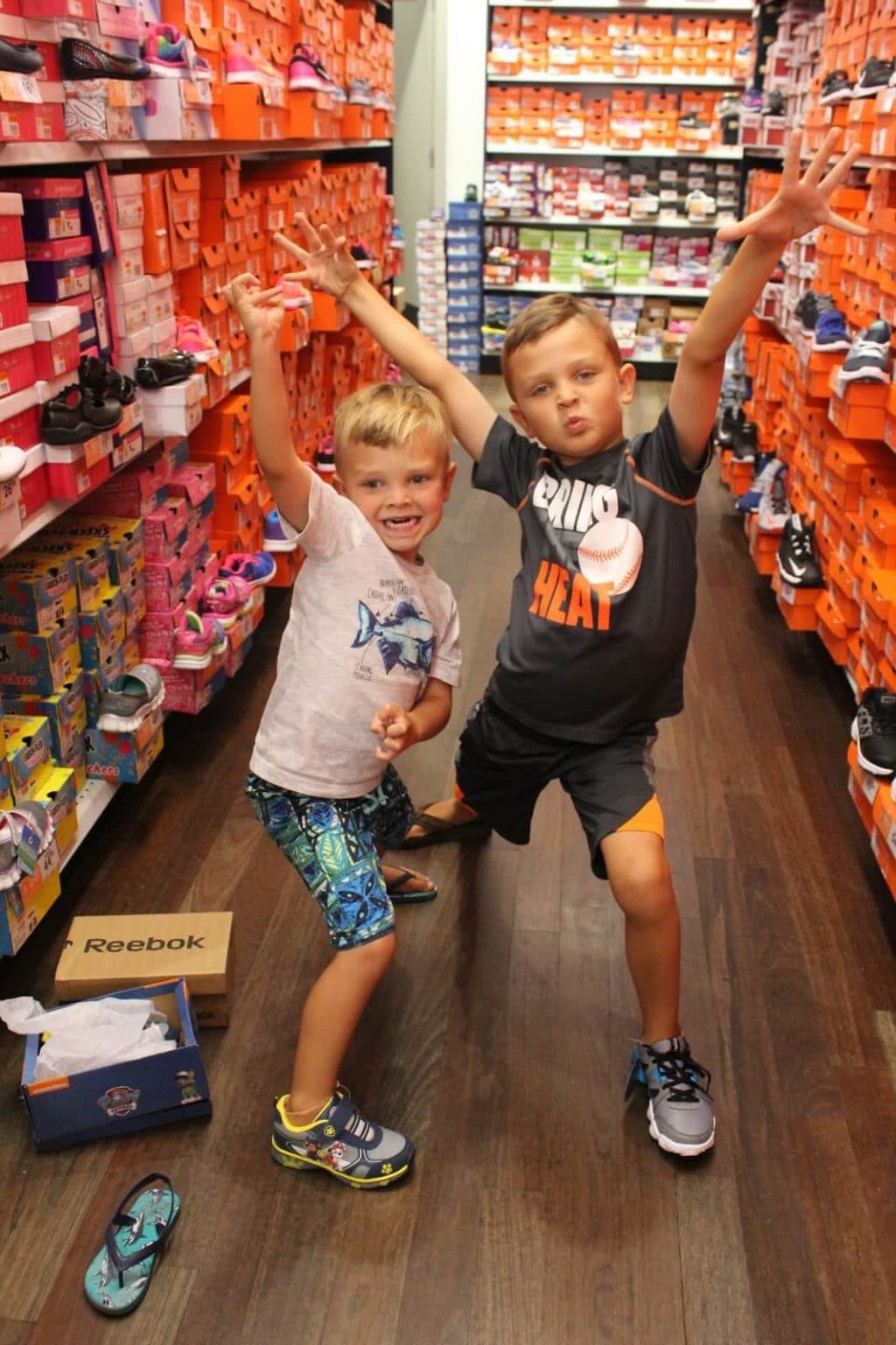 Cooper is my stylish one. He picked out the first pair he tried on because they matched his current outfit. Haha. I actually loved the grey and orange Nikes and am always a fan of a darker shoe for school. I have no idea how they get so filthy!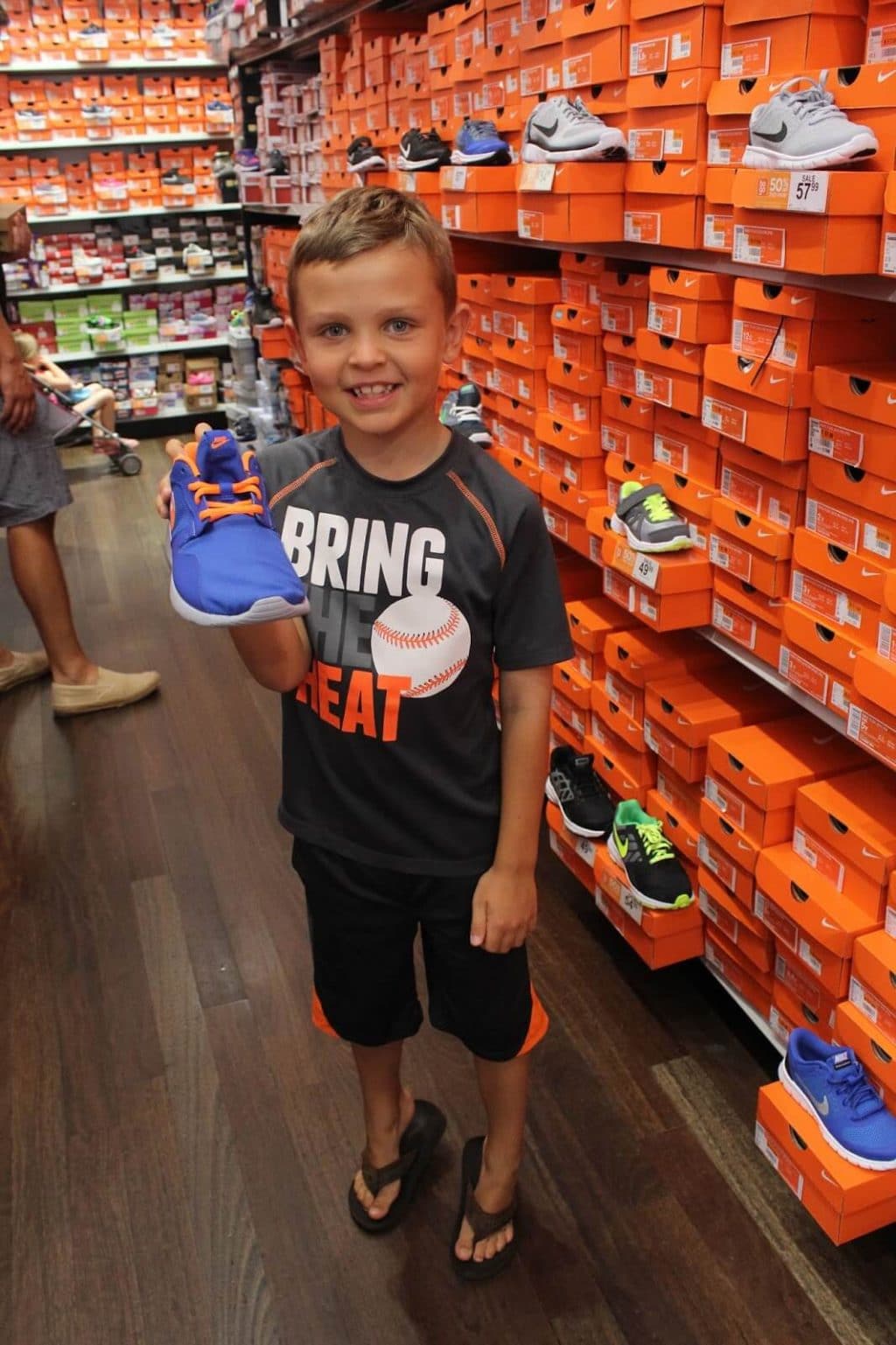 Callan was of course excited about Paw Patrol shoes. These are character, light up and everything else I swore my kids wouldn't wear, but he was so excited about them. I couldn't say no! Let's face it, getting kids to get their shoes on to leave the house is hard enough. Why not have a pair he can put on himself, he's super excited about and that ended up being $15 as the 50% pair?!
With the great Rack Room prices, plus their everyday BOGO 50% off sale, I was happy to not spend my entire month's grocery budget on new shoes. If you have multiple kids to dress, you know just how important that BOGO is!
Maybe I took some time to look for myself…I don't need new sneakers right now, but those snakeskin print Nikes? OMG.
One of my favorite things about Rack Room Shoes, is their Shoes That Fit campaign that provides new shoes to at-risk children to start the school year. 100% of the donations go to the local area where the shoes are purchased and they work with schools to identify the children in need. On top of that, Rack Room Shoes matches 100% of the donations. Over the last 2 years of the Shoes That Fit campaign, Rack Room has donated more than $1 million through this program! Amazing, right?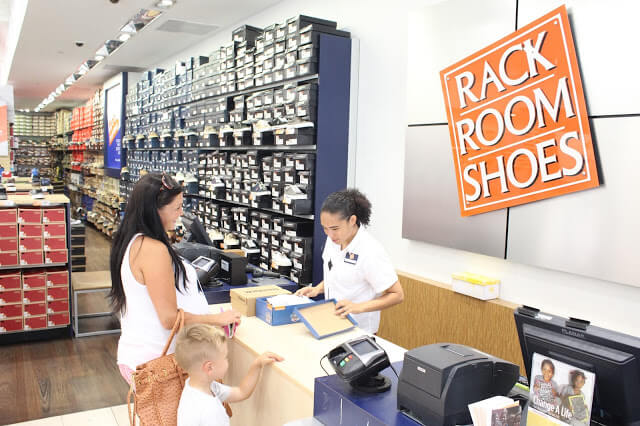 It's a great way to help teach my kids about gratefulness and giving back when we can donate right at the register, too.

In your back to school prep, make sure you make the stop at Rack Room for a huge variety of shoes for your little ones. And let's be honest, yourself! I'll show you Cooper's final pick for 2nd grade sneakers with his first day of school look. I can't believe it will be here so soon!



I received product in exchange for this post. All thoughts and opinions are my own.