Another installment of #whatmollywore Instagram style!
Summer days with shorts and rainboots.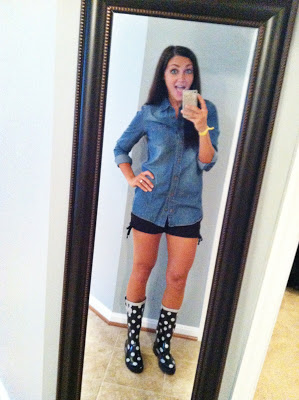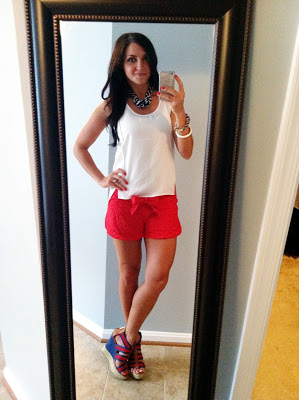 Weekend out with the boys.
It's
Friday! This will be the last weekend here at the beach. On one hand, I'm sad to leave and on the other, I'm ready to get back home
(wherever that is)
and get settled. I'm headed from here to my parents in Georgia for a few days, then up to our apartment in Charlotte. I'll be happy to shop for healthy food and get ready for Cooper to start school soon! The hubs just got to our house in Virginia for the weekend. I'm a wee bit jealous that he gets to sleep in our bed tonight. At least he will be the one to grab all the things I need from our house. It should be fun sending him, probably via FaceTime, through my closet. I need some more clothes than what I have in this 1 suitcase!