I found this recipe while pinning…of course. I am a huge fan of Chili's salsa. And this? Well, its a darn good replica if you ask me.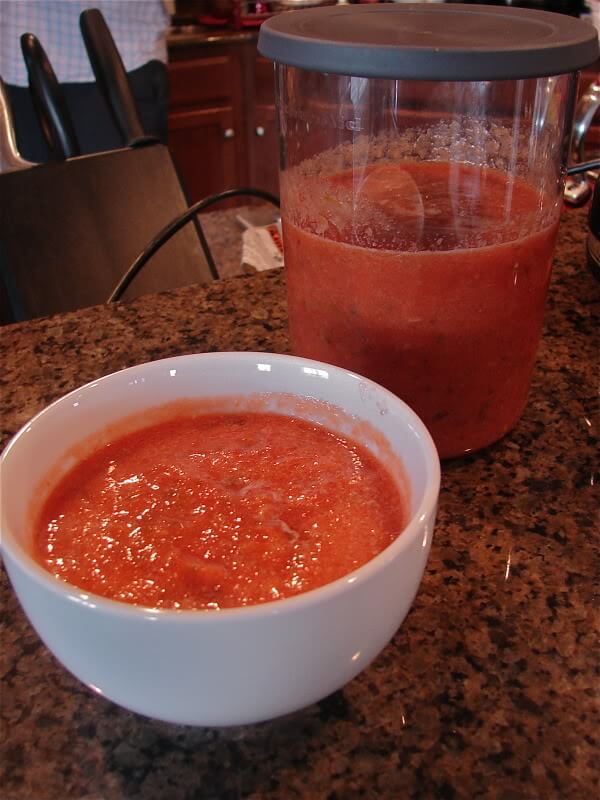 The players.
Simple and easy ingredients.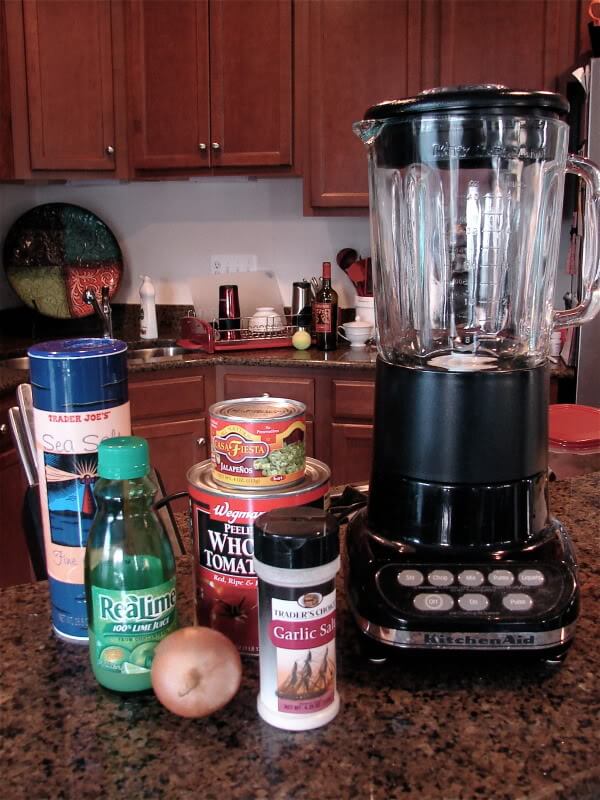 Put everything in the blender and voila! Insta salsa.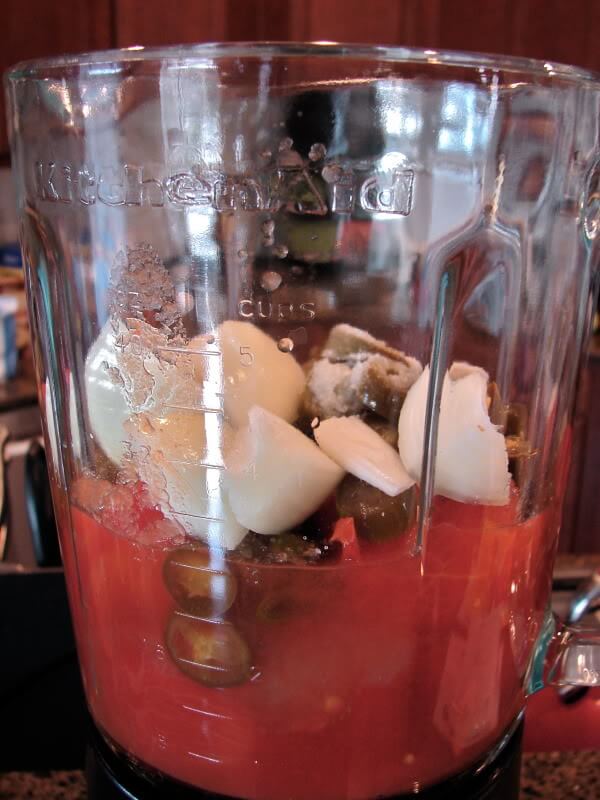 Now, it was a bit frothy when I first finished it. After sitting in the fridge for about an hour, it reached perfection.
1 large can (29oz) whole tomatoes, drained
1 small can whole or sliced jalapeños (not pickled) less if you want less spice
Just puree in the blender until smooth. You can see from the top picture how much it made. It ended up being about 4 cups of salsa, 2 of which we devoured on Mexican night.
You want to make this, ASAP. Just think of how impressed your friends will be at your Super Bowl party when you make your own salsa!