This post is sponsored by SouthPark and Simon Malls. All thoughts and opinions are my own. 
I am in complete and utter denial that 2 weeks from right now, my boys will be in school. Gahhh! We had already done some back to school shopping while we were in Florida, but we still had some things on our must have list. We headed to SouthPark (my absolute favorite Charlotte mall!), to finish up the shopping for this school year. I knew that with more than 150 stores, we could go there to get everything else we needed. And we did!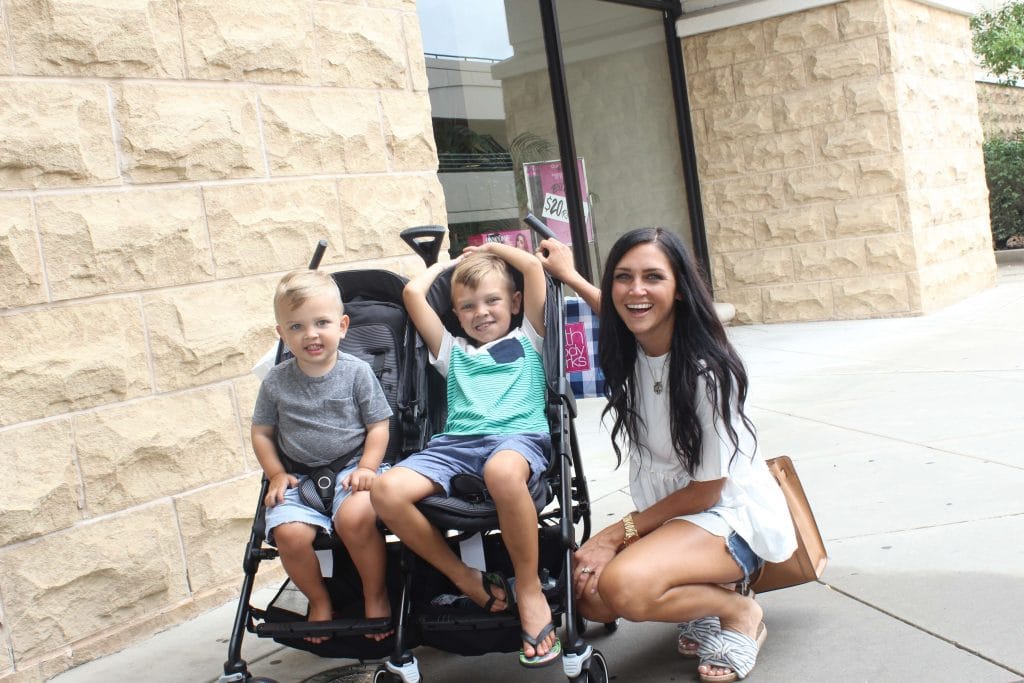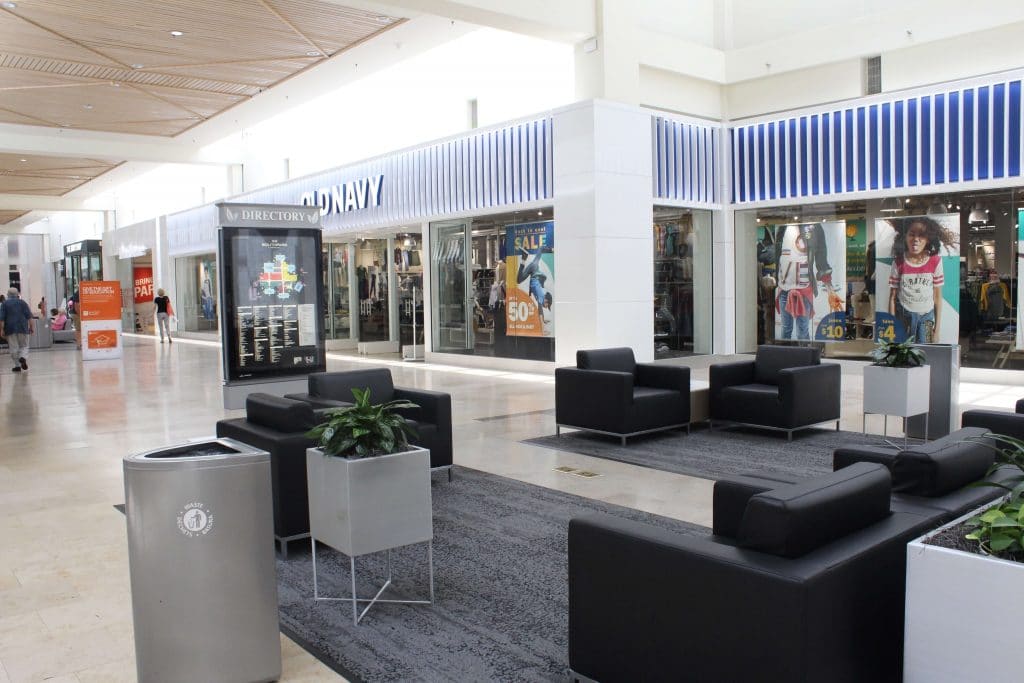 I wasn't so sure how the whole experience would go, with taking 3 boys to the mall and all. But they all did great! This Maxi-Cosi Dana Double Stroller sure did work perfectly. It's almost like that middle handle was made for shopping! The boys love their time in the dressing rooms and totally hammed it up for the camera.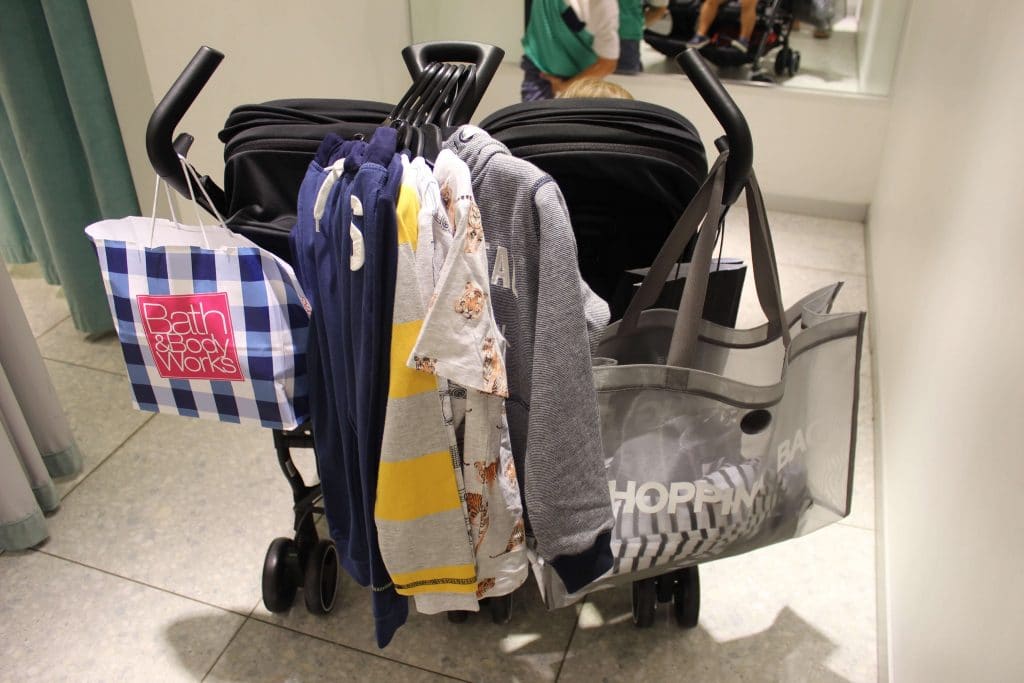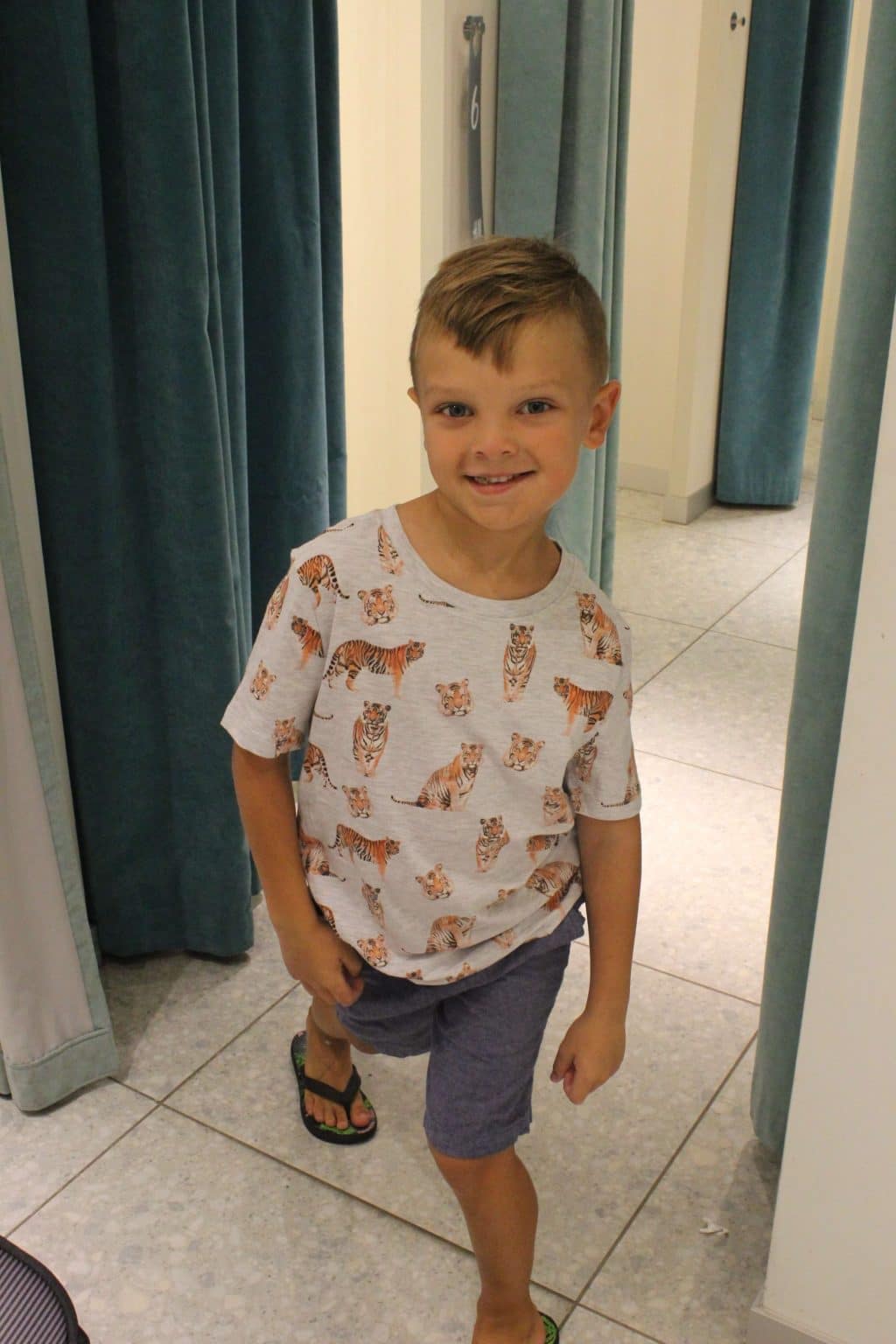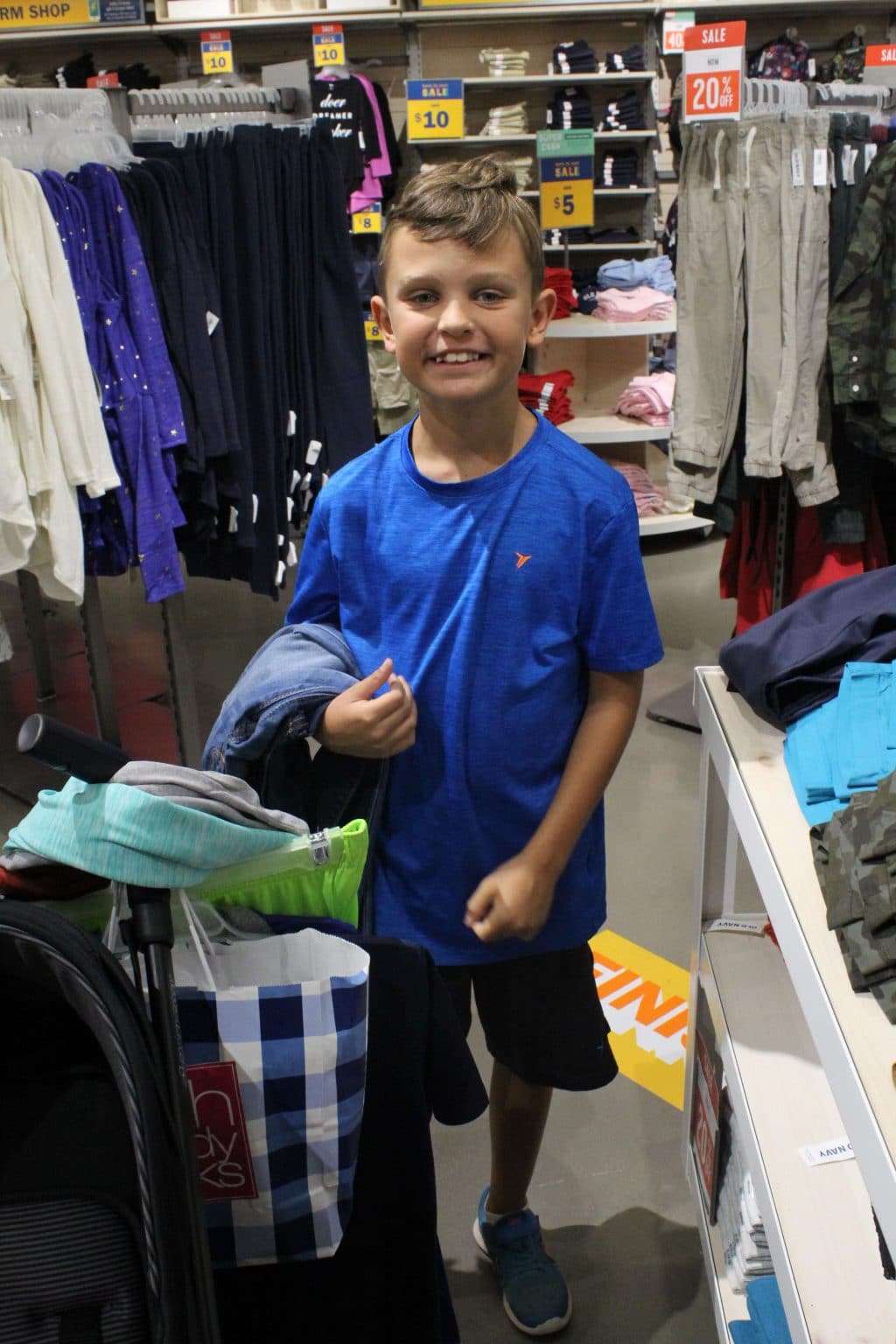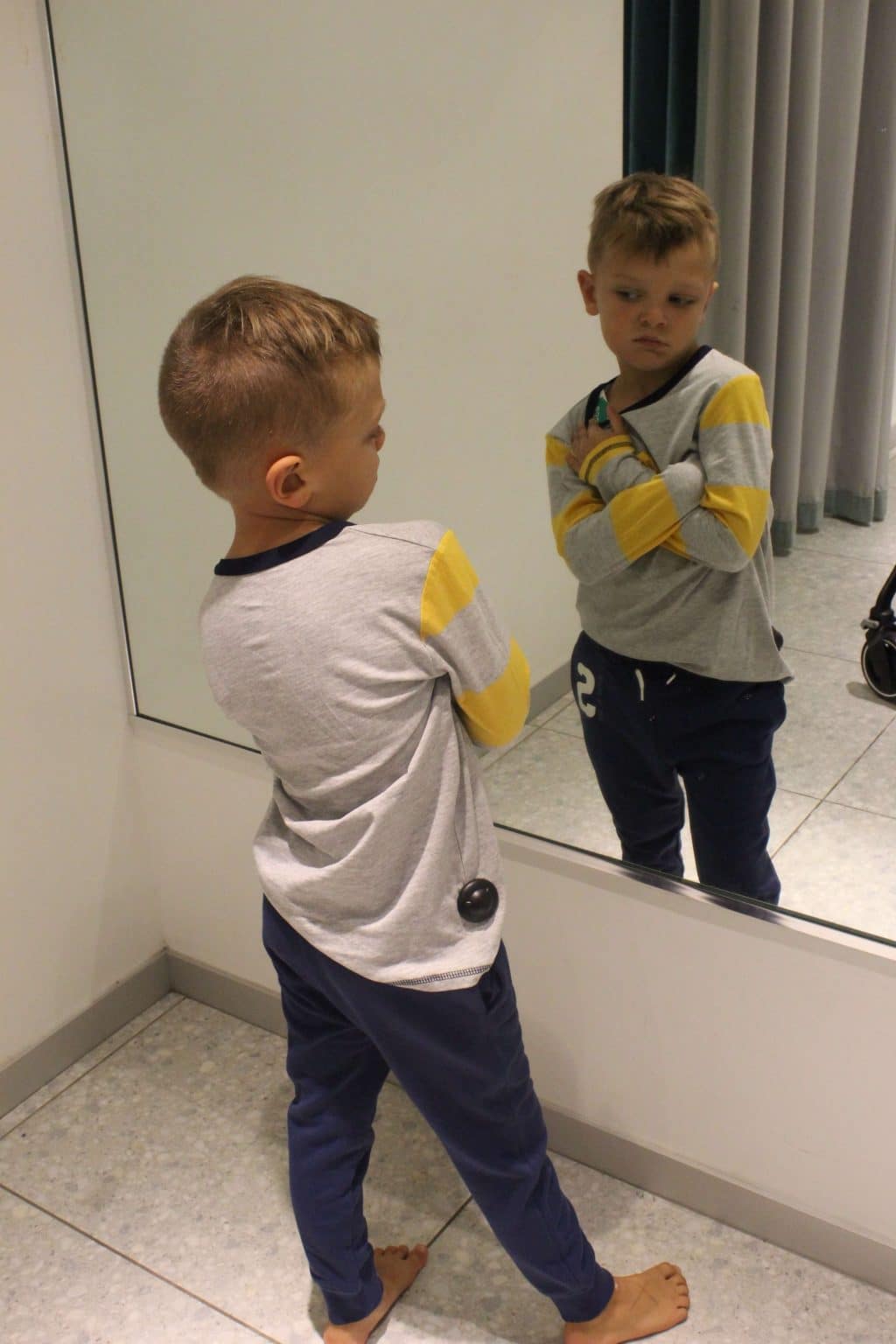 Who goes shopping without some Auntie Annes?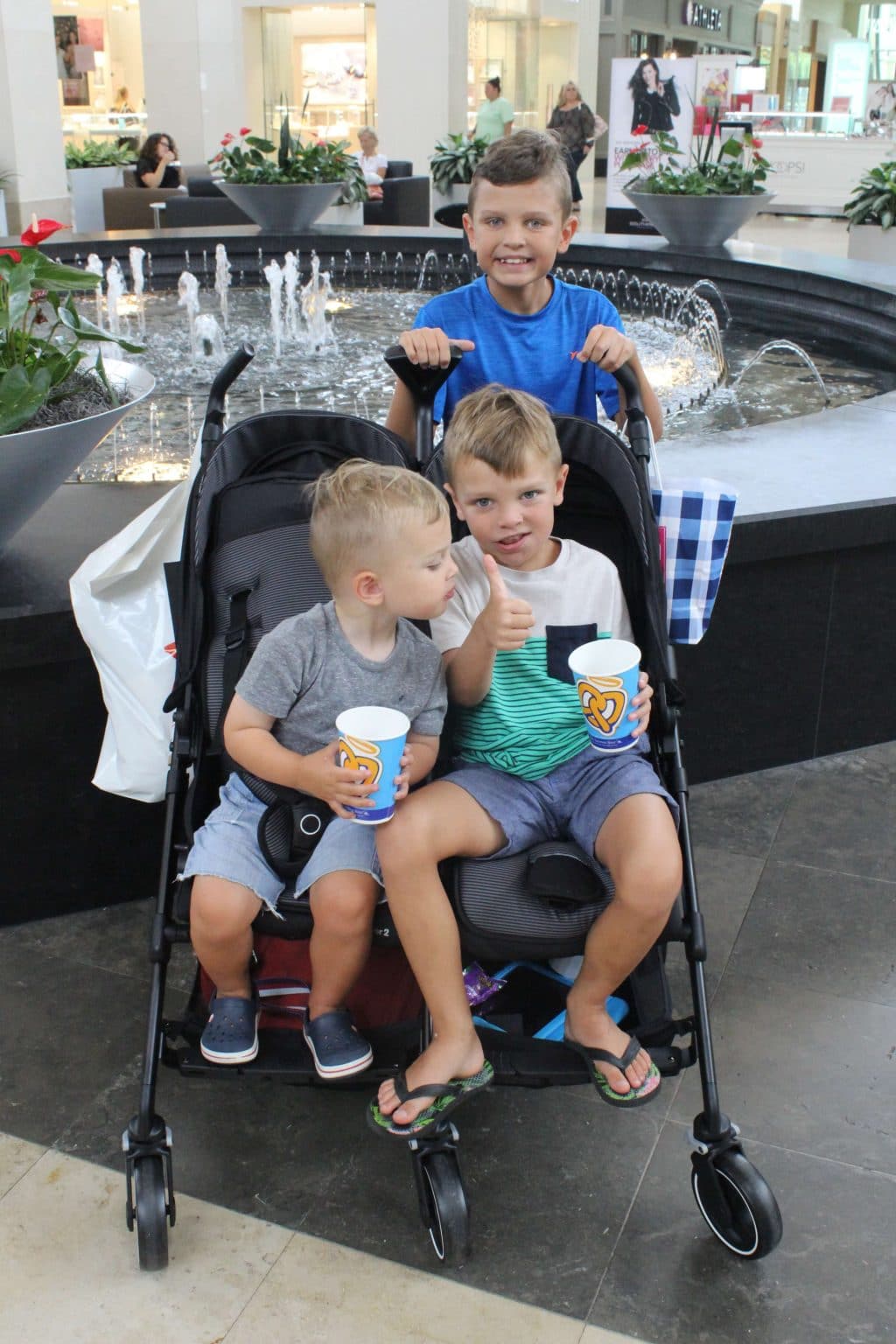 So what exactly did we pick out for the boys? I love when they're trendy, but always want them to be comfortable! Here are the top trends this fall that I've gotten for my boys.
Skinny Jeans – These aren't worn all the time, but they're great for special events, like plays and meet the teacher days. I find that if I get pairs with more stretch, the boys find them much more comfortable.
Hoodies – It's still warm here in North Carolina for the first couple months of school, but the building itself is always chilly. Hoodies always go in the backpack!
Graphics – I always said I wasn't going to be a "graphic" mom. I wasn't into characters or wild clothing, but lets face it. Graphics are in. And they're not all corny either! We've found some really cool ones that we can both agree on.
Joggers – I mean, this is just the best trend for the whole family! I love the comfort of a jogger, so it just makes sense that the boys would love to wear them as well.
Activewear – This is similar to the jogger line. Activewear doesn't mean frumpy, for us or for the kids. There is so much out there that has cool detail, while bringing total comfort. I always tend to pull these outfits out more in the winter or rainy days.
Pumped Up Kicks – Despite Cooper begging for Jordans this year, we have found some fab shoes that don't break the bank. I love Natives for the early months of school, since they're closed toe and perfect for PE. Cooper loves sneakers and Adidas is killing it this year, even for the kids! I also like the boys to have a nicer pair of shoes to wear for those special events, church, or pictures. Usually that is some type of boot shoe that works all year long.
If you're taking your kids shopping, you better shop a little for yourself, right? Altar'D State is arguably the prettiest store in SouthPark!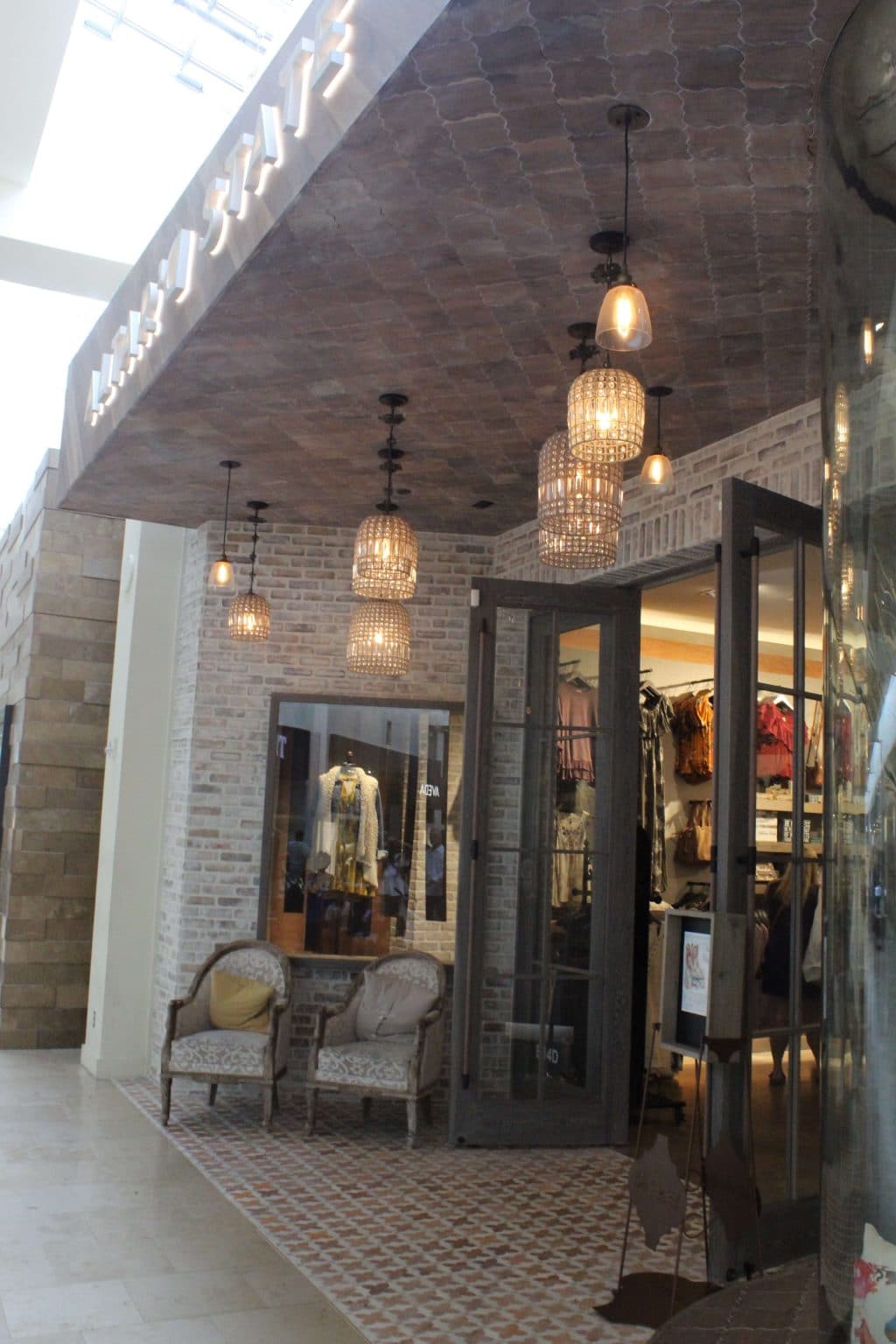 And there we have a back to school shopping success!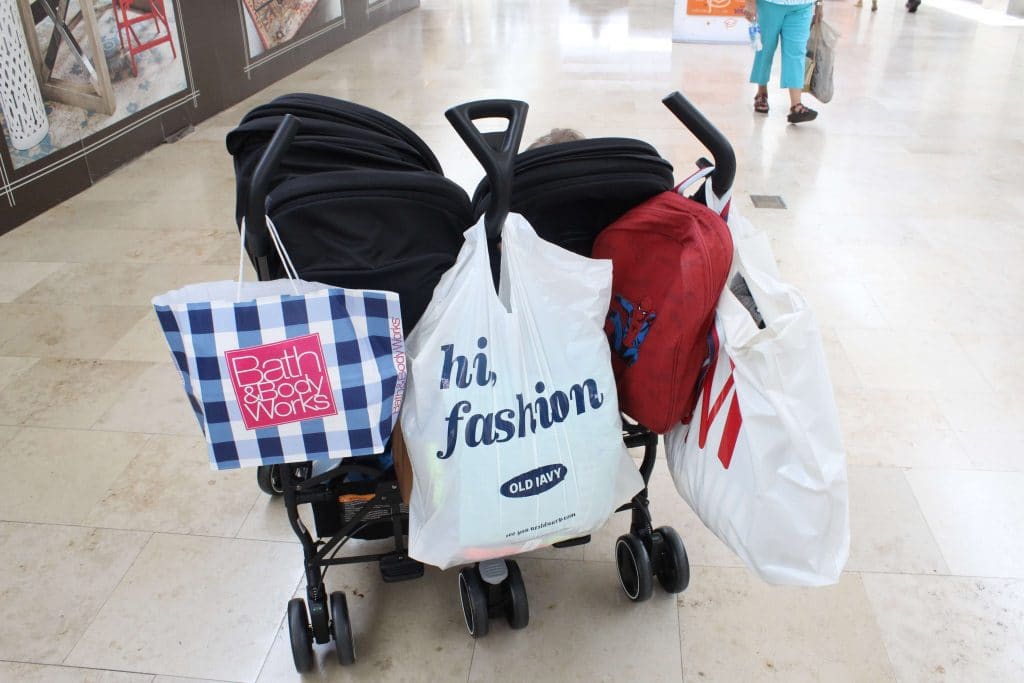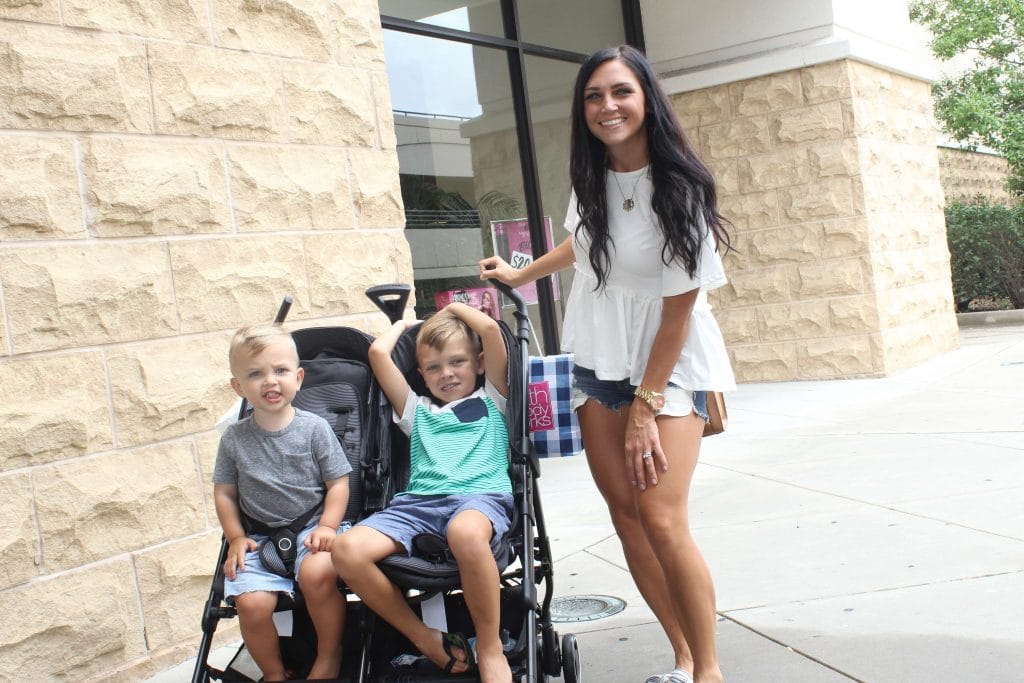 A few tips you should know about SouthPark:
Now – Sunday, August 20 SouthPark will be collecting backpacks to benefit the Crisis Assistance Ministry. You can drop them off to Guest Services to help kids in need.
They are also giving shoppers a chance to win Simon gift cards and a $5,000 shopping spree. Shoppers are encouraged to share their memorable back to school hauls on social media using #mybtshaul (My Back to School Haul) for a chance to win! You can enter on Facebook, Twitter, or Instagram.
Have you finished Back To School Shopping? 
Do you shop early, or wait until the seasons really change?