Yesterday, my Mom's Club had our Halloween Party. I bought Cooper's costume the day after Halloween last year for $4, yeah, because I'm still cheap. We are dressing him up all over again for a party and trick or treating on Saturday, (and you know I will show you millions of pics of that) but I couldn't resist showing off my little penguin right now.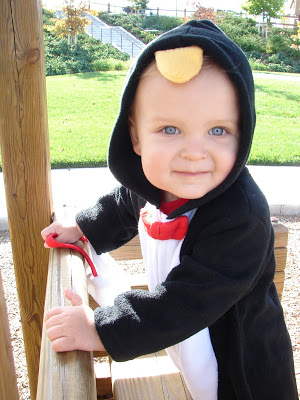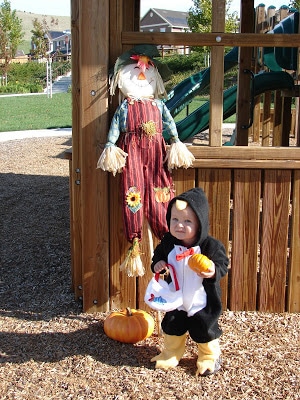 He held his little bag for "fish" the entire party, and was really excited once candy went in there.
These are some of the babies in one of our playgroups.
Don't they all look so excited to be showing off their outfits?
Cooper walking in the "parade" to go trick or treat.
Can't wait to see all of your little one's costumes!