One of my favorite try ons of the year, the holiday party style post! I love dressing up and trying on these dresses is SO FUN. I hope this helps you find something great for your next holiday event!
Holiday Party Style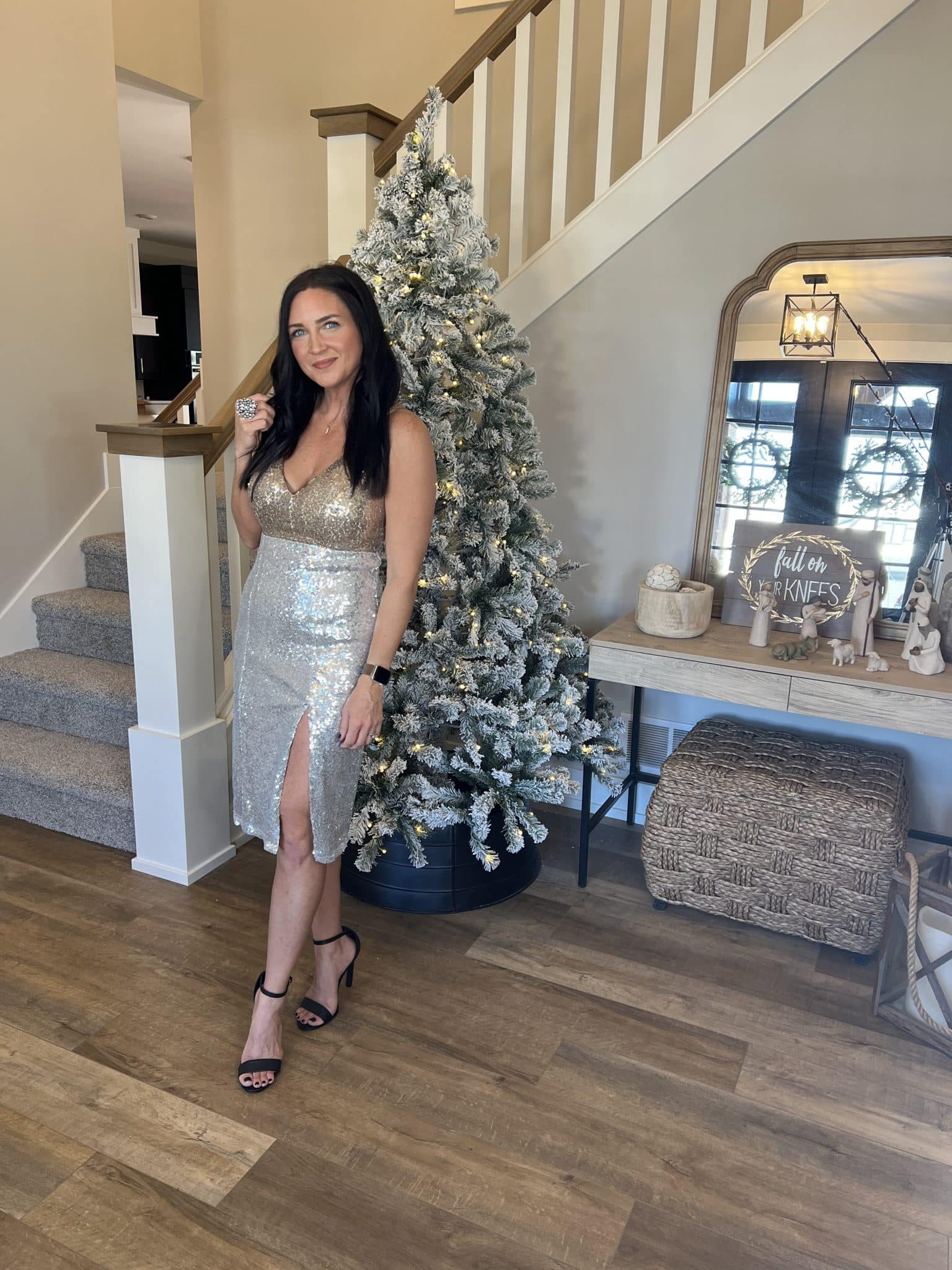 This one exceeded my expectations and fits so great! The front slit is high and it has a side zipper. With the gold top and silver bottom, this is the perfect statement piece!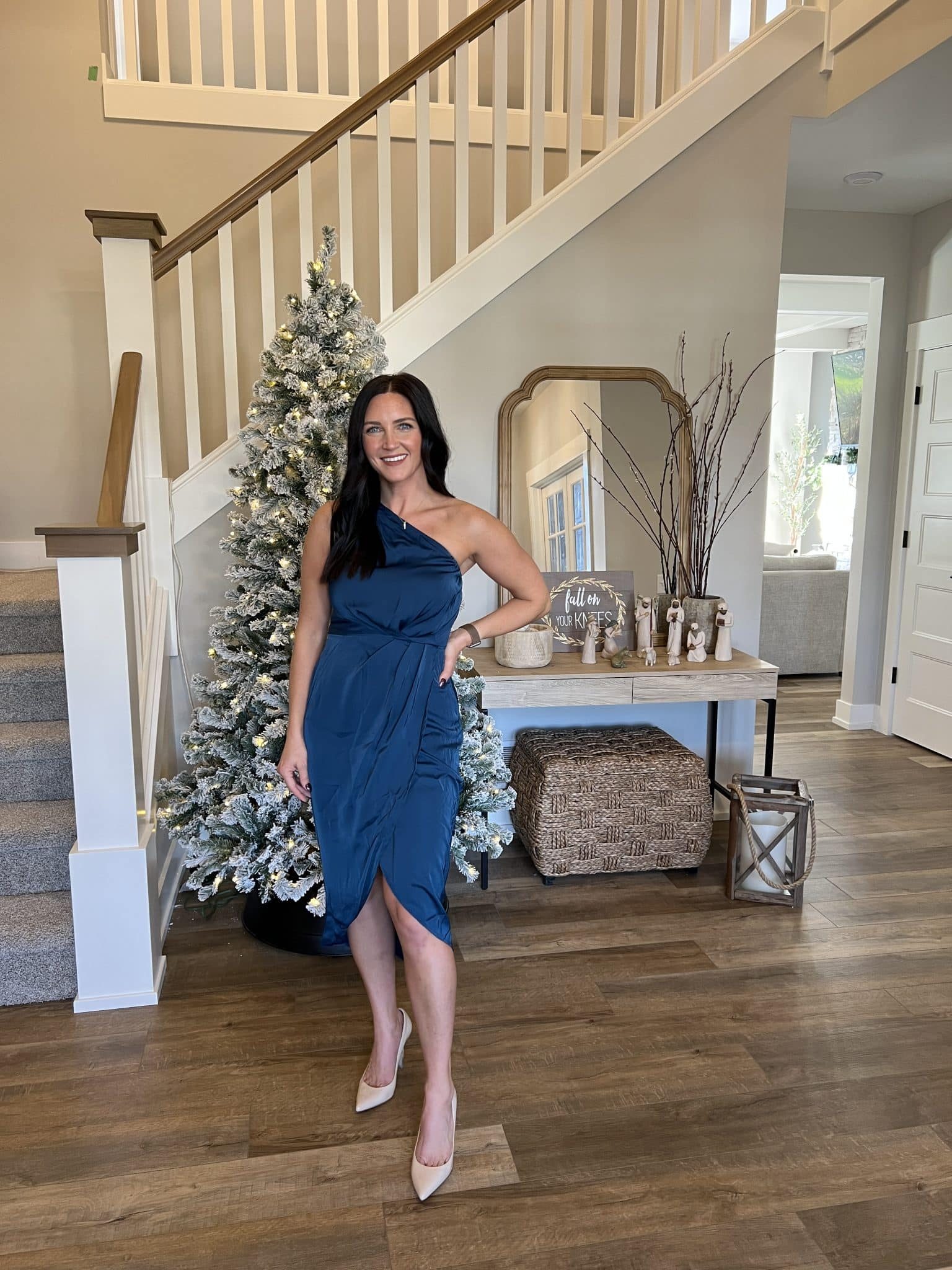 This dress really is beautiful and flattering! This one also has a small sash that I forgot to put on in the photo, but you can wear without it. It comes in several colors and is 20% off at the time of this post.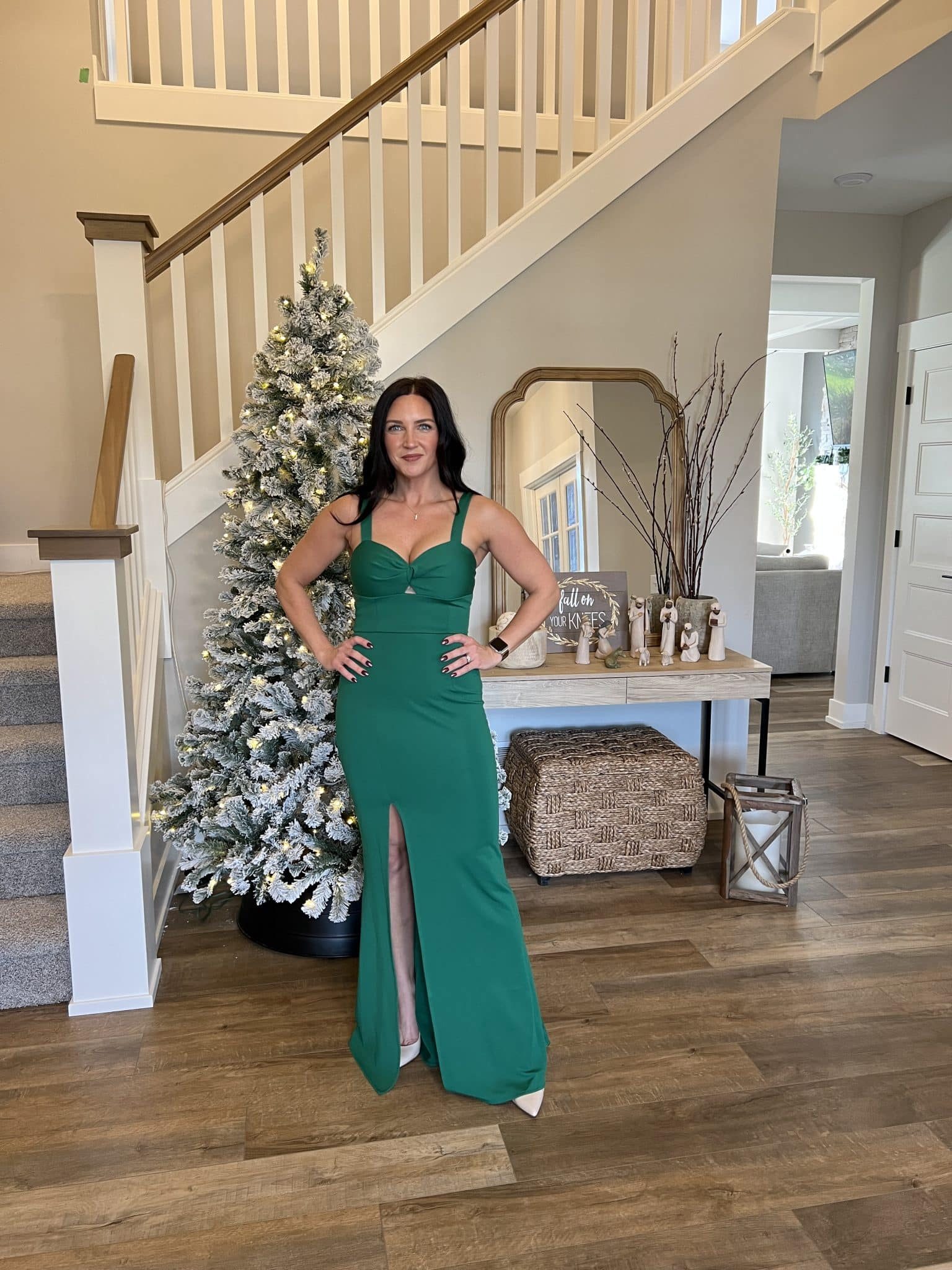 I feel so elegant in this dress and can't believe it's currently under $25! It is more fitted than the others, so if you want it looser or are in between, I suggest sizing up. Although it is long on me, the front slit makes it very easy to walk in without tripping. I love that the straps are adjustable and it also comes in another color.
The quality of this dress is amazing and it feels just regal! The big bow over the shoulder drapes to the back and front. I could barely get this one zipped for the picture and definitely recommend sizing up. It comes in a couple festive colors and would be great for a party or to wear as a winter wedding guest.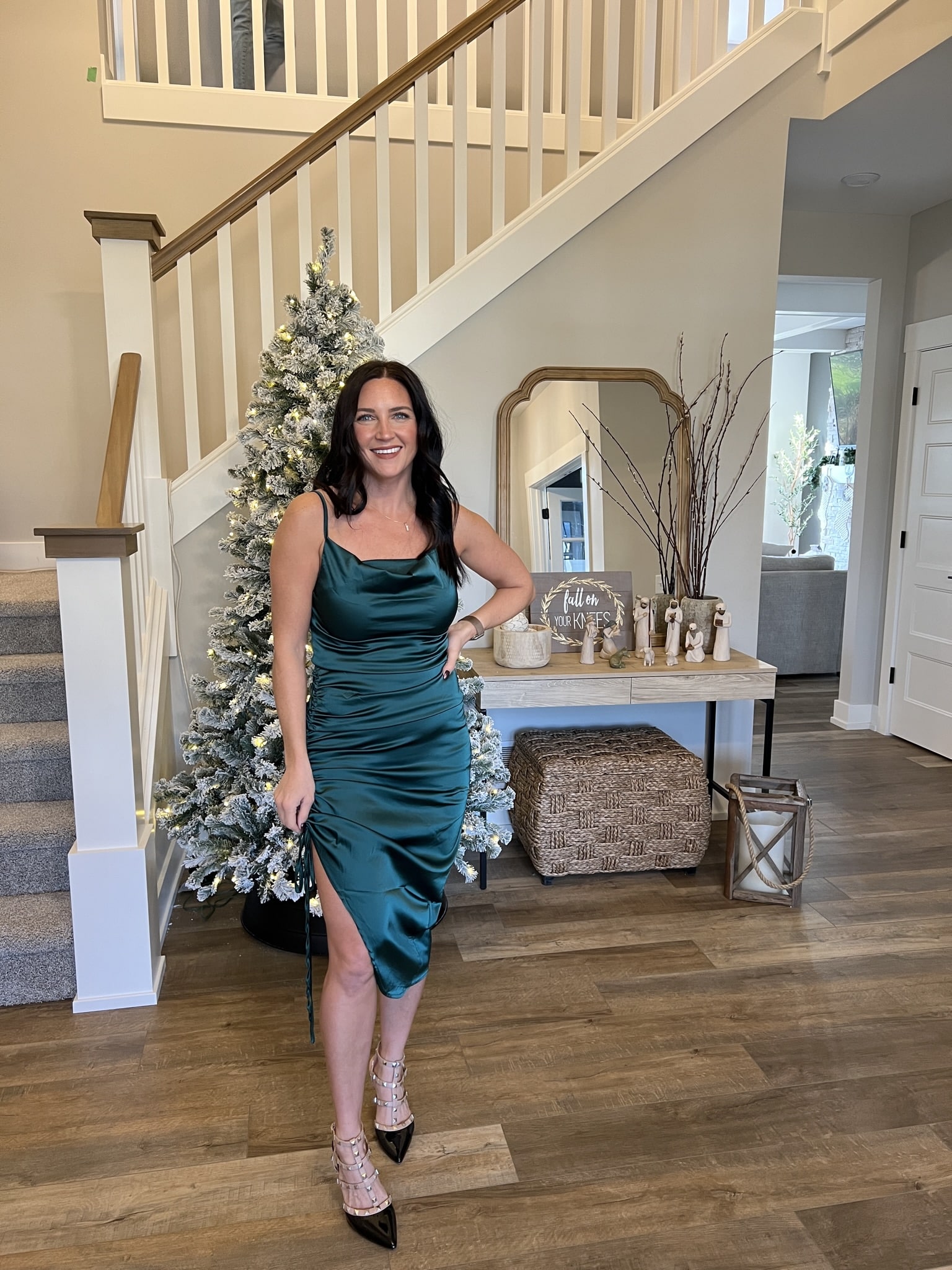 This dress surprised me with how great it is! I love that the ruched side can be brought up as high or low as you'd like to wear it. With 30+ color options, there is something for everyone! It has a bit of stretch and fits nicely. At right around $35, this one is a total winner.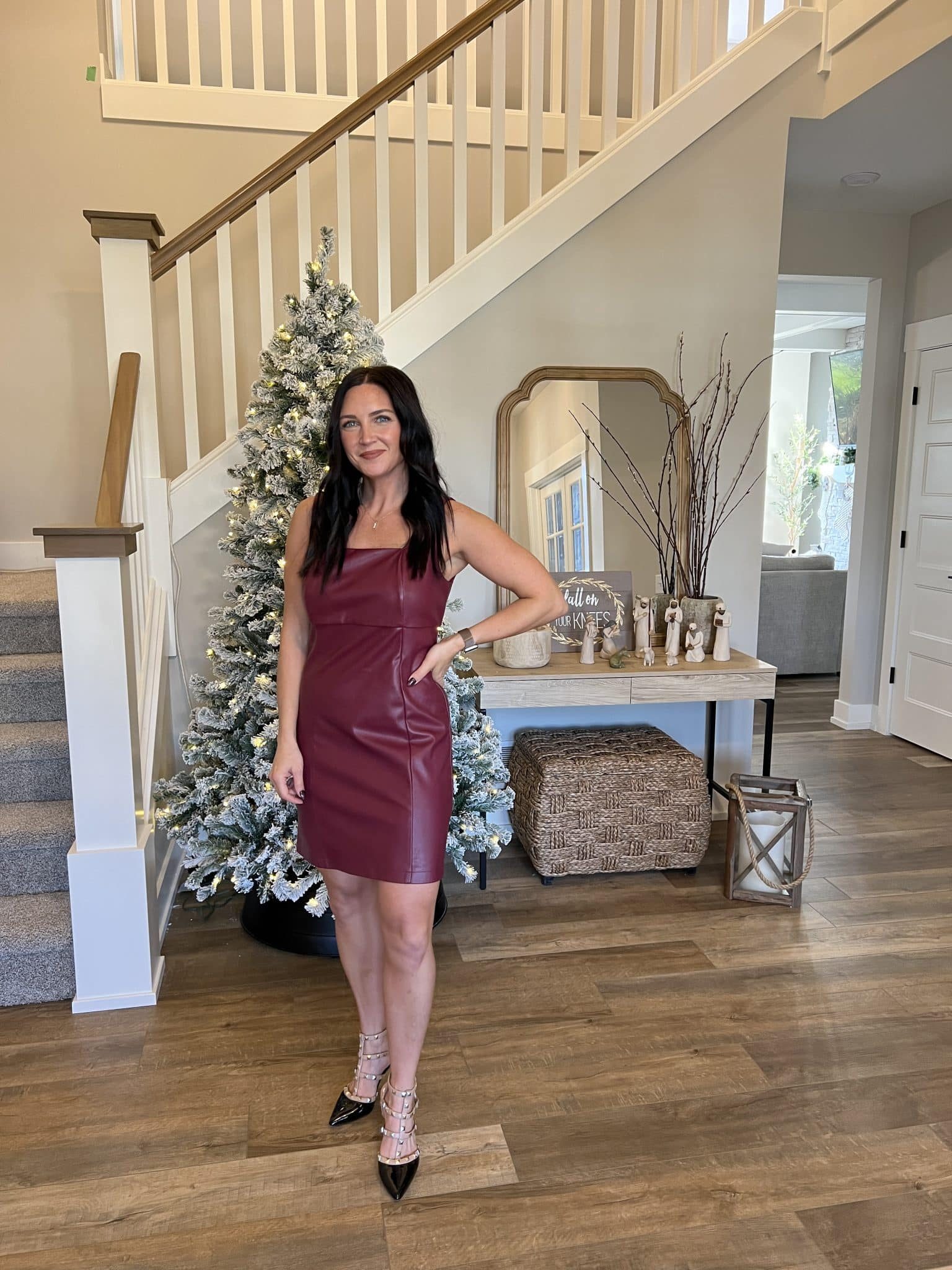 I really wanted the black in this dress, but they didn't have my size at the time, so I grabbed the burgundy. I really do love how it looks and fits and the red color makes it great for the holidays. It is a heavier weight, lays nicely and has straps wide enough for a regular bra. It also comes in a really pretty fall chocolate brown. This one could easily dress up or down.
I bought this dress last year and never got a chance to wear it! So bringing it back this year. Still love it! It comes in lots of color options and has some stretch to fit nicely. The velvet makes it really darn festive and I might be wearing this one to the Christmas party we are hosting this year.
Biggest surprise of my haul was this one! The fit is amazing and it is so comfortable. It is more of a t-shirt material, but it lays lays in all the right places. The front wrap is sewn in place so it doesn't open on the bottom any further than you see in the picture. It comes in a couple different colors and is under $30.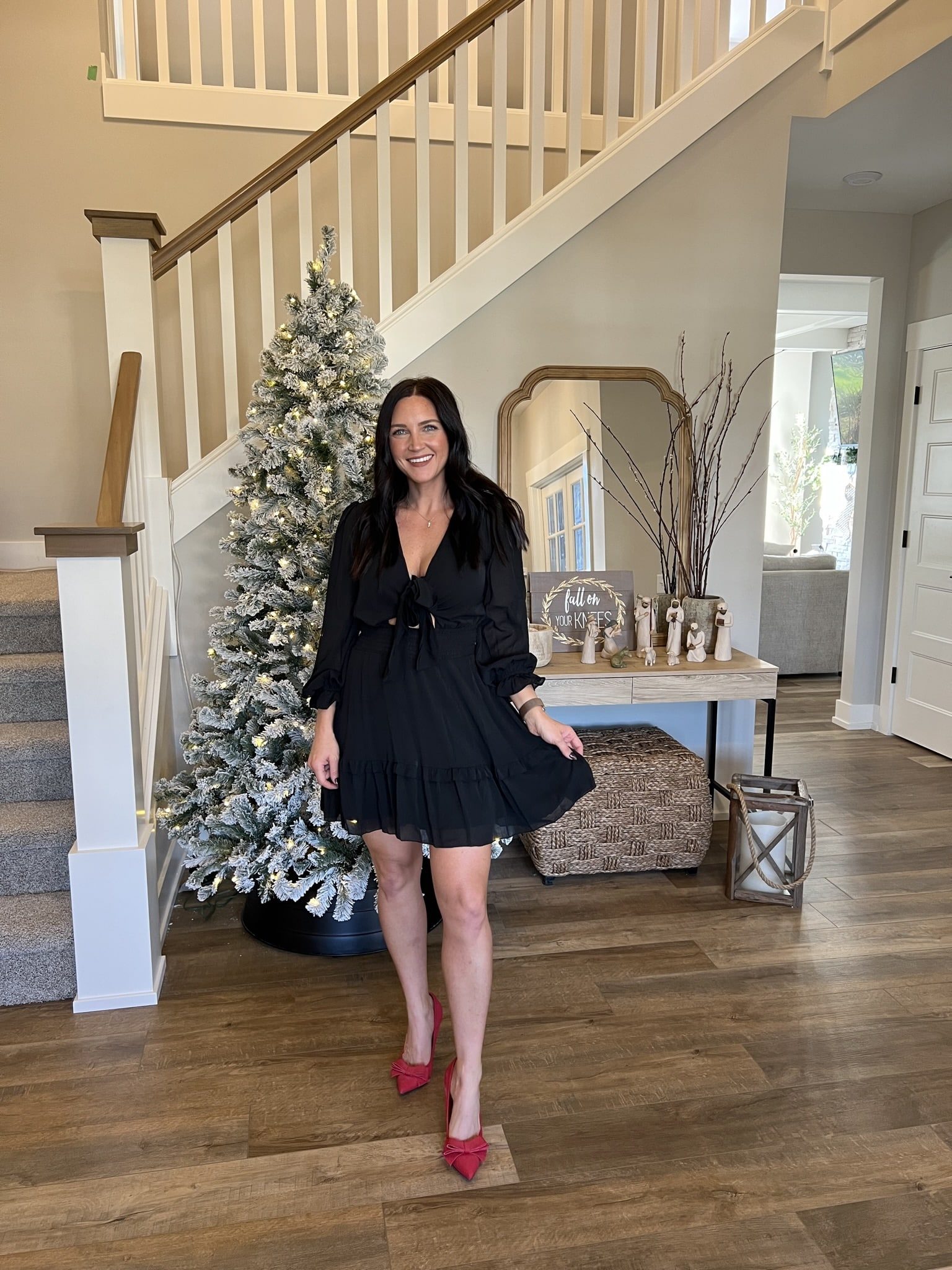 I grabbed this dress for an event a couple months ago and didn't end up wearing it. But it totally works well for a Christmas party! It is flowy and not fitted, making it a great option if you want a little more movement. The front ties and I like to wrap around the center of my bra to make it super secure and ensure nothing slips where it shouldn't. It comes in tons of colors and there is an extra 5% coupon you can clip right now.