If there is one thing I seriously love, it's throwing a good party. I've been over the top with all my boy's parties (Mustache Bash, Ninja Turtles, Cars, Toy Story) and so far and I was feeling really bad about my lack of plans leading up to Callan's 2nd Birthday. I felt a bit crippled, since we are in our temporary apartment and I have none of my crafty stuff here. It's killing me not to hot glue things.
I decided I would give it my best shot and just make the party as good as I could and be happy with it. He's 2 for goodness sake. The result of  just a little work was quite fantastic. I made simple Mickey plates and Mickey pops and outsourced the rest. Target napkins, table cloth and Mickey ears, an adorable ProjectPaper tissue garland and a monogrammed tee from Etsy. 


Christina of ProjectPaper made this tassel garland for me and it was the piece that made everything come to life. It's actually still hanging in the kitchen, because I like is so much. It came carefully wrapped and so perfect. Check out her fun holiday garland right now. Lots of sparkle! 


These plates were so easy. I bought 2 pieces of black foam board from hobby lobby, traced small bowls and cut out the circles with an exacto knife. Glued them on the edge of plain black plates with tacky glue and voila. 


Cake a la Target. All the adults agreed it wasn't the tastiest ever, but it was cute and made a certain 2 year old really happy.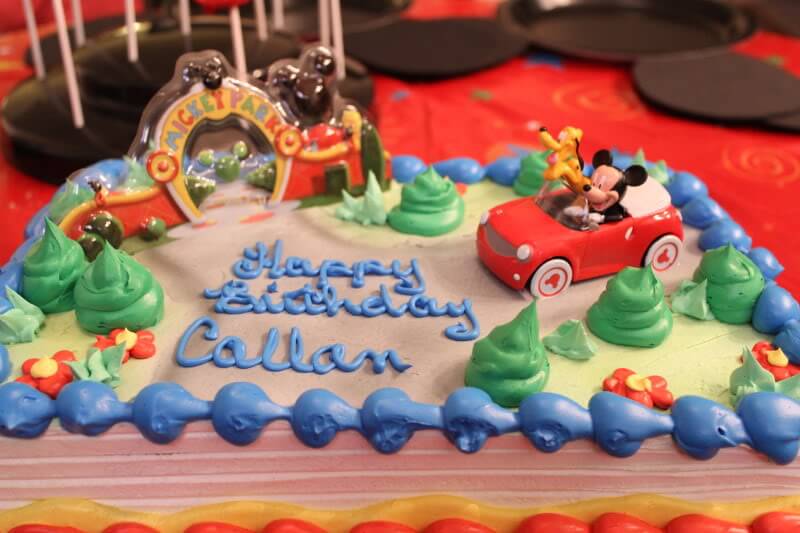 See? 


Those silly ear headbands were from Walmart. I think they were $3 for a 4 pack. 


We got Cal a balance bike, which he is loving! How cool are those things? He is driving it around this apartment like a mad man!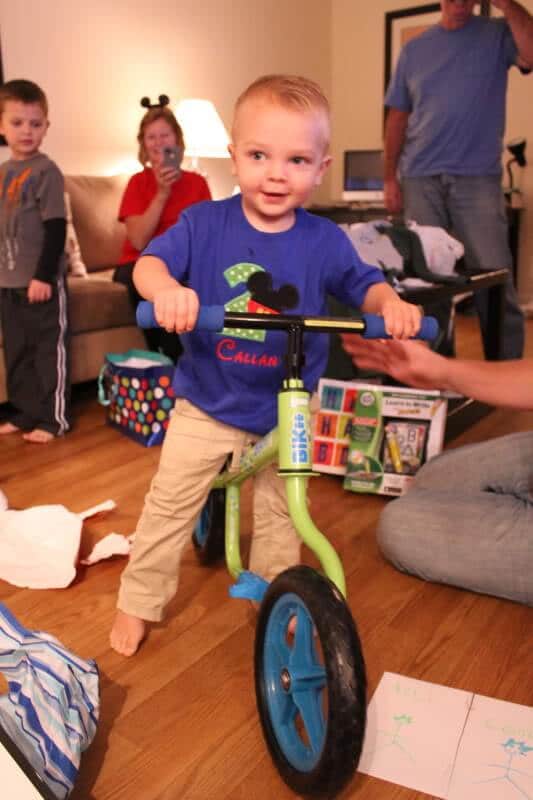 I ordered the monogrammed shirt from The Chartreuse Giraffe. I didn't want something overly Birthday so he can wear it to Disney next year!


The Mickey pops (which are about to be attacked in the picture below) weren't perfect, but so cute. You dip the bottom half of an Oreo in red candy melts and stick a stick in the bottom. Melt just a few black candy melts, then dip whole melts in halfway, before sticking in as "ears". Use squirt icing to make buttons on the front. 

And that's a wrap! It was fun, simple and most of all, low stress. I'm all about the Pinterest perfect party, but I think this one will go down in the memory books, just as perfect!