This Ocean Isle Beach travel guide shares the best of our two trips this year!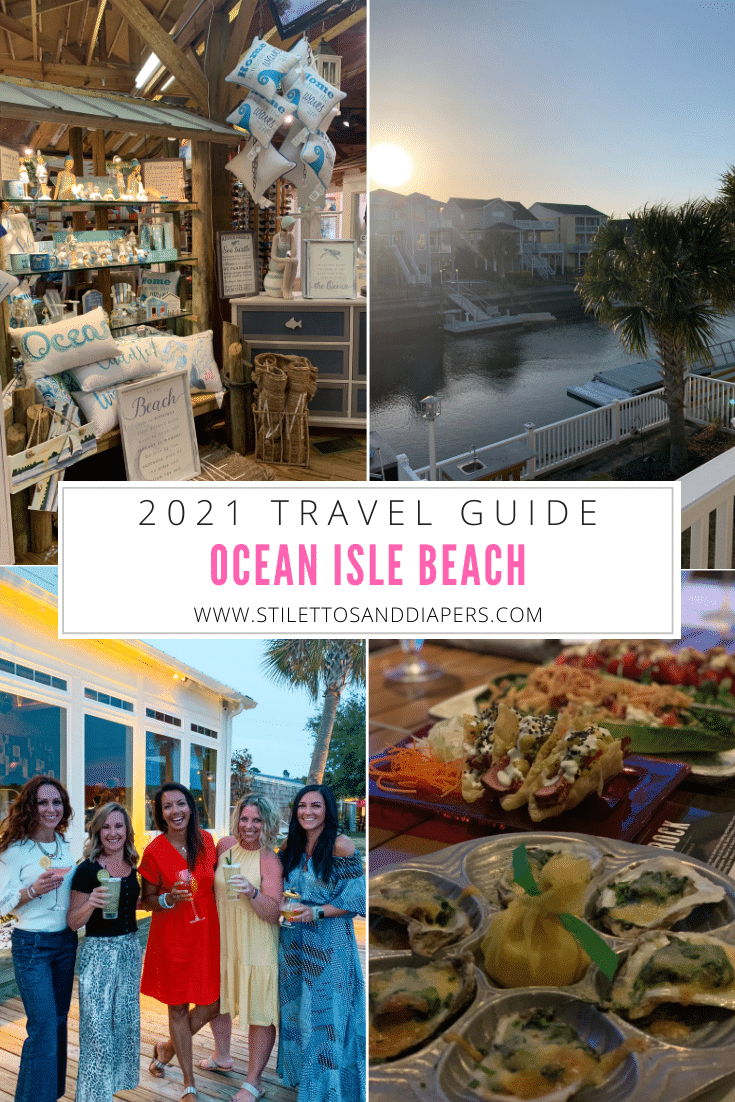 Ocean Isle Beach Travel Guide
We made two trips out to Ocean Isle Beach in the last couple of months and completely fell in love with the area. Our good friends bought a couple homes out there and were generous enough to let us come stay and explore everything Ocean Isle has to offer. Our first trip was with the families and the kids loved it!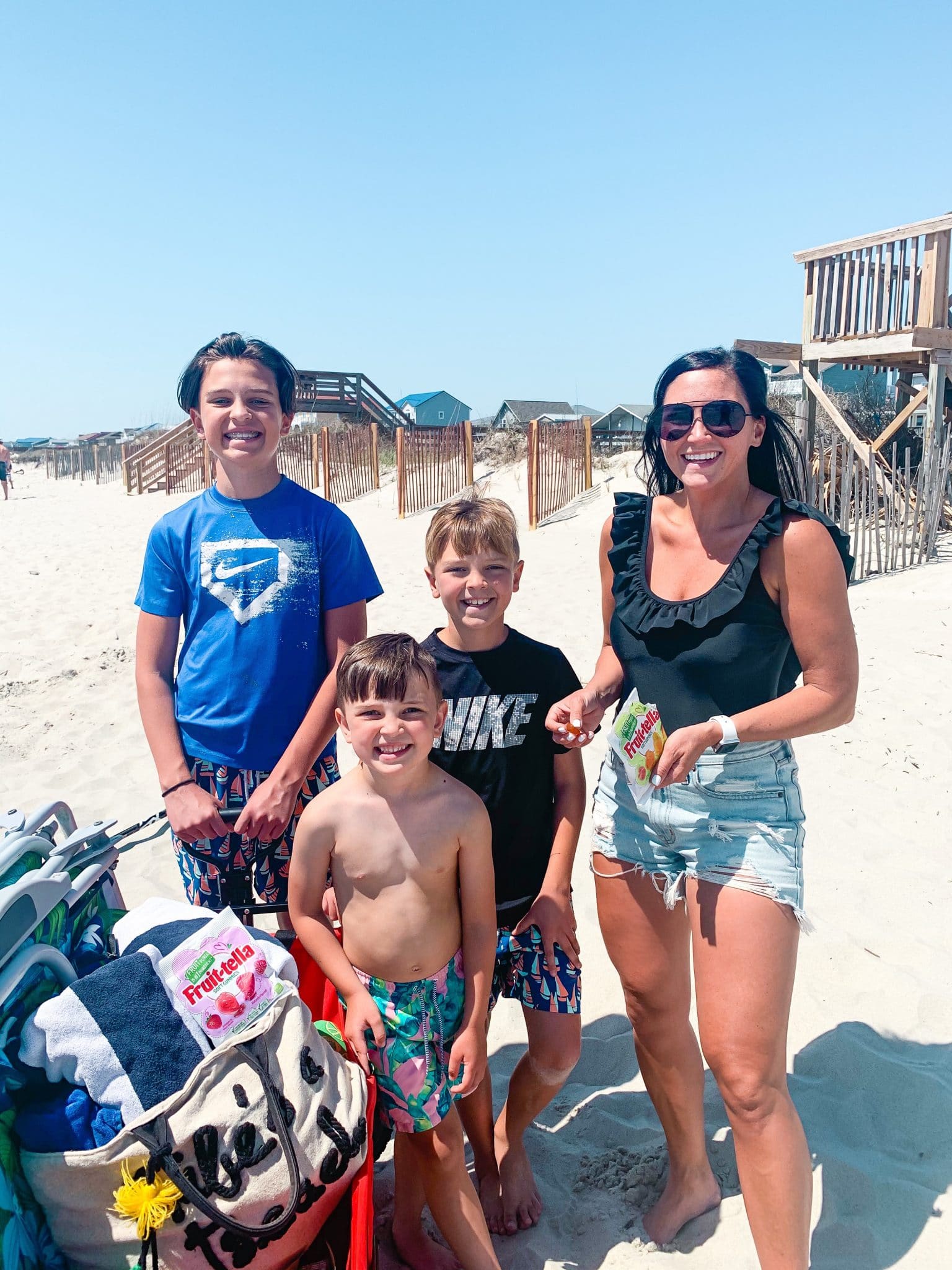 Most of our time this trip was spent at the beach and hanging out on the canal. With plenty of beach access points, we took short walks over with our beach wagon. The beaches were surprisingly not crowded and have lots of sand area. They also have packed sand near the water that makes it easy to bike on!
When you drive over the bridge and onto the island, you'll see Ocean Isle Town Center Park. Here is a great playground for the kids, along with a stage that hosts a free Summer concert series. Close by, you will also find mini golf and Ocean Isle Creamery.
The second trip out to OIB, was a girls weekend! My group of mom friends and I needed a break and were ready to take a couple days with no responsibilities. We started our trip with dinner at The Oyster Rock in Calabash. My word they have delicious food and cocktails! They have indoor and outdoor seating, as well as a long bar out overlooking the water.
After dinner, we took off for the famous Callahan's of Calabash. If you need it, you can find it here! They offer plenty of beach decor, plus brands you love like Hey Dude shoes, Bogg Bags, Simply Southern, Pura Vida and Vera Bradley. The best part might be their enormous Christmas shop! It is open year round and a Christmas lover's dream. If you take a vacation to Ocean Isle, a Callahan's experience should absolutely be on your to-do list.
Bike riding the island is a lot of fun and you can bike many places. We took ours off for a morning ride to get bagels at 59 Causeway. They have a host of bagel varieties and lots of sandwich options on the menu. The outdoor seating alongside the creek makes for a perfect breakfast or lunch spot.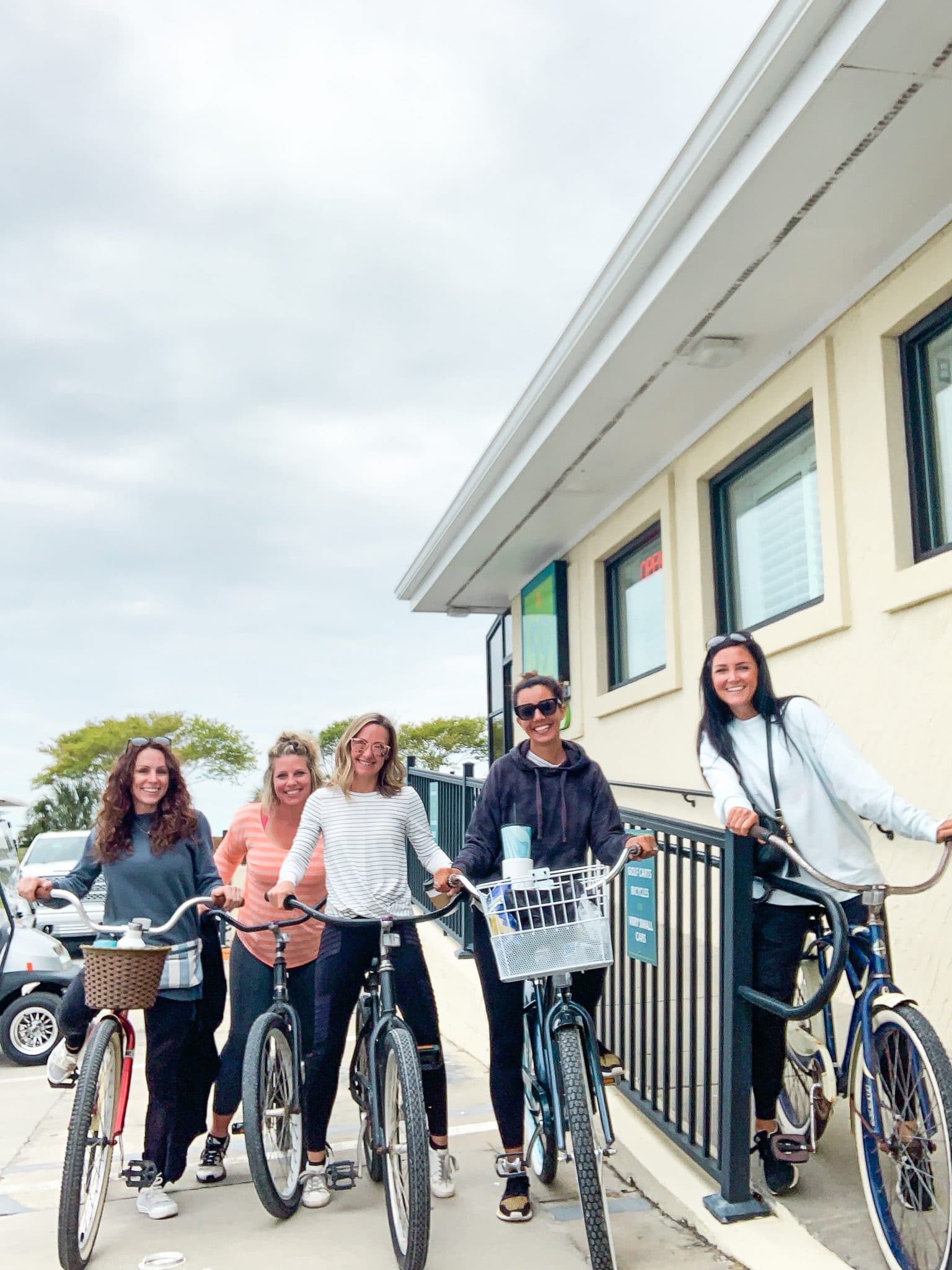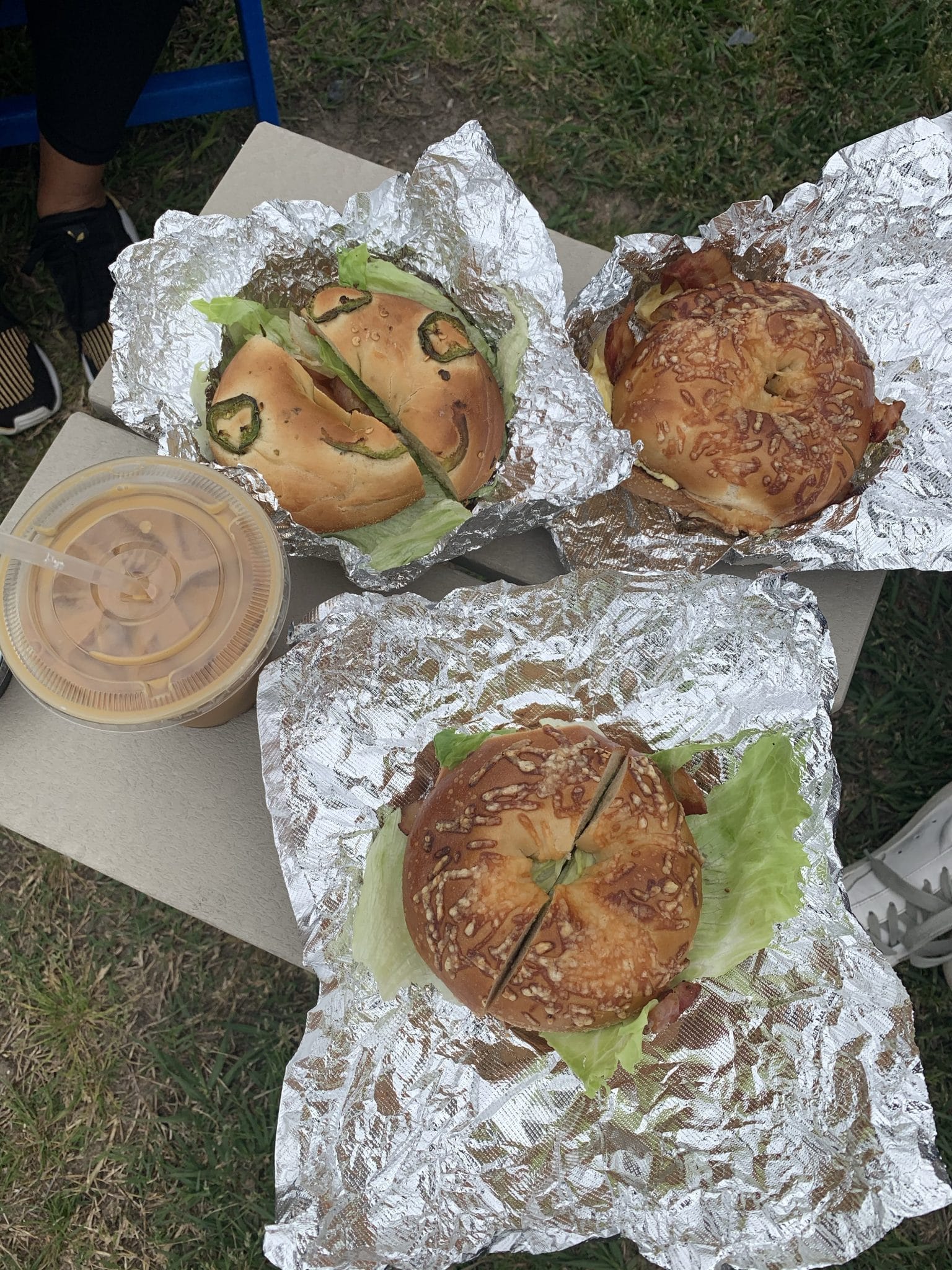 If you're looking for a casual dinner, head to Pelican's Perch. We ate burgers, nachos and cocktails outside on the picnic tables. If you go at the right time, you can enjoy the live music from the park across the street.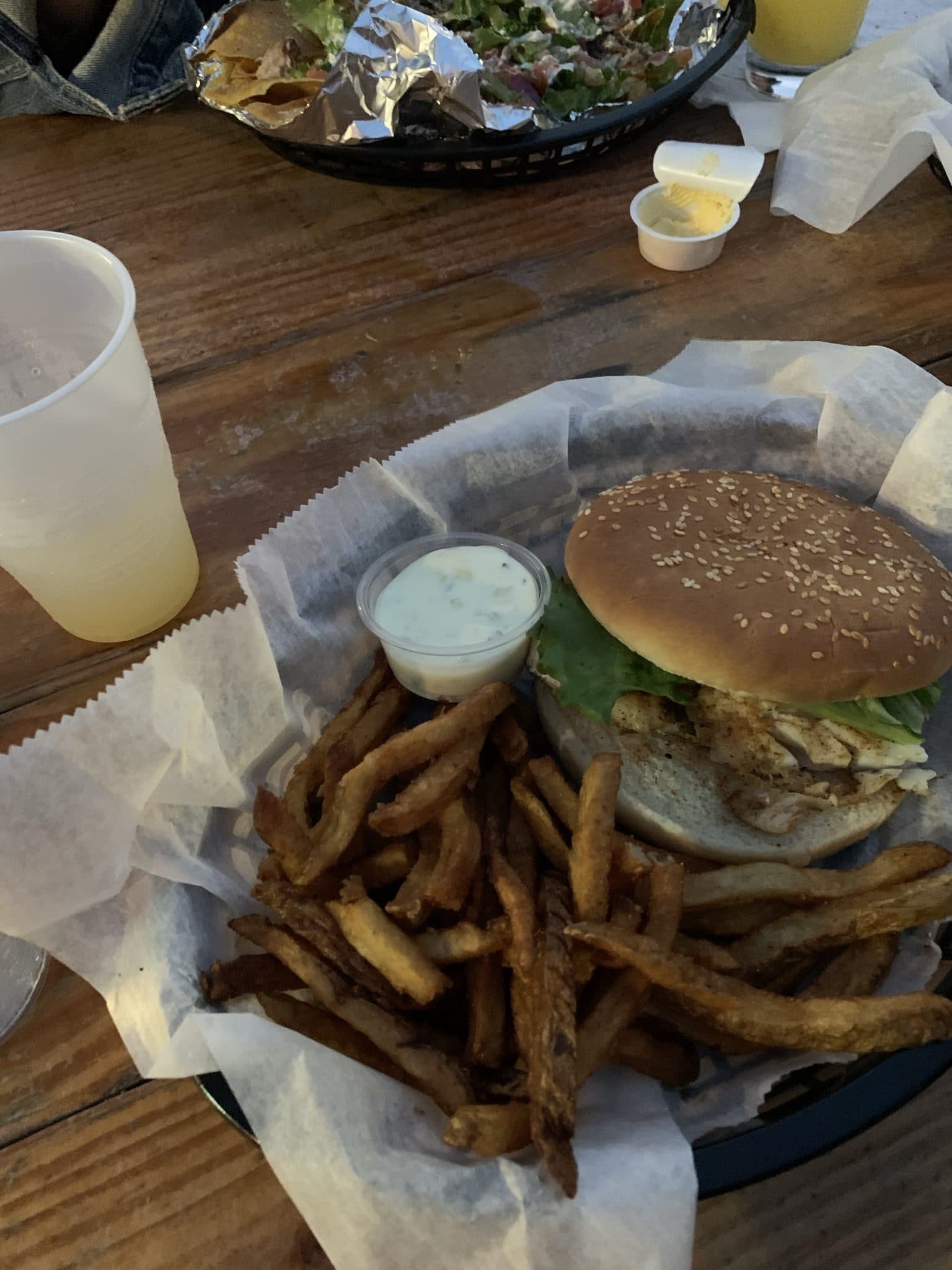 The canals are a unique touch in Ocean Isle. If you stay in a house on a canal, you get to enjoy the water views, have the ability to boat/swim from most of them and are still walking distance from the beach. We loved the versatility of the canal locations. 

Of course the ocean view is amazingly magical! I haven't stayed in our friend's beachfront house, but have been in it and it's also beautiful. If you're looking for a rental, you can check out their listings here.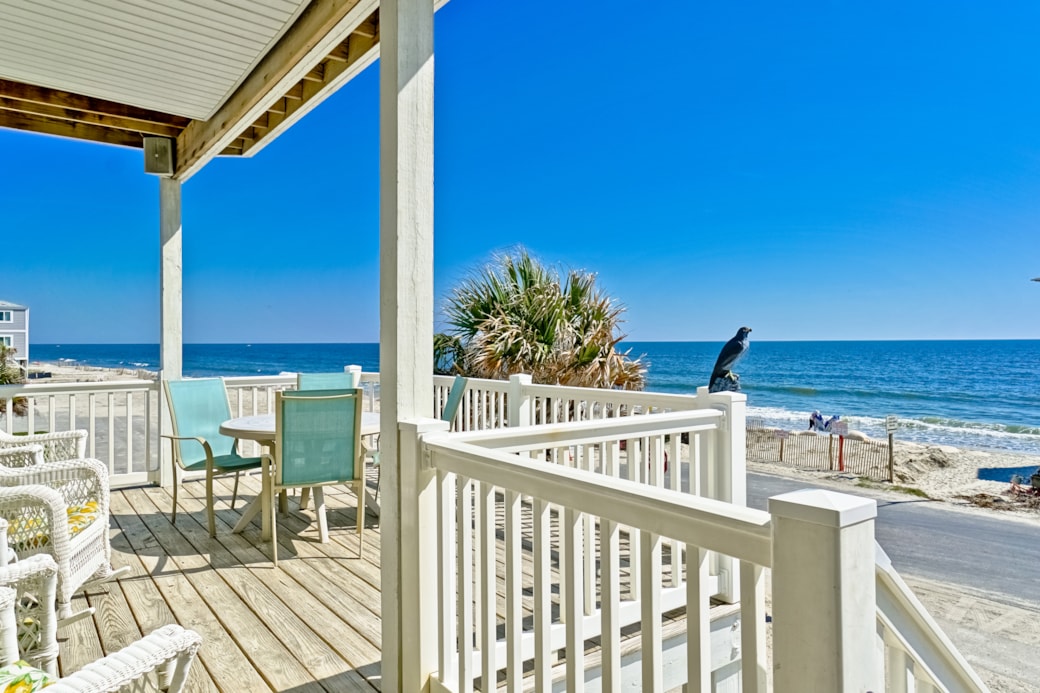 Overall, we were incredibly impressed with the our experiences in Ocean Isle Beach. It's proximity to airports in Wilmington or Myrtle beach, while still being so family friendly and quiet is perfect. We loved the walkability, the options for restaurants and beach access points. It feels like a small beach town, while having options for grocery and other stores less than 10 minutes away. We will absolutely be making a trip back!