Happy Friday! This is a look I wore while we were down in Seaside. It's the quaint little town they filmed The Truman Show in and everywhere you turn, there are adorable buildings. This church seemed like a good backdrop for my fancy outfit that I'll be rewearing for our Anniversary dinner tomorrow night!
Because I'm feeling all fancy and festive in this look, scroll all the way to the bottom of this post to enter to win $500 Visa gift card! That should do some good for your Christmas shopping list!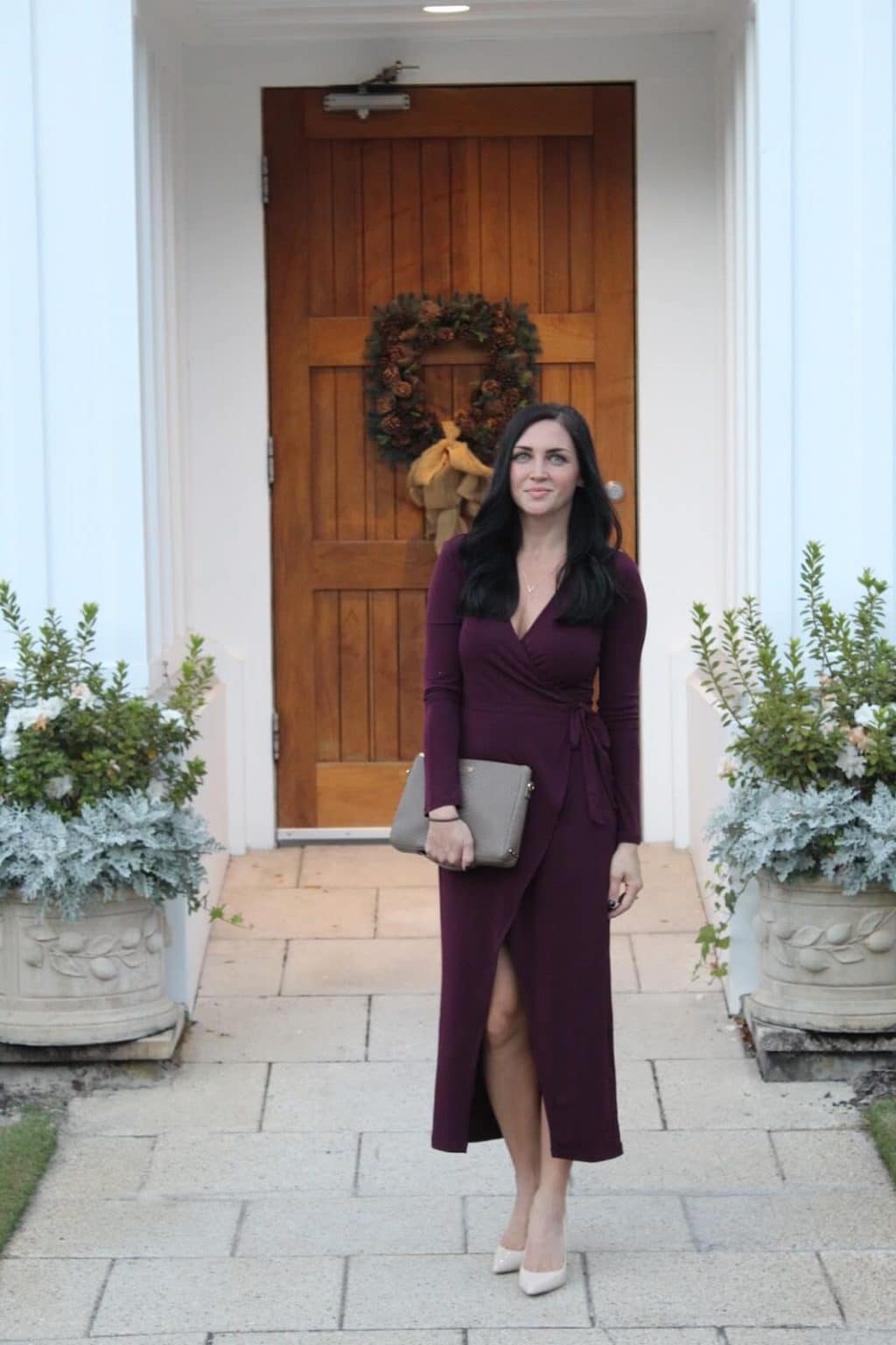 This dress has sold out a few times and once I finally got my hands on it, I understood why! It's super comfortable, comes in 5 colors and is under $20! If you have anything dressy coming up this winter, grab one! The shoes were a recent purchase of mine, after doing a ton of nude heel research. I finally settled on these BCBG ones and while I've only worn them once, they were comfortable and great for me!

Now onto the giveaway! I'm teamig up with some other fabulous bloggers to put a little more merry in your Christmas season. To enter, use the rafflecopter widget below!